15 Percent Salary Hike For Coal India Limited Workers On The Cards
Keeping in mind huge profits of the Coal PSU, Trade Unions were demanding an increase of no less than 50 percent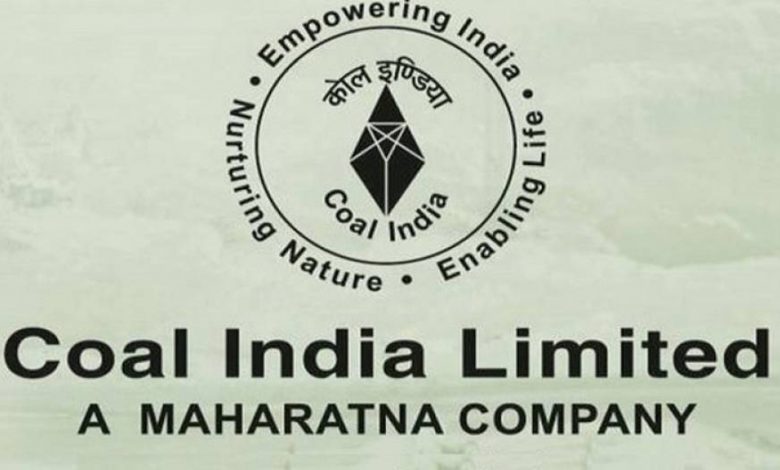 Under the National Coal Wage Agreement-11, the Coal India management is preparing for a 15 percent increase in salary this time too. This has come to light from the official letter of Coal India. The Finance General Manager of Coal India has written to the Finance General Managers of all the subsidiaries including BCCL. It states that NCWA-11 for employees is pending with effect from July 1, 2021. In this item, the company has prepared a draft of increment of seven thousand rupees for each employee. will be kept under the head of each employee till the NCWA-11 is decided. After this letter has surfaced, rounds of speculations have already started within the coal industry.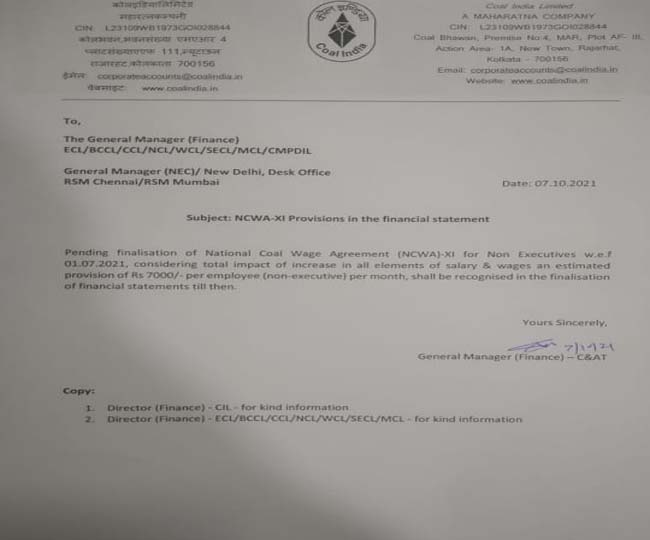 According to sources, the Coal India Headquarters has directed the Finance Department to add the figure of increment of seven thousand rupees per employee from July 1, 2021 itself. However, it is yet to be reflected in the bank accounts of workers.
Trade unions of Coal India Limited (CIL), the country's largest Coal Producing Public Sector Undertaking (PSU), have come forward with the demand of a 50% wage hike in salaries of employees of the organization. They said their demand was well justified as had it not been for the sagging economy of the country, they would have demanded a 100 percent hike in salaries, keeping in mind the increased production of coal coupled by profitability versus the decline in manpower involved in the production of coal.
D.D. Ramanandan, General Secretary, All India Coal Workers' Federation had earlier told www.indianpsu.com that the new wage agreement, which would be for the next five years, would come into force with effect from July 1, 2021 and they have all good reasons to demand 50 percent wage hike.
Ramanandan had said "Coal India Limited, with the instructions of Niti Aayog and the Central government, is looking at more than doubling the production of coal with the same resources in the next five years while the average age profile of workers and staffers of the PSU, clearly shows a decline of 23.75 employees in the same period (next five years). The reduction in cost of wages of 23.75 percent employees, compared to double profitability of the PSU, well justifies our demand".
D.D. Ramanandan, when contacted today by www.indianpsu.com, said that this is just a tentative figure as Coal India Limited is a listed company in the stock exchanges and has to do statutory filing for the sake of rules and its shareholders. He says that this just a provisional estimate and nothing more than this. Ramanandan said he is quite hopeful that the final figure of wage hike would be much higher than this mark, though he did not quantify what would the final figure would stand at.