2-Day Chapter Convention On Quality Concepts 2023 Concludes At RINL
Participants share their knowledge and best practices with each other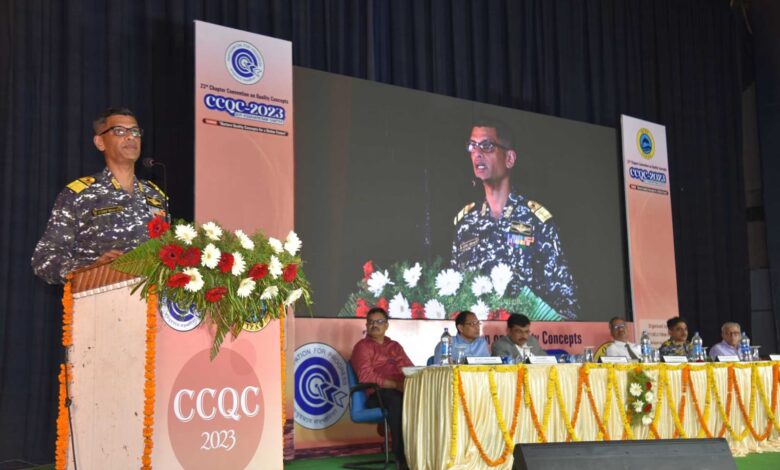 The 2-day Chapter Convention on Quality Concepts 2023 with the theme "Nurture Quality Concepts for a Better Future" which was organized by Quality Circle Forum of India, Visakhapatanam Chapter on 21st and 22nd September 2023 at Ukkunagaram successfully culminated today at RINL.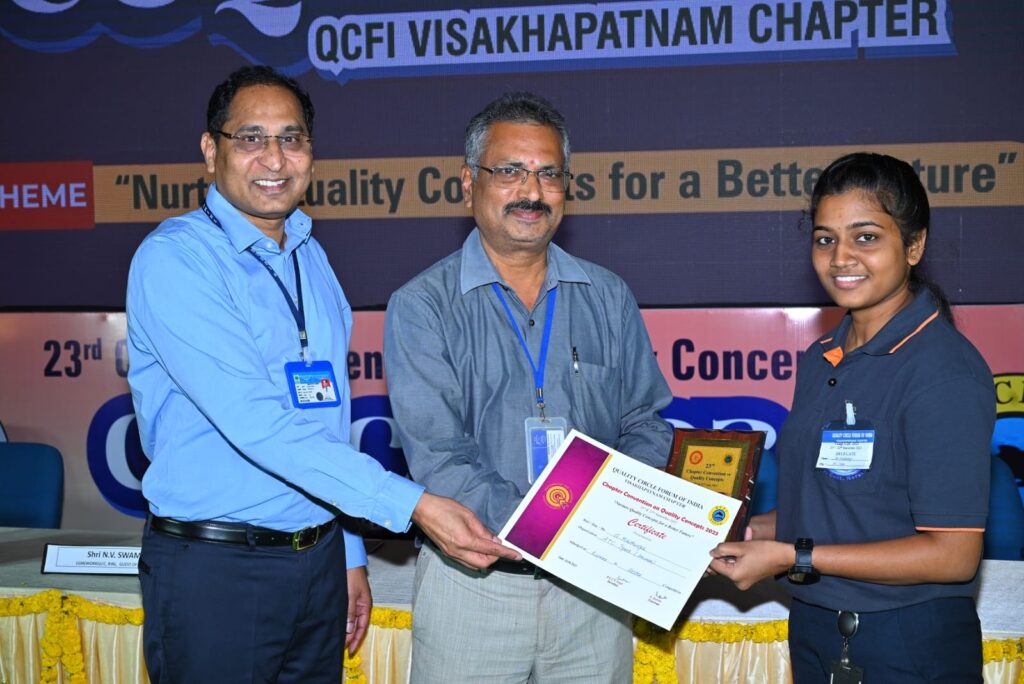 About 653 delegates from 33 Organizations participated in this convention and presented 134 Case Studies on Quality Circles, Lean Quality Circles, 5S Workplace Management System, Kaizen, Six Sigma and Lean Six Sigma Concepts. The Convention brought industry personnel together to present their small group activities and continual improvement case studies and showcase their best practices adopted at their workplace.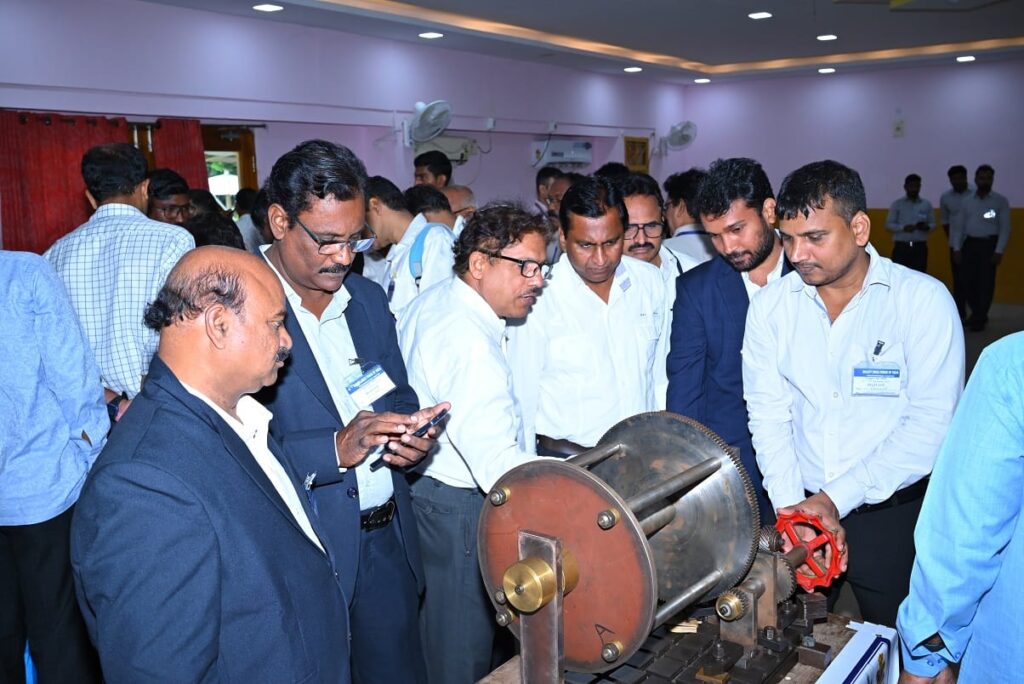 At the valedictory function organized at the Multipurpose Hall of ukkunagaram club of RINL, today, Rear Admiral Shri R. Vijay Sekhar, Admiral Superintendent, Naval Dockyard, Visakhapatnam attended the program as the chief guest.
Speaking on the occasion, Rear Admiral Shri R. Vijay Sekhar said that employee involvement is the key to success at the workplace. He reiterated that Organizations need to give top priority for employee involvement and continual improvement initiatives like Quality Circles and 5S Workplace Management system at RINL. He commended QCFI Visakhapatnam Chapter for the way the Convention was organized. He thanked QCFI Visakhapatnam Chapter for propagating the Quality Concepts among the member organizations in this region thus enabling Continuous Improvements like reducing cost and improving productivity using Small Group Activities like Quality Circles, 5S etc. in respective organizations. He congratulated the delegates who presented their case studies and won Gold and Silver Awards for their innovative solutions to the problems at their workplace and for bringing laurels to their respective organizations.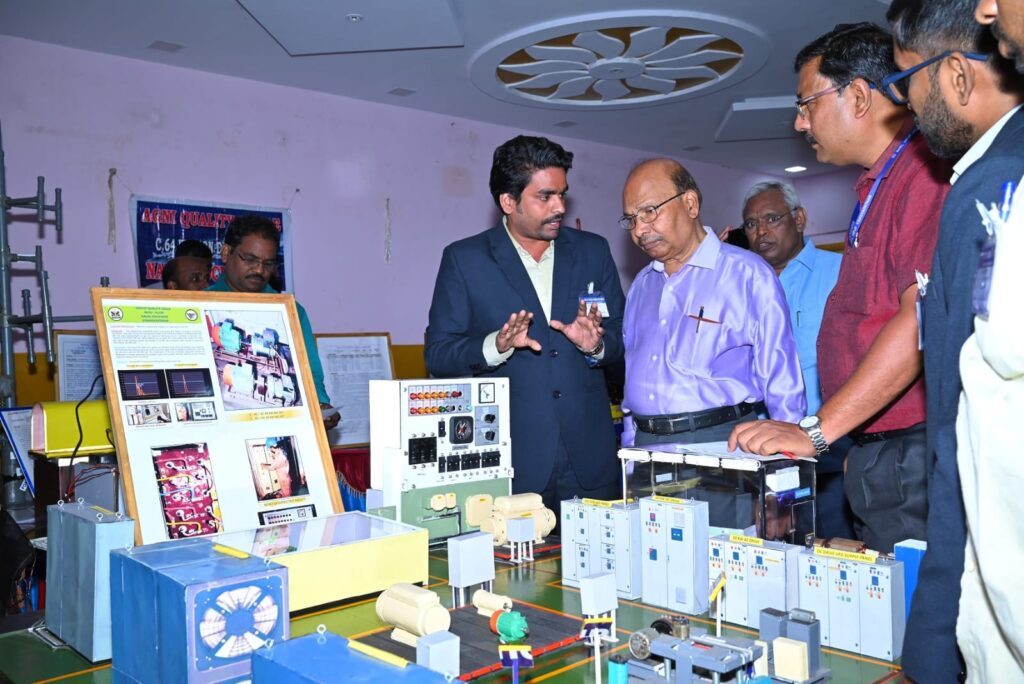 Guests of Honour Shri Atul Kumar Srivastava, General Manager, Site Head, L&T Defence, Visakhapatnam and Shri B Prahalad Reddy, Executive Vice President, Yokohama Off-Highway Tires, Visakhapatnam spoke on this occasion and expressed that small group activities immensely help the organizations for active participation of employees and they commended the efforts of QCFI Visakhapatnam in disseminating the knowledge and guiding the surrounding organisations towards higher quality and productivity.
Shri G Gandhi, CGM (HR) RINL and the Chairman of QCFI Visakhapatnam Chapter thanked all the participating organizations for nominating their delegates. He congratulated the teams for winning Gold and Silver Awards and various prizes in the competitions held during the convention.
Vice Chairman, QCFI Shri Cmde Sanjay Kumar, GM (HR&QA) Naval Dockyard Visakhapatnam thanked all the participating organizations and for active participation of teams in various events.
Sri NV Swamy, CGM(Works)-Incharge RINL and Sri U Sridhar, CGM(Maintenance & Mills) RINL presented Prizes to Winners of various events like Model Exhibition, Cultural events, Knowledge Test, Quiz, Poster, Poem, Essay, Slogan and Crossword Competitions held during the two-day Convention.
Sri NV Swamy, CGM(Works)-Incharge RINL and Shri G Gandhi, CGM (HR) RINL and the Chairman of QCFI Visakhapatnam Chapter took the Swachhta Pledge along with all the participants as part of "Swachhta Hi Seva" Campaign by RINL.
Honorary Secretary QCFI Visakhapatnam Chapter Shri MECV Sagar thanked all the member organizations in making this mega event of CCQC 2023 a grand success by nominating the maximum number of delegates this year.
Shri RVS Raghu Rama Raju, Joint Secretary and DGM(HR) Teejay India Pvt Limited, proposed formal vote of Thanks.