2-Day Chapter Convention On Quality Concepts 2023 Kicks Off At RINL
Nurture Quality Concepts for a Better Future - is the theme of the convention
A 2-day Chapter Convention on Quality Concepts 2023(CCQC 2023) with the theme "Nurture Quality Concepts for a Better Future" was inaugurated by Shri Deb Kalyan Mohanty, Director (Commercial) Rashtriya Ispat Nigam Limited (RINL) at the Multipurpose Hall of Ukkunagaram Club of Visakhapatnam Steel Plant, today.
The Convention is being organized by Quality Circle Forum of India (QCFI), Visakhapatanam Chapter on 21st and 22nd September 2023 at Ukkunagaram. More than 650 delegates from 33 Organizations from all over India are participating in this convention and presenting 134 Case Studies on Quality Circles, Lean Quality Circles, 5S Workplace Management System, Kaizen, Six Sigma and Lean Six Sigma Concepts. The Convention brings industry personnel together to present their small group activities and continual improvement case studies and showcase their best practices adopted at their workplace.
Inaugurating the Convention, the chief guest Shri Mohanty said that Total Employee Involvement is the key to success of any organization. He reiterated that RINL has been giving top priority to employee involvement and continual improvement initiatives like Quality Circles and 5S Workplace Management system at RINL. Shri Mohanty said that the QC teams of RINL brought laurels to RIN-Vizag Steel not only at regional convention but also at several prestigious National and International fora.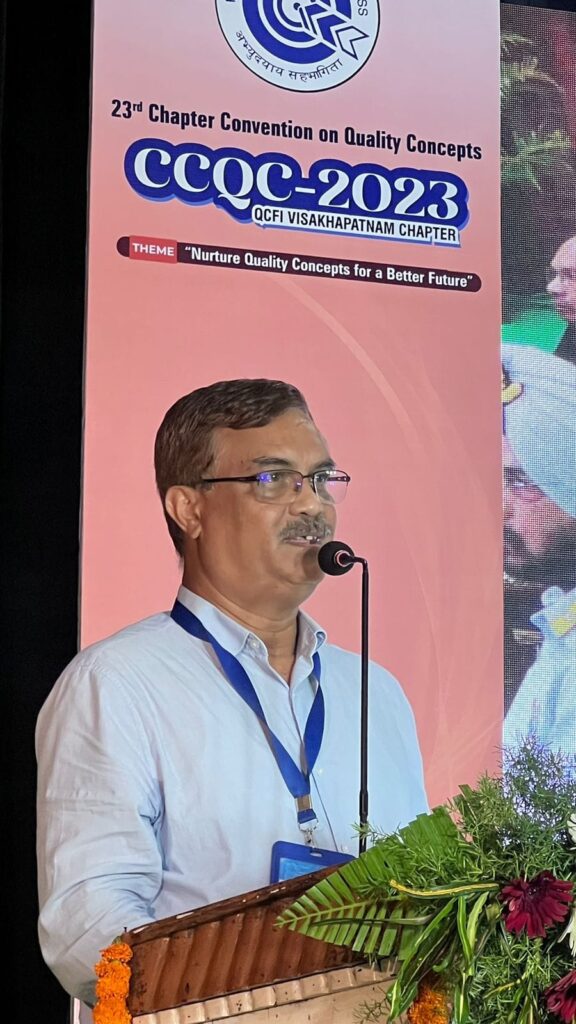 Speaking on the occasion Shri S.V.Rambabu, Director (Finance & Commercial), Hindustan Shipyard Limited, the Guest of Honour, said that the concept of Quality Circles is one such unique tool for having an impact on productivity, quality, cost, safety, customer satisfaction, teamwork and motivation.
While delivering the welcome address, Shri G Gandhi, Chairman, QCFI Visakhapatnam Chapter thanked all the participating organizations for nominating their delegates not only from local organizations but also from outstation organizations. He expressed that the Convention would be a good platform to "Learn from each Other" and for exchange of creative ideas.
Vice-Chairman, QCFI Visakhapatnam Chapter Cmde Sanjay Kumar, GM (HR&QA) Naval Dockyard Visakhapatnam said that employees, while participating in continuous improvements using QC concepts, inculcates creativity and team spirit.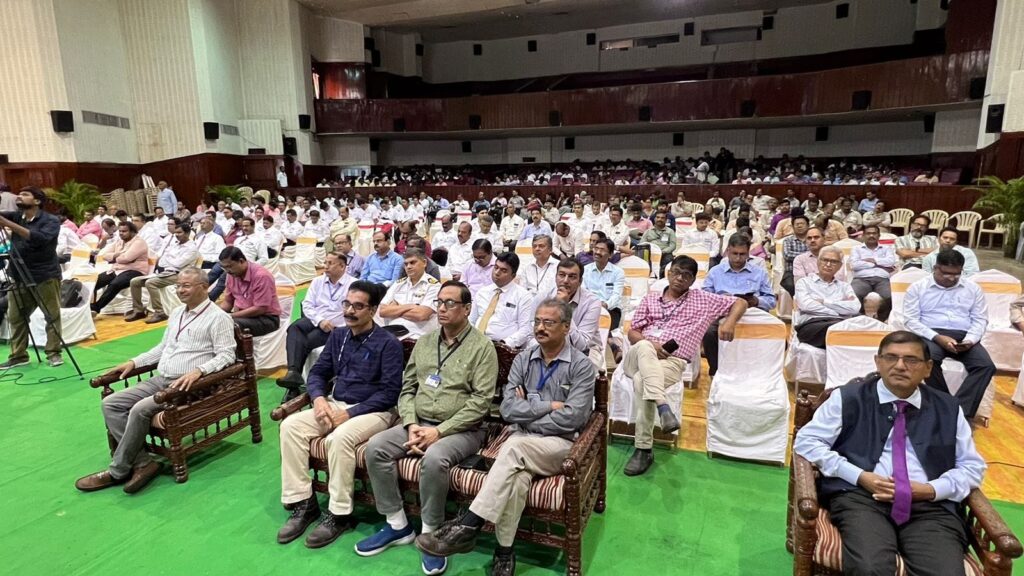 Shri M.E.C.V. Sagar, Secretary QCFI Visakhapatnam Chapter, speaking on the occasion, informed that this year, a record number of 134 case studies are being presented in the Convention making it one of the biggest events of QCFI Visakhapatnam Chapter. He said in addition to case study presentations on quality concepts, various events like Model Exhibition, Cultural events, Knowledge Test, Quiz, Poster, Poem, Essay, Slogan and Crossword Competitions are also being organized during the two day Convention.
The inauguration was followed by a Seminar on the Convention theme "Nurture Quality Concepts for a Better Future" by Prof. Milan Kumar, Indian Institute of Management, Visakhapatnam. Prof. Milan Kumar while highlighting the importance of adopting Quality Concepts to create a better future for the business organizations, explained in detail how various concepts of Quality would help for Total Employee Involvement and overall development of the organization.