2023 Will Be A Promising Year For RINL, Says Atul Bhatt, CMD, RINL
RINL achieves best ever December Month sales turnover of Rs 2508 Crores, since inception - best for any month of December, since inception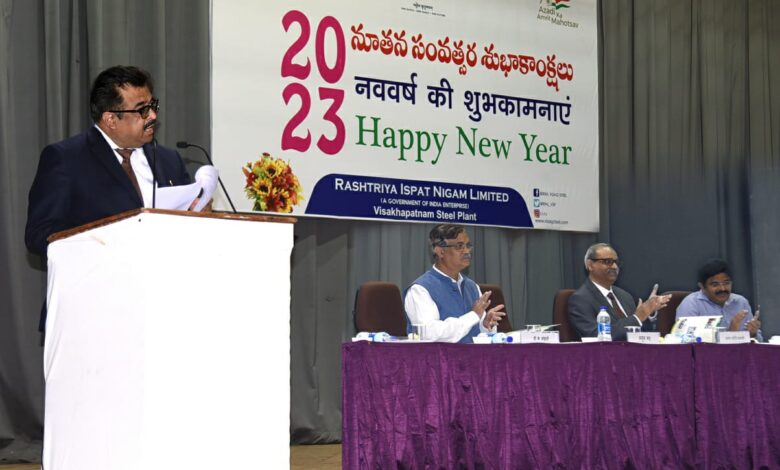 Addressing senior executives and other stakeholders at the New Year Celebration Function held at MP Hall of Ukkunagaram Club, today, Shri Atul Bhatt CMD , RINL said "I am confident that 2023 would be a very promising year for RINL " .He expressed his strong believe in the potential and commitment of the employees and exhorted them to put their act together to make 2023 a memorable year for RINL.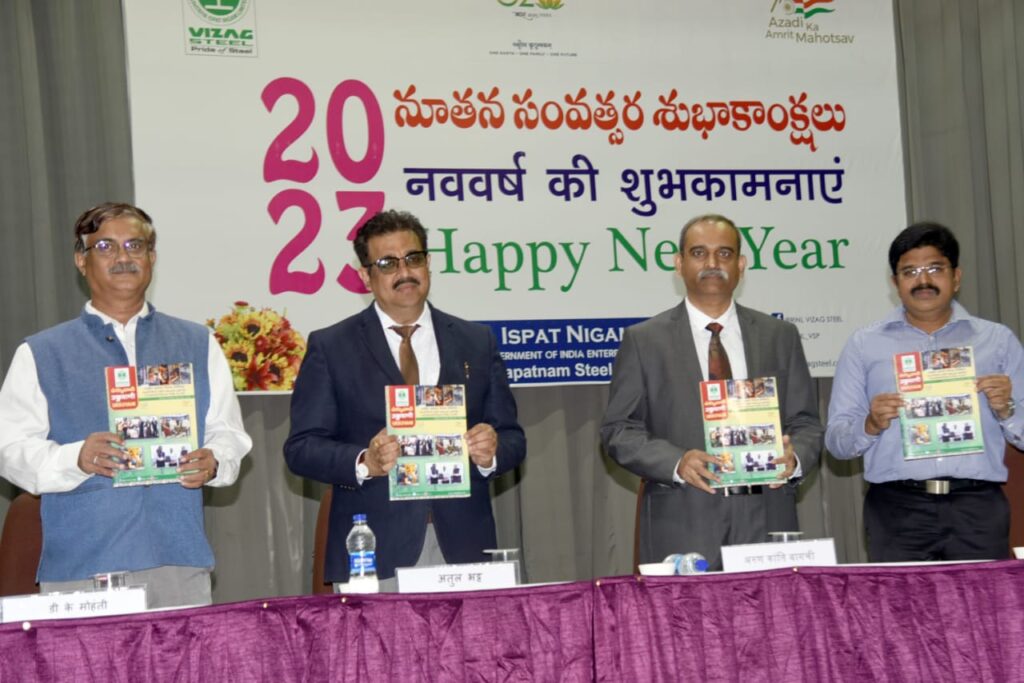 Speaking on achievements in the current FY so far ( 1st April-31st December,2022) he said there were quite a few feathers in the cap of the production collective:
· Best production of Hot metal was achieved in BF-1 and BF-2 for any calendar year with a production of 2.12 Mt (million tons) and 2.2 Mt respectively.
· Production of 8500 t / day was a new Peak for BF-2 and production of 16,200 t / day was the best Daily production from any two furnaces since inception.
· In SMS-2, 15 heats in a shift & 44 heats in the day were new shift & day peaks from any single Converter operation.
· In SMS-1, best lining life of 6753 heats was achieved in September'22 from Convertor-C.
The year ( April-December, 2022) also saw RINL achieving another mile stone in its efforts towards maintaining a leadership position in Energy conservation.
RINL was awarded "National Energy Leader" consecutively for four years after winning Excellent Energy Efficient Unit Award for 6 consecutive years from 2017 to 2022 by CII Godrej Green Business Center at Hyderabad.
Specific Energy consumption reduced from highest 7.05 Gcal/tCS in July'22 to 6.22 Gcal/tCS in Dec'22 month.
Speaking about progress on other front, Shri Atul Bhatt said that at Forged wheel plant more than 2000 LHB wheels complying with requirement of railway standards have been produced. The plant is under stabilization for ramping up of production.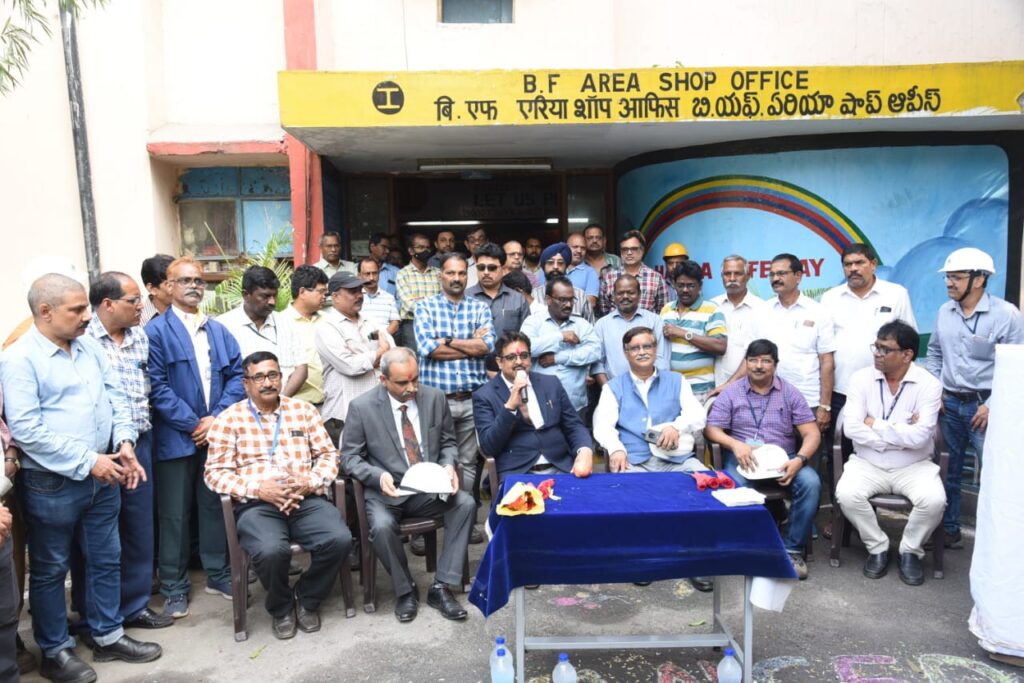 He further said that new BOO oxygen plant is on the verge of commissioning and Oxygen production from BOO plant will commence shortly.
RINL is also among the top CPSE buyers on GeM(Government e-market place) with a value of Rs. 1235 Crs orders placed(purchased) through GeM portal. RINL is ranked 2nd for GeM Procurement under Ministry of Steel.
Some other significant achievements of RINL during the period April-December, 2022 are:
· Three teams participated in the International Convention on Quality Control Circles (ICQCC-2022), at Jakarta, Indonesia and all the three teams bagged "GOLD Awards", showcasing the importance of employee participation in improvement initiatives.
· RINL received Rajbhasha Kirti Puraskar' – First Prize for Official Language implementation for the year 2021-22 from the Ministry of Home Affairs.
· RINL also received Kirti Puraskars for our in house magazine 'Sugandh' and Town Official Language Implementation Committee (TOLIC) Visakhapatnam.
· RINL received prestigious "Swachhata Pakhwada Award-2021" First Prize under Ministry of Steel.
· RINL received 'Certificate of Appreciation' by the Evaluation Panel of BML Munjal Awards-2022 for its efforts in the field of Learning & Development and its role in driving Business Excellence.
Shri Atul Bhatt alongwith Sri DK Mohanty, director(commercial), sri ak bagchi, director (projects) and sri A.M. Haneef, commandant, CISF "trilingual annual newsletter UKKUVANI "which carries stories of the major events/Achievements /Highlights etc., during the year 2022 , designed and published by Corporate communications department.
A "Field Book "(Note Pad) and a Special Cover highlighting the unique features of Forged wheel Plant was also released on the occasion.
As a responsible Corporate Citizen , RINL has always taken pride in encouraging distinguished talent and a special Desktop Calendar developed by Master Pranjal Mishra, a child with autism was released by CMD & Directors on the occasion .
Senior officials, representatives of Steel executives' association, various trade unions, SC/ST associations, OBC association, WIPS attended the program.
A De-bricking machine and a Converter Lining Measurement Machine revamped in-house in steel melting shop-1 using in- house spare parts and resources by the employees were also inaugurated by CMD and directors.
Later, Sri Atul Bhatt, CMD, RINL accompanied by the directors visited Special bar mill, steel melting shop-1, steel melting shop-2, blast furnace and coke ovens and interacted with employees and appreciated them for their committed efforts.