26th WIPS-RINL Formation Day Celebrated In A Grand Manner At RINL
Women are integral part of society and have a special contribution in the development of the country : CMD, RINL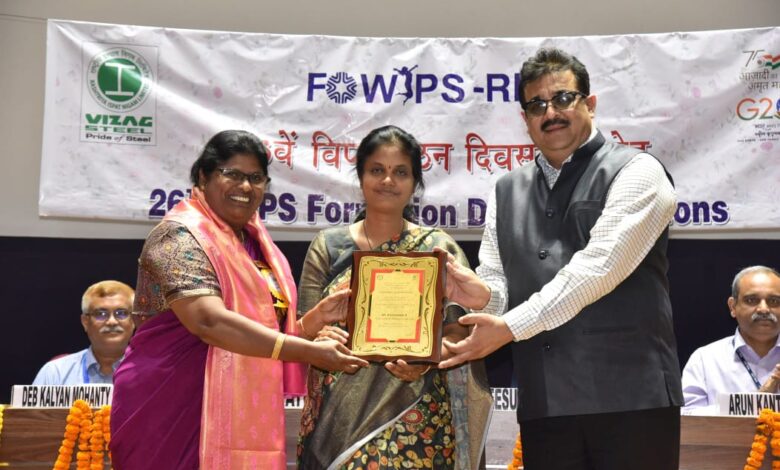 26th WIPS-RINL formation day (forum of women in public sector) was celebrated in a grand manner at RINL at Dr. Tenneti Viswanatham auditorium of learning & development center of RINL, today.
The Chief guest Shri Atul Bhatt, CMD,RINL inaugurated the celebrations with the lighting of the lamp along with guest speaker Dr. P. Sree Sudha, Vice-Chancellor, Damodaram Sanjivayya National Law University (DSNLU, Sabbavaram and Shri D K Mohanty, Director (Commercial), Shri A K Bagchi, Director(Projects) and additional charge Director(Operations), Dr. Suresh Chandra Pandey, Director(Personnel) and additional charge Director (Finance), RINL, Shri G. Gandhi, Chief General Manager (HR) and honorary president, WIPS, RINL and members of WIPS.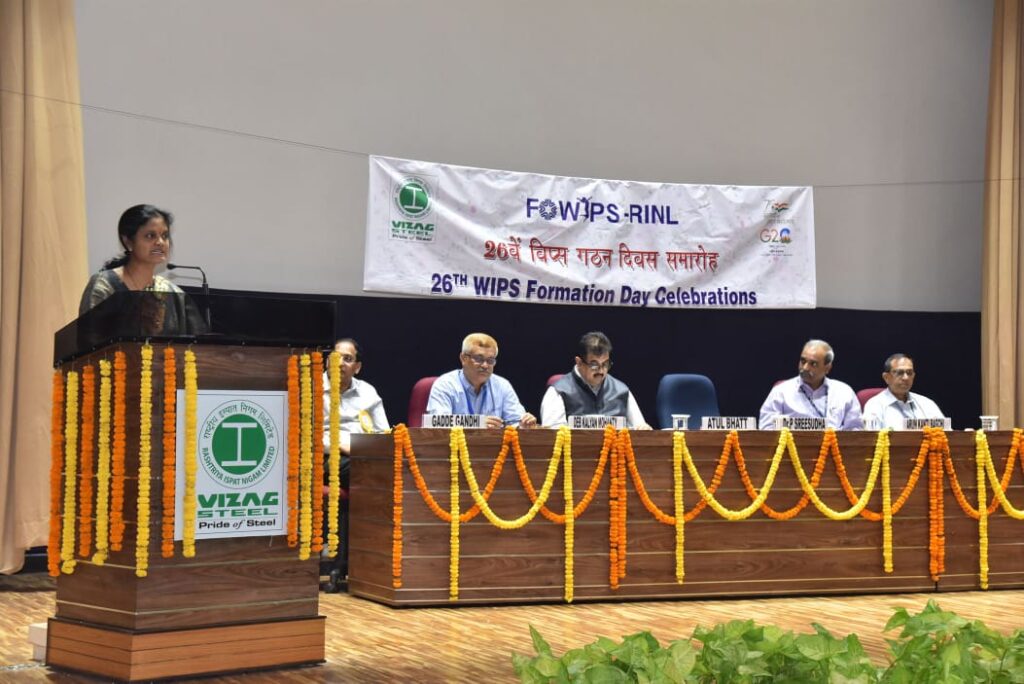 Speaking on the occasion, Sri Atul bhatt, CMD, RINL said that it is very heartening to note that women in India have established an identity for themselves in every space of life, be it social, political, business or entrepreneurial space. Government of India has also been initiating policies to help creating gender equality and women empowerment.
Lauding the commitment of dedication of all women employees of RINL, Sri Atul Bhatt, CMD, said that "at RINL VSP women employees are working in almost all the departments. Gone are the days when selected departments were meant for women employees. In Vizag Steel, women employees excelled in all the core divisions and company relishes their individual and group performance".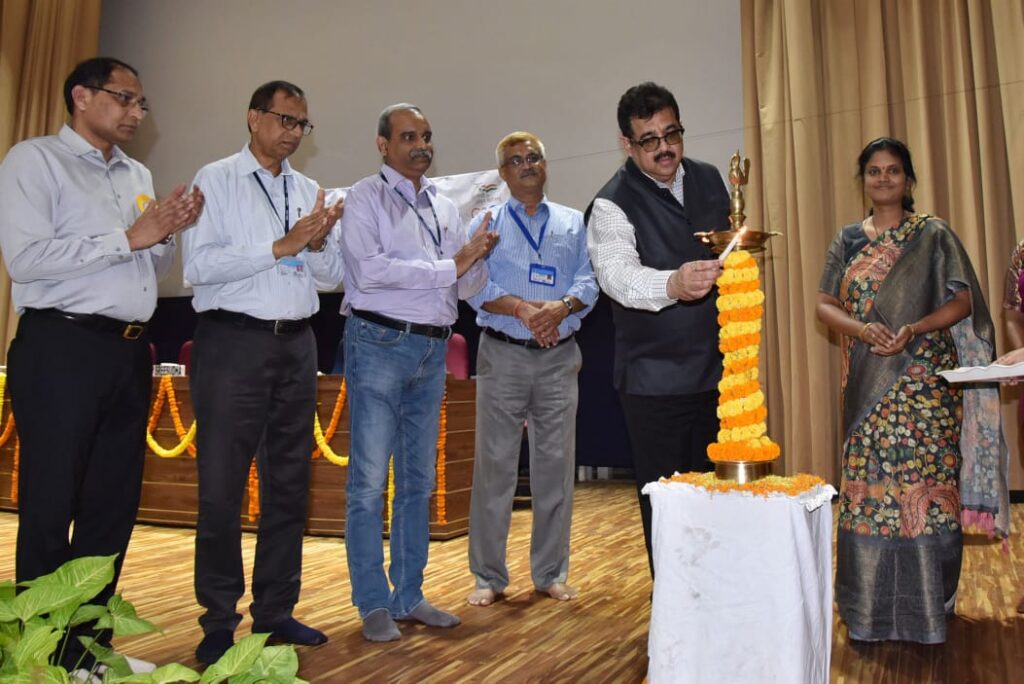 In her speech, the guest speaker, Dr.P. Sree Sudha, Vice-chancellor, Damodaram Sanjivayya National Law University (DSNLU), Sabbavaram lauded the achievements of RINL women employees and wished that they would also scale greater heights in occupying top management posts in the Public sector units. Dr. P. Sree Sudha deliberated about the importance of women in all the sectors of society. Many women employees are continuing in the PSU even after marriage because of the excellent amenities and facilities which are provided by eminent PSUs like RINL.
Ms. Kumari S Chandrawati, Coordinator, WIPS-RINL & Senior manager (HR) RINL highlighted about various awards won by women employees of RINL at the National and Regional levels and thanked the RINL management for its unstinted support for the welfare and growth of women employees at RINL.
Shri Atul Bhatt, Dr. P. Sree Sudha and directors of RINL felicitated 19 women employees who have completed Coral jubilee (35 years of service) at RINL.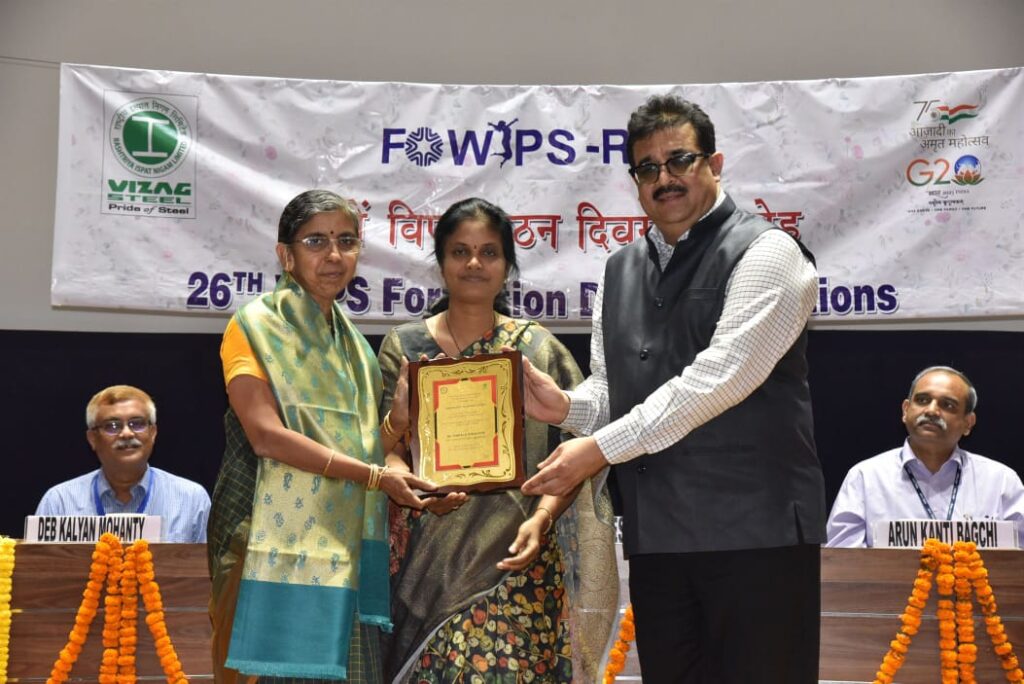 Prizes were also given to women who won in various competitions organized on the occasion.
On the occasion of WIPS formation day, WIPS-RINL team organized several programs like project SMOOTHWALK in association with JCI, Vizag for creating awareness about bone and joint health for women, Financial awareness program in association with Indian Postal department apart from other programs.
Members of various associations, trade unions, SC/ST association, OBC association, over 300 women employees participated and made the event a grand success. Many cultural programs like dance, songs and ramp walk were performed by the women employees.