2nd ETWG Meeting In Gandhinagar, Gujarat, From 2nd-4th April, 2023
Delegates will also visit Gift City, Dandi Kutir and Modhera Sun Temple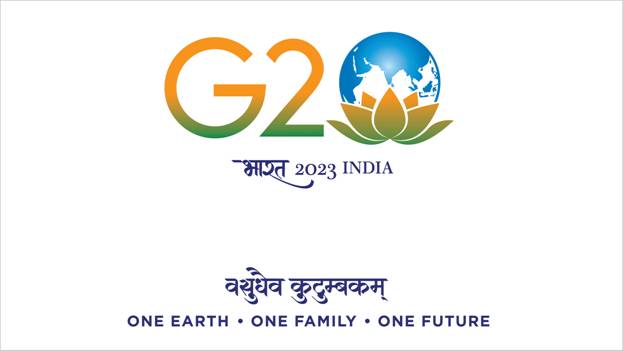 The 2nd Energy Transitions Working Group (ETWG) meeting under India's G20 Presidency is set to take place in Gandhinagar, Gujarat, from Apr. 2-4, 2023. During the three-day meeting, over 100 delegates representing G20 member countries, special invitee countries and International Organizations will engage in detailed deliberations on the priority areas.
The 2nd ETWG meeting is expected to revisit the key takeaways from the previous meeting and take the discussions forward, leading to building consensus on key areas.
On the sidelines, the 2nd ETWG meeting will be complemented by three side events.
1) Seminar on Global Green Hydrogen Ecosystem – Enabling Zero Pathways
2) Seminar on Accelerate cooling as a key enabler towards energy transition
3) Diversified Renewable Energy Supply Chains for advancing energy transitions
The side events will enable sharing of knowledge from successful initiatives that can be replicated across emerging economies.
As part of the 2nd ETWG Meeting, delegates will also visit Gift City, Dandi Kutir and Modhera Sun Temple. The delegates will get to experience the rich cultural heritage, art, architecture, culture, and cuisine of Gujarat.
The 1st ETWG Meeting was held in Bengaluru from Feb. 5-7, 2023, where member countries showed wide ranging support on six identified priority areas by the Indian Presidency, namely:
1) Energy transition through addressing technology gaps
2) Low-cost financing for energy transition
3) Energy security and diversified supply chains
4) Energy efficiency, industrial low carbon transitions, and responsible consumption
5) Fuels for future
6) Universal access to clean energy and just, affordable, and inclusive energy transition pathways
Besides, a few other areas were identified as key areas for collaboration, which included enhancing efficiency and bringing down cost of electrolysers, fuel cells, carbon capture utilization and storage (CCUS), and advanced chemistry cells for battery storage and small modulator nuclear reactors.
Under India's Presidency, four ETWG meetings, various side events and a Ministerial Meeting have been planned.
India's G20 Presidency will build upon the efforts and outcomes of previous presidencies, which have successfully advanced the cause of global cooperation in clean energy transition and have made it central to the agenda of sustainable economic development.