3981 Frontline Workers Vaccinated In Uttarakhand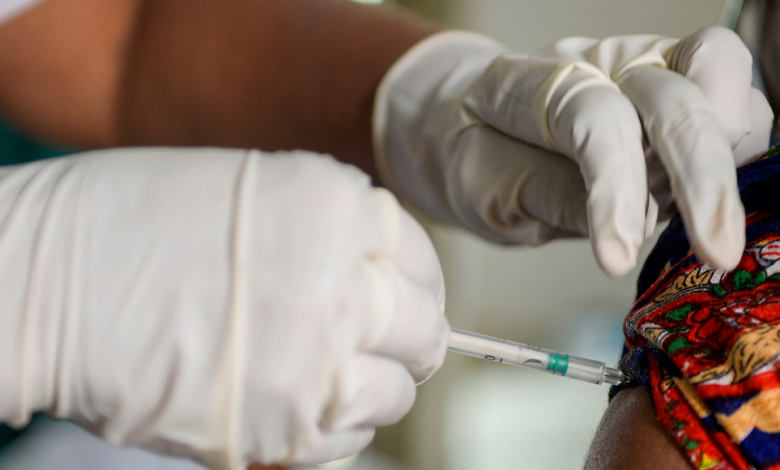 In the ongoing vaccination drive against Covid-19, a total of 3981 frontline workers and health care workers were vaccinated on Thursday in Uttarakhand. In the state, 131827 people have so far received the first dose of vaccine while 4518 healthcare workers have got the second shot of the vaccine.
The Chief Operations Officer (COO) of state Covid-19 control room, Dr Abhishek Tripathi said 108 vaccine sessions were organised in different parts of the state on Thursday.
Meanwhile the state health department reported only 41 new cases of the disease on Thursday which increased the tally of the disease to 97005. The department also reported the death of one patient from the disease which increased the death toll to 1684 in the state. The authorities discharged 30 patients from different hospitals of the state following their recovery on Thursday. A total of 93339 patients have recovered from the disease in the state so far and the recovery percentage is now at 96.22. One patient was reported dead at Sushila Tiwari government hospital, Haldwani on Thursday.
The state health department reported 17 new cases of the disease from Dehradun, nine from Nainital, six each from Haridwar and Udham Singh Nagar and three from Chamoli.  No new case was reported from Almora, Bageshwar, Champawat, Tehri, Pauri, Pithoragarh, Rudraprayag and Uttarkashi districts on the day.
The state now has only 549 active patients of the disease. Haridwar district is at the top of the table of active cases of the disease with 137 patients. Nainital has 95, Almora 70, Udham Singh Nagar 55, Dehradun 38, Pauri 33, Chamoli 27, Tehri 23, Pithoragarh 21, Bageshwar 18, Champawat 16, Uttarkashi 13 and Rudraprayag three active cases of the disease.