4 Lakh Defence Civilian Employees To Support Two Days Bank Employees And Officers Strike Against Privatization
AIDEF supports the call given by the United Forum of Bank Unions for Nation wide continous strike for two days on 16th & 17th December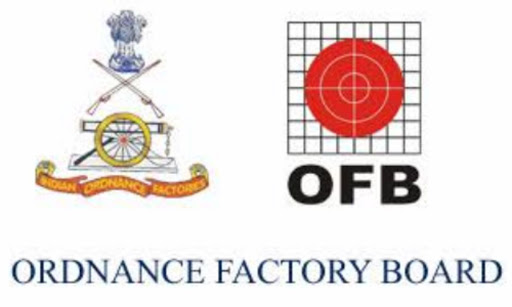 The United Forum of Bank Unions have declared two days strike on 16th & 17th Dec. 2021 demanding withdrawal of Banking Reforms Bill aimed at Privatisation of Public Sector Banks. The Joint Platform of Central Trade Unions have already issued a statement supporting the Bank Employees Strike. Today the All India Defence Employees Federation have issued a Press Release in which they have stated that the 4 Lakh Defence Civilian Employees support the Bank Strike on 16th & 17th Dec. 2021 and stated that their 434 affiliated Unions will participate in the various solidarity programmes being held in different parts of the country. The contents of the Press Release of AIDEF is published here for the benefit of the viewers of www.indianpsu.com –
AIDEF supports the call given by the United Forum of Bank Unions for Nation wide continous strike for two days on 16th & 17th Dec. 2021 by the Bank Employees and Officers.
The United Forum of Bank Unions representing one million Bank Employees and Officers have given a clarion call for two days Nation Wide continuous strike on the 16th & 17th of Dec. 2021. The Bank Unions have demanded to withdraw the Privatisation of Banks and Banking Bill (Amendment) 2021 and to strengthen the Public Sector Banks. The present Government ignoring all opposition in the country is going ahead with Corporatisation of Govt. Sector and Privatisation of both Govt. Sector & Public Sector. The Government has already converted the 220 years old pioneer Defence Industry, the 41 Indian Ordnance Factories into 7 non-viable Corporations. The Defence Civilian Employees are fighting against the Government decision. The Bank privatization Bill seeks to privatise the Public Sector Banks, so as to benefit Private Corporate and Capitalists.
The present Government wants to destroy the Public Sector Banks which are the life line of the country's economy. The Banks were Nationalised in 1969 and today the public Sector Banks are having Rs.157 Lakh Crore deposits. The bank privatization Bill goes totally against the motto of the public sector banks i.e. "Peoples money for peoples benefit". The privatization of Public Sector Banks will only result in "Public Money for the benefit of Private Corporates and Capitalists".
At present there are 1,18,000 Branches of the public Sector Banks which has made Banks accessible to the common man even in the remote village. Public Sector Banks have helped to a large extent the growth of the small scale and medium scale industries, rural and anti craft industries, agriculture, education, health and infrastructure development etc. The Pensioners also deposit their life time earnings in the public sector banks, so as to ensure a peaceful retired life.
The supporters of privatisation and the present Government argues that the public sectors are inefficient and private sectors are most efficient, which is beyond truth. If private sectors are so efficient, then why the so called efficient private sector are not paying back the loans which they have taken from the public sector banks. The huge Non-Performing Assets, (NPAs) from the Private Corporates have put the public sector Banks in stress and the Government remains a silent spectators, the so called NPAs.
The AIDEF and its 434 Affiliated Unions functioning in the Defence Industry supports the two days strike of the bank employees and Officers and calls upon the 4 lakh Defence Civilian Employees to join the solidarity programmes organized by the bank Unions and the Central Trade Unions in the respective areas.