7 Power PSUs Provide Rs. 22.5 Crore Assistance To Uttarakhand As Disaster Relief
Help provided from CSR Funds of NTPC, REC, PFC, PGCIL, NHPC, THDC and SJVN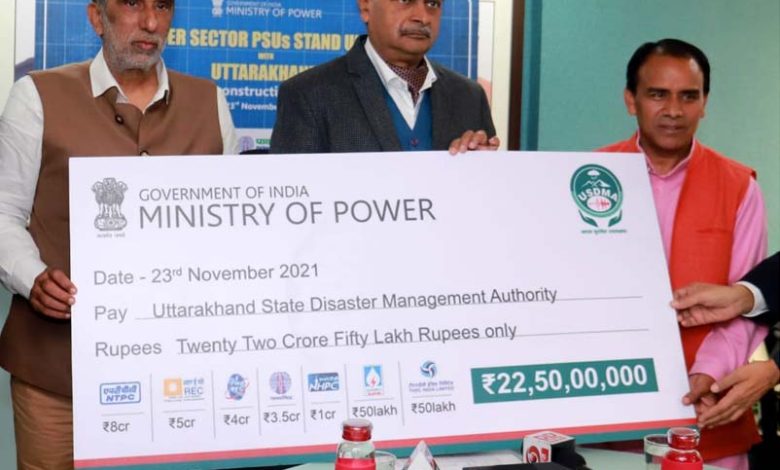 Union Power Minister Shri R.K. Singh, from his office in Shram Shakti Bhawan in New Delhi, presented a cheque worth Rs. 22.5 Crore, through video conferencing to Uttarakhand Chief Minister Shri Pushkar Singh Dhami, to help disaster affected people of the hill state. CM Dhami was present in his office in Dehradun, thanked Shri R.K. Singh for this assistance.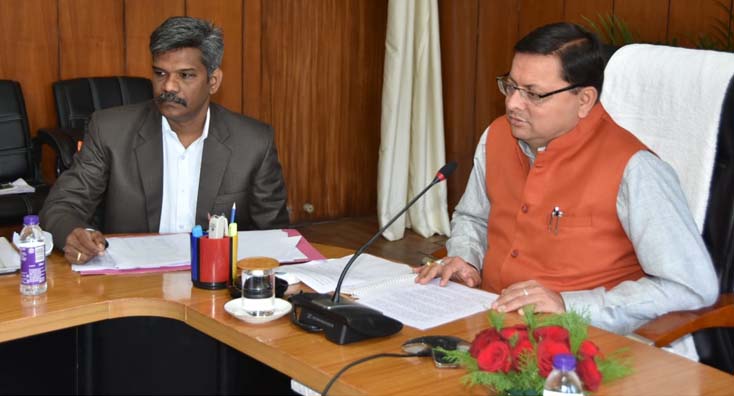 Dhami said Uttarakhand had suffered a lot due to heavy rains in October but the state got full cooperation from the central government to deal with this disaster. He whole-heartedly thanked Prime Minister Shri Narendra Modi, Home Minister Shri Amit Shah and Power Minister Shri R. K. Singh for their assistance. The Chief Minister said that we got 3 helicopters from the Center due to which we were able to save the lives of more than 500 people.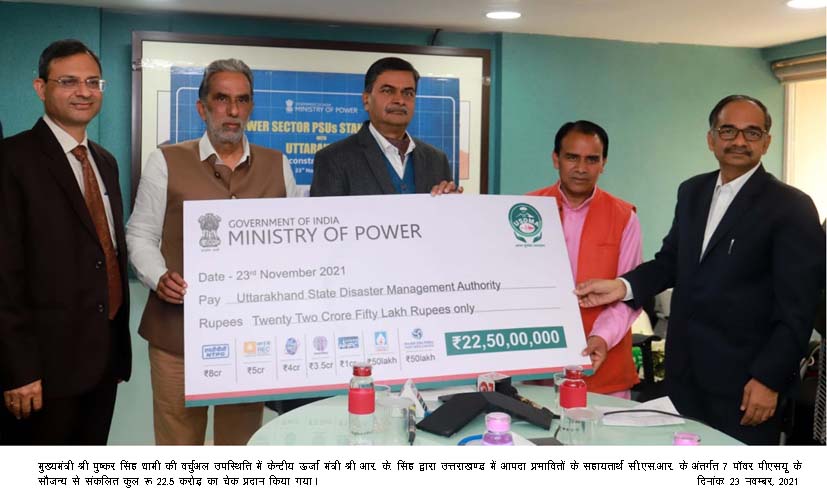 As a cheque of Rs 22.5 crore, collected with courtesy of 7 Power PSUs was handed over virtually, Uttarakhand Minister of Disaster Management, Dr. Dhan Singh Rawat was present in Dehradun while Union Minister of State for Power, Shri Krishna Pal Gurjar was also present with Shri R.K. Singh in New Delhi. .
The cheque comes from collection from CSR fund of 7 Power PSUs to held the disaster affected in Uttarakhand. Of the total amount of Rs. 22.5 crore, Rs.8 crore by NTPC, Rs.5 crore by REC, Rs.4 crore by PFC, Rs.3.5 crore by PGCIL, Rs.01 crore by NHPC. 0.5 crore has been provided by THDC and Rs 0.5 crore by SJVN.