9th International Yoga Day Celebrated With Fervor At RINL
A group of youngsters from Ukkunagaram township of RINL performed highly skilled yoga postures
The 9th International Yoga Day was celebrated at RINL-Visakhapatnam Steel Plant at Col. C. K. Naidu Indoor stadium, today.
Dr. S. C. Pandey, Director (Personnel), RINL inaugurated the Yoga session by lighting the lamp. Speaking on the occasion, Dr. S. C. Pandey highlighted the need for everyone to practice Yoga daily to keep themselves physically and mentally fit. Dr. Pandey mentioned that RINL has been in the fore front in conducting Yoga classes as a regular practice since many years in the township to ensure a better and healthier health to its employees and their family members.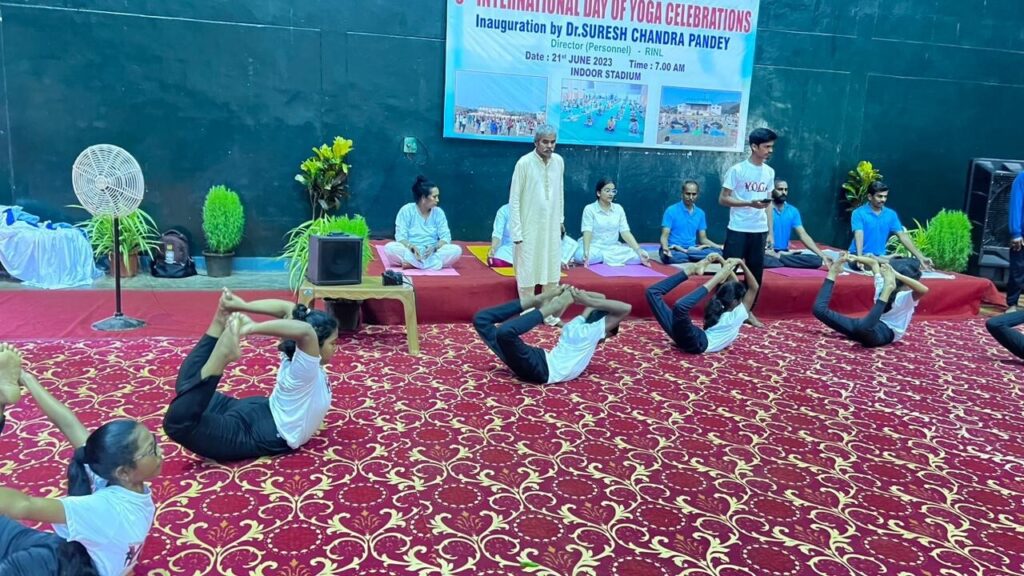 Dr. K. H. Prakash, CGM (M&HS), HOD Medical, VSGH, several senior officials, school children, RINL employees and their family members participated in large numbers with enthusiasm and passion.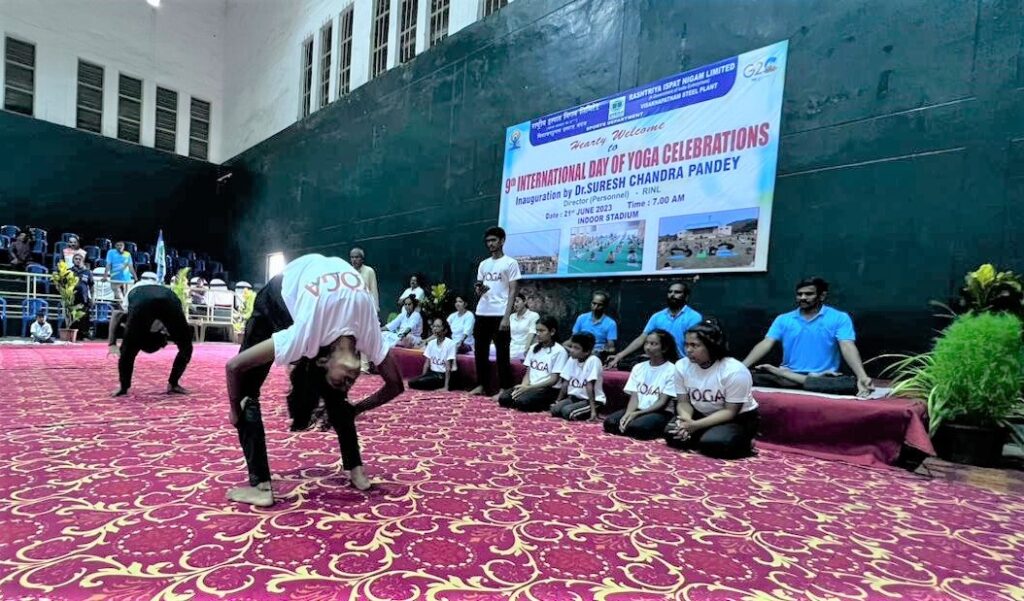 Dr. S. C. Pandey, dignitaries and others practiced Yoga under the guidance of renowned Yoga Gurus Sri A Kanaka Rao and Smt. A. Shyamala.
A group of youngsters from Ukkunagaram township of RINL performed highly skilled yoga postures which enthralled everyone.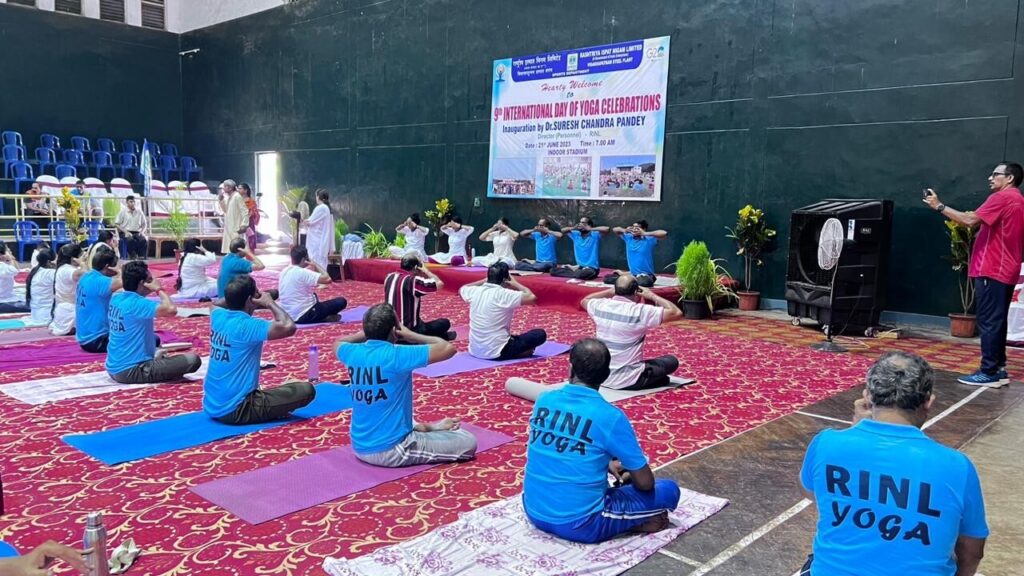 In his message, Shri Atul Bhatt, CMD, RINL urged everyone to make Yoga a part of daily life and congratulated the Sports department of RINL for organizing International Yoga Day celebrations on a grand scale.