A case against non-privatization of Central PSUs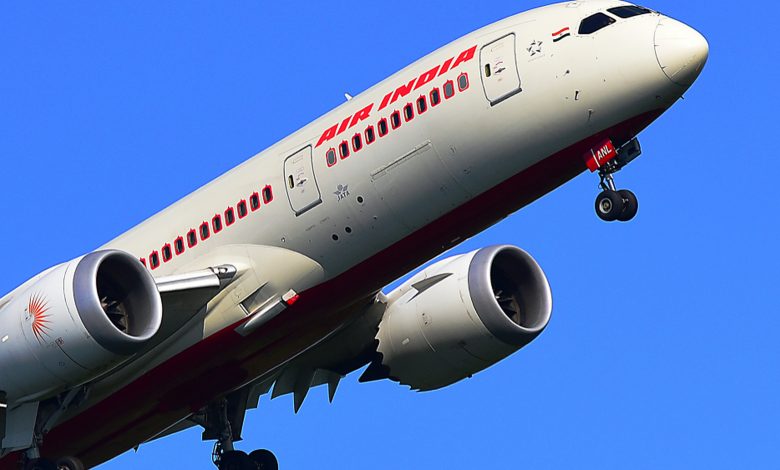 Charity Begins at Home – said Sir Thomas Browne as long back as 1642. And in the present situation of COVID-19, Indian Public Sector Undertakings have proved that they are the only bodies to have lived up to this phrase in the true spirit.
When all private players were busy in cost cutting and retrenchment of staff, As part of the Central government's Vande Bharat Mission, Air India and Air India Express – two national carriers of the country – have operated 1103 flights to bring back 2,08,000 Indians from abroad. They have also ferried back 85,289 passengers to various countries across the world, said Air India CMD Rajiv Bansal. Air India last Sunday said that it will operate 14 more flights between India and the United Kingdom under Vande Bharat Mission for the repatriation of Indians.
NTPC Limited, India's largest power producer, has contributed in a big way to fight against COVID-19 by converting its hospitals into dedicated Coronavirus units. The government decided to utilise NTPC's 45 hospitals and healthcare units to make isolation facilities and procured requisite number of equipment for the medical staff to handle such cases effectively.
121 beds, with all facilities, were transformed into isolation wards in these hospitals. The key medical infrastructure was provided by state governments to tackle COVID-19 cases, including the hospital at Badarpur in Delhi and the medical college hospital of Sundergarh in Odisha.
The medical staff was trained over video calls about the use of Personal Protective Equipment (PPE). Mock drills were conducted at all hospitals as per MOHFW guidelines. Furthermore, 1,160 PPEs, 30,000 masks and 30,000 gloves were dispatched to all the projects and stations.
A total of eight ventilators were procured by NTPC at Hazaribagh for district administration. Additionally, 18 Advanced Level Ambulances (ALAs) with ventilators were also pressed into service. NTPC also contributed funds to the district administration of NTECL, Vallur, for procuring 1,000 bedsheets for a hospital.
At NTPC Bhilai, funds were reserved for support to the district hospitals to provide food to nearby localities through NGOs and also for providing essential medicine in Primary Health Cares (PHCs).
These were contributions only by two PSUs and there are a lot of unsung heroes in terms of Public Sector Undertakings who have contributed greatly for the country in its fight against COVID-19. Had these Public Sector Undertakings been privatised, one can easily say that private players would not have contributed even one percent of what the PSUs did.
Now, as per reports pouring in, Punjab & Sind Bank, IOB, Bank of Maharashtra might be privatized, along with state-run insurance companies, such as National Insurance Company, United India Insurance, and Oriental Insurance Company.
Privatization of the PSUs will now be resumed by the Government of India and about four unmerged banks and insurance companies will be privatized in the next part of the project.
The privatization of PSU Banks was postponed in 2020 due to the outbreak of the Coronavirus pandemic, which put the whole process on hold because of their low valuations and mounting stressed assets.
Recently, the Government of India had also announced economic reforms in wake of the Coronavirus pandemic, wherein it was declared that every PSU in India will be now privatized, except 4 in strategic sectors.
As per reports, a draft cabinet note has already been sent for inter-ministerial consultations to identity strategic and non-strategic sectors.
A government official close to the development said, "A broader policy will look at sectors that have market imperfections due to the government's presence, where the private sector can take the lead and ensure that the monopoly should not happen due to state-run companies."
He also said that sectors like banks, insurance, space, defence will be privatized.
The Government had put the merger process of insurance companies on hold recently, along with investing Rs 12,450 crore to enhance the financial health.
Additionally, the process of selling the stake for IDBI Bank has also been initiated as the bank will soon be exiting the RBI's Prompt Corrective Action framework and has reported 13 quarters of net losses in Q4 FY20.
For the central government, want of money in this tough situation is indeed the need of the hour, but striking a balance between stake sale of Indian jewels or PSUs and maintaining financial health of the country, is a tight-rope walk.
(Indian PSU: A 360-degree web platform for Public Sector Undertakings of the country. Follow @IndianPSUs for all the News & Views on PSUs, Corporates, Markets, Bureaucracy, Public Policy)