A Documentary Film On Humanity's Power To Stop Ecological Crisis
The film is available for online streaming via YouTube Originals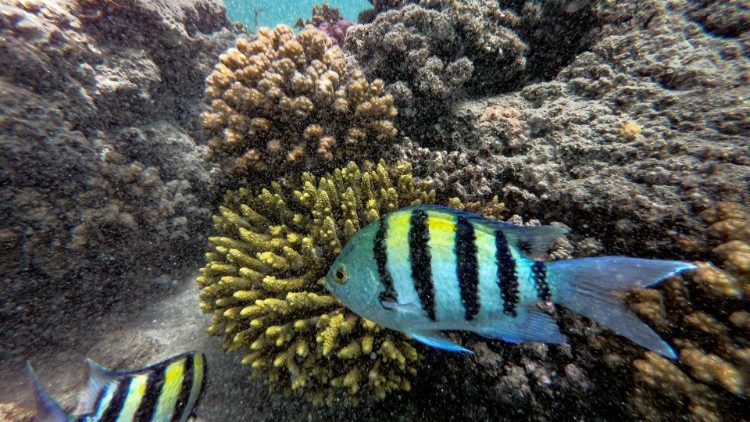 A new feature documentary film on humanity's power to stop the ecological crisis will be released at a global premiere in Vatican City on October 4th, as countries prepare for the COP27 climate conference. Entitled The Letter, the film tells the story of diverse frontline leaders' journeys to Rome to discuss the encyclical Laudato Si' with Pope Francis.
The Letter highlights diverse voices that are often left out in global conversations about the climate crisis. These include Indigenous leader Cacique Odair "Dadá" Borari, Chief-General of the Maró Indigenous Territory from the Amazon, Mr. Arouna Kandé a climate refugee and student from Senegal and Ms Ridhima Pandey, a youth activist from India. The Letter also features an exclusive interview with Pope Francis and unseen footage from the Vatican archives, offering new glimpses of his personal story.
The film is available for online streaming via YouTube Originals. The date of the release will also mark the Holy See's official entry into the Paris Agreement.
Cardinal Michael Czerny, Prefect of the Dicastery for Promoting Integral Human Development, said "In his encyclical Laudato Si', Pope Francis wishes to enter into dialogue with all people about planet Earth, our common home. The environmental crisis is not an issue for Catholics alone. It affects everyone, now and future generations. This film is a clarion cry to people everywhere: we have to act together, and we have to do so now."
Dr. Hoesung Lee, Chair of the Intergovernmental Panel on Climate Change, said "The challenge of climate change is global and the science is clear. The time for action is now." Dr. Lee continued, "The scientific community welcomes the opportunity to engage with artists and the people of faith. Both faith and art hold a great convening power and can inspire genuine collective climate action."
Ms Ridhima Pandey, young climate activist, said "For my generation, seeing the landscape change beyond belief has become almost commonplace. As a child I had nightmares about the extreme flooding in my country. I am worried about these nightmares becoming the lived reality for children in India. And now the heatwaves are coming on top of the flooding. We young people are saying that enough is enough. The adults must do better. And I'm not waiting for you to fix it. Trust me, my efforts have just begun."
Mr. Arouna Kandé, climate refugee and student in sustainable development, said "My family in Senegal didn't do anything to cause the drought in our village or the floods in the city. As this film makes clear, we live with the choices that other people made. But the future is coming, it is mine and I will lead it well. I am studying in university, planting trees, and trying to help my village develop sustainably. Senegal has the creativity and ingenuity to lead the future more fairly. I will be part of that, and I will do better than was done to me."
This is not the first time that the religious leaders have come out in favour of ambitious climate action. In 2021,global religious leaders made a joint appeal ahead of the Glasgow Climate conference held in the UK last year, urging governments to offer solutions to save the planet from "an unprecedented ecological crisis". In recent times, Pope Francis has been a vociferous supporter of urgent climate action as has the Dalai Lama. In 2015, Islamic leaders called for a fossil fuel phase-out. Religious institutions are also putting this into action: In November 2020, 42 multi-faith institutions from 14 countries announced their commitment to divest.
The writer of this article is Dr. Seema Javed, a known Environmentalist, Journalist and Communications Expert