A New draft Of The Decision For The Glasgow Climate Summit
Overnight the UK COP presidency has released a new draft of the decision text for the Glasgow Climate Summit with more concrete language showing the way the deal could shape up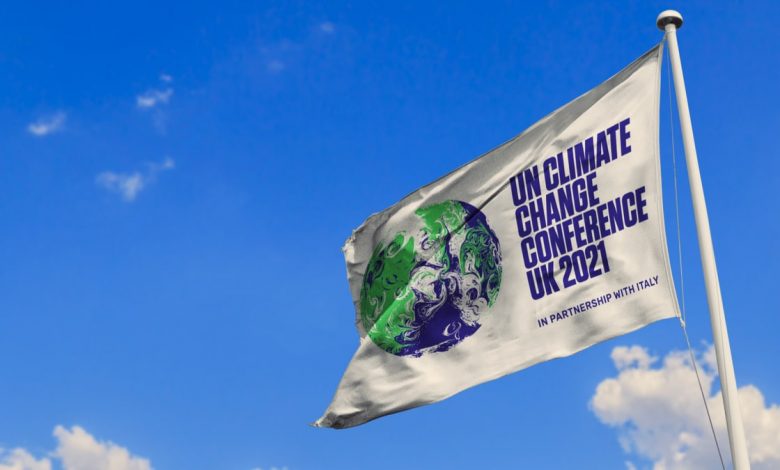 The latest COP26 draft appears significantly more balanced with stronger elements on adaptation, finance and loss & damage. The elements of the text aimed at speeding up action to close the gap towards emissions goals are there – with no radical changes from the previous version and dates still intact. The language on coal has been qualified.But there are some concerns from experts that the texts don't currently go far enough on the key issues of finance, adaptation and loss and damage. For example, there is no specific date for scaling up adaptation finance, though some placeholders remain throughout the text waiting for ministerial consultations.
Pressure to enhance the effectiveness of the existing loss and damage mechanism under the United Nations Framework Convention on Climate Change (UNFCCC) has grown in recent years. This is the result of growing certainty that emissions reductions are inadequate to avoid damages, and international support for adaptation in vulnerable nations also is not being delivered at a scale to allow complete prevention and recovery from climate­ related impacts. Loss and damage received attention and recognition in Article 8 of the Paris Agreement, but there remains no internationally agreed definition of the term. For our purposes we will use the terms to refer to irreversible losses (i.e. loss of human life, species, land to rising seas) and damages of significant economic cost (i.e. destroyed infrastructure) resulting from climate ­related disasters.
Green Climate Fund ( GCF) GCF was established by 194 governments to limit or reduce greenhouse gas (GHG) emissions in developing countries, and to help vulnerable societies adapt to the unavoidable impacts of climate change.GCF is mandated to make an ambitious contribution to the united global response to climate change.
The Adaptation Fund (AF) was created in 2001 under the Kyoto Protocol with the mandate to finance concrete adaptation projects in developing countries that are particularly vulnerable to the adverse impacts of climate change. Since 2019 the Fund has been formally serving the Paris Agreement.Since 2010, the Adaptation Fund has grown into a US$ 1 billion fund and committed about US$ 850 million for adaptation projects in over 100 developing countries.
But the question is: what will countries fight for? At the moment, all the major players seem too focused on working out who they will set up to take the blame for a potentially bad outcome, rather than leaning in and fighting for the best outcome. To make this an outcome that is on any level acceptable to all, the EU and the US – as the richest economies in the High Ambition Coalition – need to get off the sidelines and play their cards in support of vulnerables asks. They need to balance this text by adding more on finance, loss and damage and adaptation. They cannot wait for others to solve this crisis. They will have no one to blame but themselves if this goes wrong. Vulnerable countries – many of whose ministers are leading the most challenging aspects of the talks – are all too aware that this moment will be decisive for the future of their communities and need to have their voices heard, their priorities addressed.
Acknowledging the growing need of developing country parties, in particular due to the increasing impacts of climate change and increased indebtedness as a consequence of the coronavirus pandemic, and calls for greater support to be channelled through grants and other highly concessional forms of finance.
Vulnerable countries at the COP26 climate talks urged stronger commitments on finance to help them adapt to climate change impacts and repair the damage they are suffering, in response to an early draft deal for the Glasgow summit .
Developing countries at the Cop26 climate summit have called for rich nations to come forward with more financial help for vulnerable countries, saying a new draft outcome for the talks is too weak in this regard.
This is in comparison with a well fleshed out – though not perfect – text on mitigation, which includes a recognition that countries need to come back to the table to scale their 2030 climate plans by 2023 to keep 1.5C alive and that they need to align these with detailed long term decarbonisation strategies – deadline 2022. There are also – for the first time – calls for the acceleration of the phase out of coal and fossil fuel subsidies.
There are concerns the text on ambition on emissions won't remain if the provision of finance is not scaled up. The text also set out the scientific case for limiting global temperature rises to 1.5C above pre-industrial levels, and expressed "alarm" that emissions were far higher than the levels needed to stay within safe temperature thresholds.
But poor countries said the text needed more emphasis on climate finance, to help them cut carbon and cope with the impacts of climate breakdown.
The writer of this article is Dr. Seema Javed, a known Environmentalist, Journalist and Communications Expert