Additional Secretary Coal Inaugurates Women Fitness And Health Awareness program At NCL
Shri V.K. Tiwari also visited NCL Mines and appreciated NCL's effort for sustainable mining
Additional. Secretary, Ministry of Coal, Shri V. K. Tiwari, inaugurated the Women fitness and health awareness program 'Pankh Prasar' in Singrauli based Coal India arm Northern Coalfields Limited (NCL) on Sunday.
NCL has commenced a slew of awareness programs and activities dedicated to the mental & physical health of women employees and housewives under the banner 'Pankh Prasar' and inline with the objective of 'Azadi Ka Amrit Mahotsav' on the occasion of upcoming celebration of International Women's Day.
Addressing the gathering during the event Shri V. K. Tiwari gave thrust on the importance of regular exercise and physical activities for a healthy and happy life and called upon to imbibe it in the daily routine.
Shri Tiwari appreciated NCL for organizing "Pankh Prasar'' and other such workforce centric interventions and said that these kinds of programs not only increase the awareness about health but also motivate the employees for better physical and mental well-being.
During the Program, Director (Technical/Operations), NCL Dr. Anindya Sinha, Director (Finance & Personnel), NCL Shri R. N. Dubey, Director (Technical/Projects & Planning), NCL Shri S.S. Sinha, Smt. Vijay Laxmi Tiwari (Ex-IFS), Company JCC Members remain present.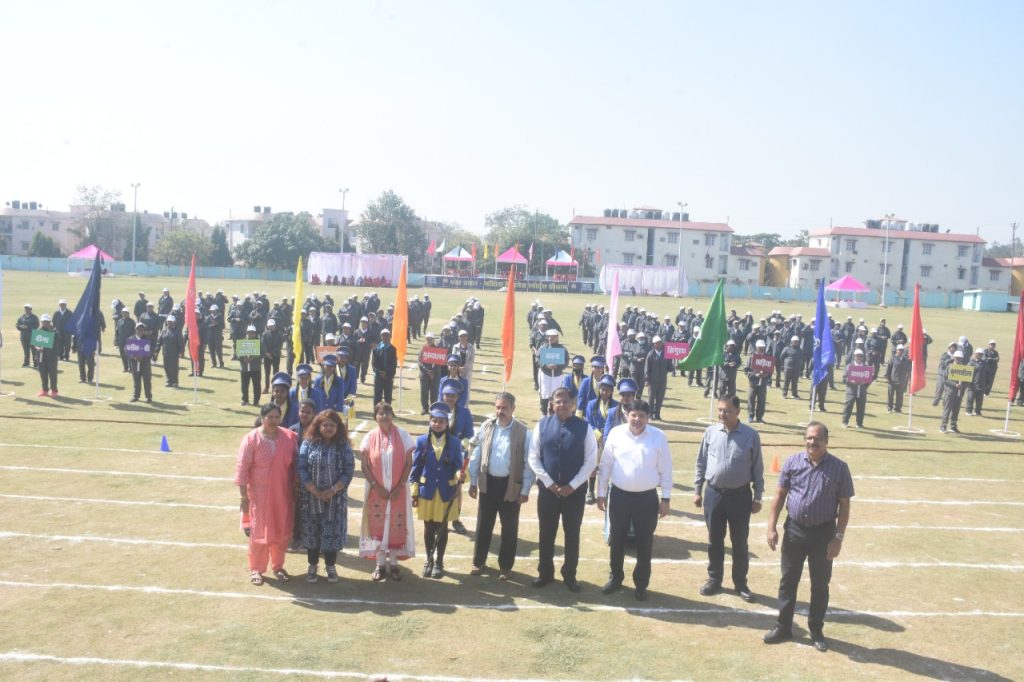 "Pankh Prasar" in NCL aims to inculcate sports spirit and fitness among women employees. This year, the Pankh Prasar is being organized under "Project Umang" under which the company is organizing many programs related to physical and mental health awareness.
The women employees from all projects of NCL are participating in 'Pankh Prasar' with great zeal under which various sports competitions are being conducted.
In two-day visit of Additional Secretary, Ministry of Coal, Shri V.K. Tiwari in NCL, visited Nigahi Mines, inspected the dragline operation. He also went to the Coal Handling Plant (CHP) and witnessed the coal dispatched through the Rapid Loading System from the silo. During the visit, he planted the saplings. He also went to Rose Garden Eco Park and appreciated NCL's effort for sustainable mining.