AITUC Protests Statement Of PMs Economic Advisory Council Member That NPS Is A Reform
Anything against labour force is termed as Reforms by the Procorpoate Economists, slams C. Srikumar, Secretary, AITUC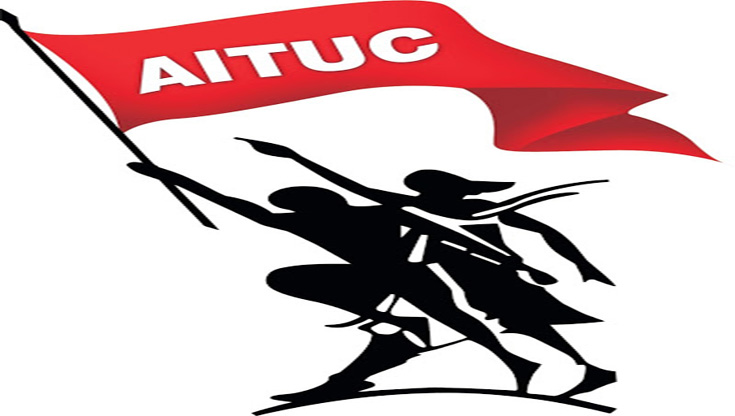 Subsequent to the statement made by Sanjeev Sanyal, Member of the Prime Ministers Economy Council, against withdrawal of NPS, Trade Unions have started protesting his statement as anti-labour and pro-corporate.
C.Srikumar the General Secretary of AIDEF and National Secretary, AITUC, stated that those who are advocating for continuing NPS are the beneficiaries of the Old Pension Scheme. They fail to understood that the NPS employees after contributing 10% of their wages every month through out their service are getting a paltry Pension of Rs 2000 to Rs.5000. How can any one survive with this amount in the uncontrollable price rise of essential commodities. Anything anti-labour and pro-corporate is being shamelessly called as reforms, slammed C. Srikumar.
The following statement was issued to the press by Amarjeet Kaur, General Secretary, AITUC on 27.12.2022
The AITUC protests the statement of Economic Advisory Council to Prime Minter (EAC-PM) member Shri Sanjeev Sanyal against revival of Old Pension Scheme (OPS). The EAC uses the word "Reform" for any policy that puts the burden of running the economy on the shoulders of the toiling people. The 4 Labour Codes, the Fixed Term Employment, rejection of demand for rising of EPS-95 minimum pension, are all these so called reforms. On the other hand these so called reforms are reducing the tax liability of Corporates, decriminalizing various laws for "ease of doing business". AITUC demands that ALL the pension schemes be entirely funded by the Central Government by raising corporate taxes, income tax, restoring wealth tax, succession tax etc.