All-India Inter-Steel (Steel Plant Sports Board-SPSB) Volleyball Championship Begins At RINL
The finals will be played on 29th September, 2023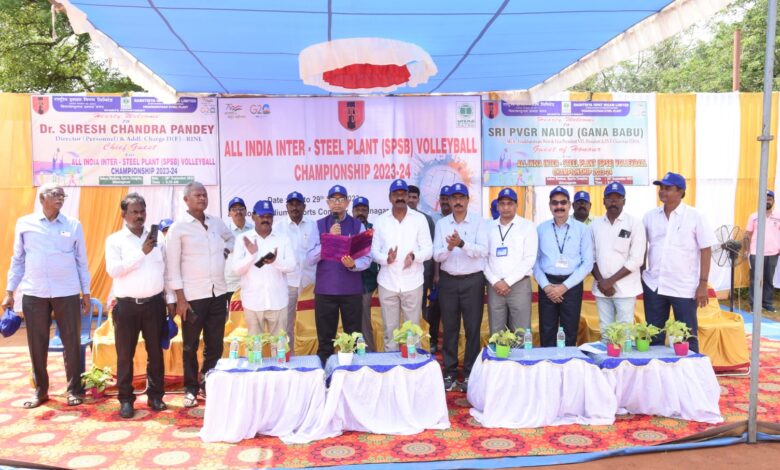 All-India Inter-Steel (steel plant sports board-SPSB) Volleyball championship was inaugurated by Dr SC Pandey, Director (personnel) and additional charge Director (Finance) RINL in the august presence of renowned Volleyball player, Vice-President, Volleyball federation of India and MLA-West, Visakhapatnam Sri PVGR Naidu at Indoor stadium, Sports complex, Ukku of Visakhapatnam steel plant-RINL
The All-India Inter-Steel (steel plant sports board-SPSB) Volleyball championship is being organised by RINL.
Addressing the sportsmen, the chief guest Dr SC Pandey explained the importance of playing a sport and how it helps in developing various skills and how sport teaches to succeed in various facets of life.
Guest of honour Shri PGVR Nayudu (Gana Babu), MLA Vizag-West, in his message mentioned about his past experiences and role of RINL in his success in sports. Shri Ganababu lauded RINL management in conducting regular camps thereby promoting more promising talent from Visakhapatnam.
Dr K.H.Prakash CGM ( Medical & Health Services) and head of the department-Sports, RINL welcomed all the guests, teams, Coaches, Officials and thanked them for participating in a large number.
In the inaugural match today, RINL-Visakhapatnam steel plant team beat the Rourkela Steel Plant team in straight sets 25-13, 25-14.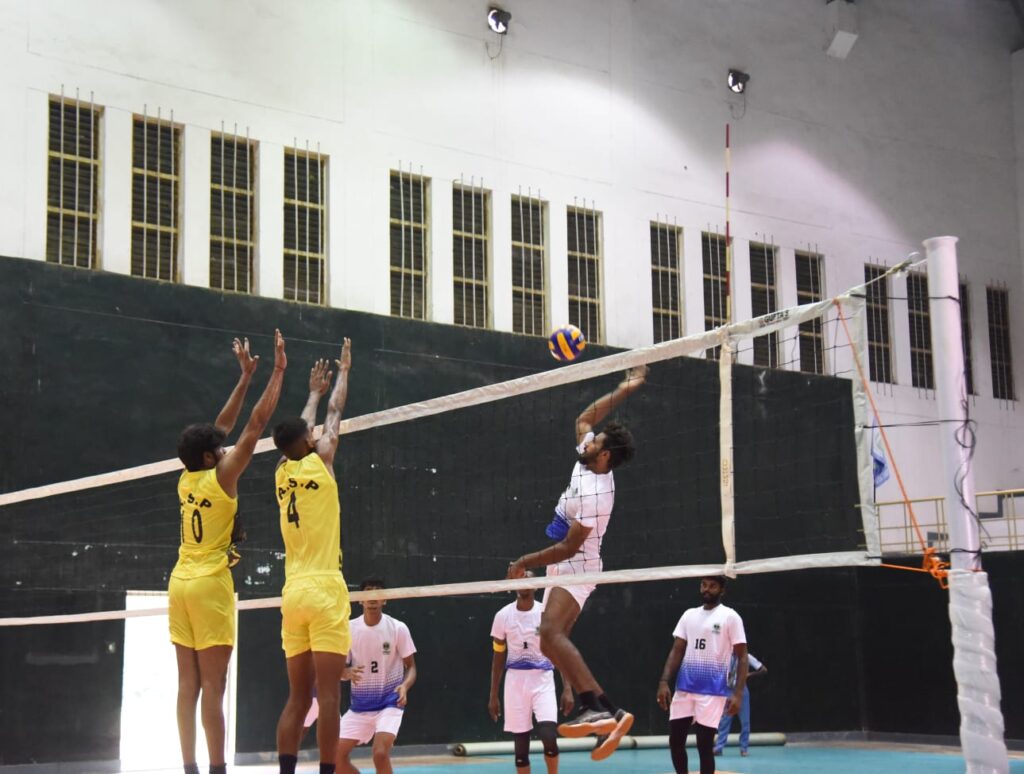 120 sportsmen from 10 teams of RINL,Tata steel, JSW Steel, Rourkela steel plant, Bokaro Steel limited, Bhilai steel plant, 24 coaches and managers and 10 officials are participating in the All India Inter-Steel (steel plant sports board-SPSB) Volleyball championship. In all 23 matches will be played in the league in 2 pools (A-B).
The finals will be played on 29th September, 2023.
The tournament is being coordinated by the Sports department of RINL-Visakhapatnam steel plant.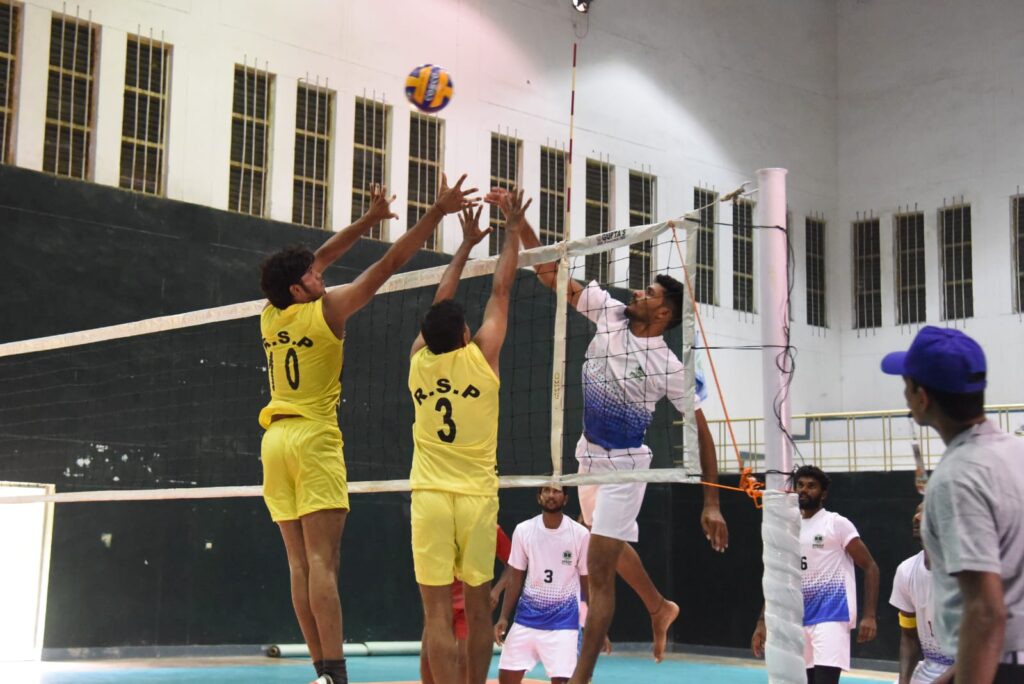 Chief general managers, senior officials of RINL, Representatives of various trade unions, Steel executive's association, various associations, Women in Public sector (WIPS) and a large number of sportsmen participated in the inaugural ceremony.