An Open Letter To Prime Minister Modi – Your Personal Intervention Need Of The Hour To Solve Farmers Issue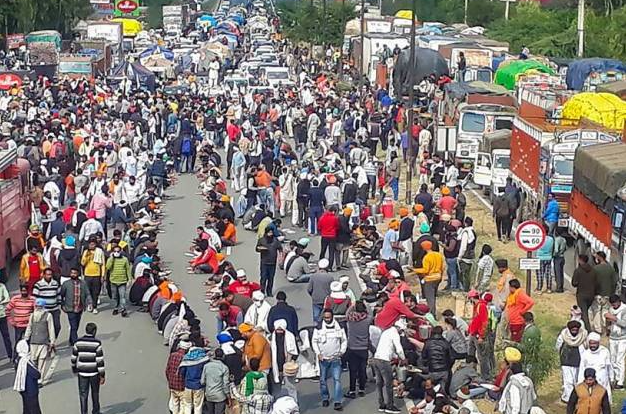 Dear Sir,
India voted for you in 2014 and again in 2019. The vote was for you and in your name. People voted only for Modi and certainly not for the BJP. In the recently concluded elections of Bihar, the people of the state voted for the BJP only on your name. This is the right and opportune time for you to come on the forefront and have a heart to heart with farmers and their leaders as the second line of the government has not been able to make headway as talks have failed.
With all due respect to Agriculture Minister Narendra Singh Tomar and Minister for Commerce, Industry and Railways Piyush Goyal, they have not been able to convince leaders of various farmer organisations with their proposal to set up a small expert committee to examine the three controversial laws.
The impasse on the ground continues, with thousands of farmers, mostly from Punjab, Haryana and Uttar Pradesh, camping on the borders of Delhi, blocking the main entrances to the capital for the seventh consecutive day. Farmers from Uttar Pradesh are waiting at the Noida Border to enter Delhi to join the agitation. Farmers from Madhya Pradesh are also in a mood to join the agitation in Delhi. Traffic movement has been crippled and it is taking hours and hours for commuters to reach their place of work or home.
Several eminent sports persons including Padma Shri and Arjuna awardee wrestler Kartar Singh, Arjuna awardee basketball player Sajjan Singh Cheema and Arjuna awardee hockey player Rajbir Kaur, are talking of returning awards. They say that they will proceed to Delhi on December 5 and will place their awards outside the Rashtrapati Bhawan. Student organisations are also coming out in support of the protesting farmers.
Several political parties which were mum till a few days back, have got a new job in hand which is to add fuel to fire to play their own politics.
To sum it up, the situation on the ground is quite tense. And the need of the hour is the intervention in this matter of the tallest leader of the country, that is you Modi ji, to take the initiative, have a "Chai Par Charcha" with the delegation of farmer leaders to soothe the nerve of the farmers of the country.
Best Regards,
Vivek Avasthi,
Editor-in-Chief,
www.indianpsu.com