From Dejection To Jubilation: An Overwhelming Journey Of A Kandh Girl
Today, this student attributes her allegiance and deep reverence to the Hon'ble Founder of KISS, Bhubaneswar, Dr Achyuta Samanta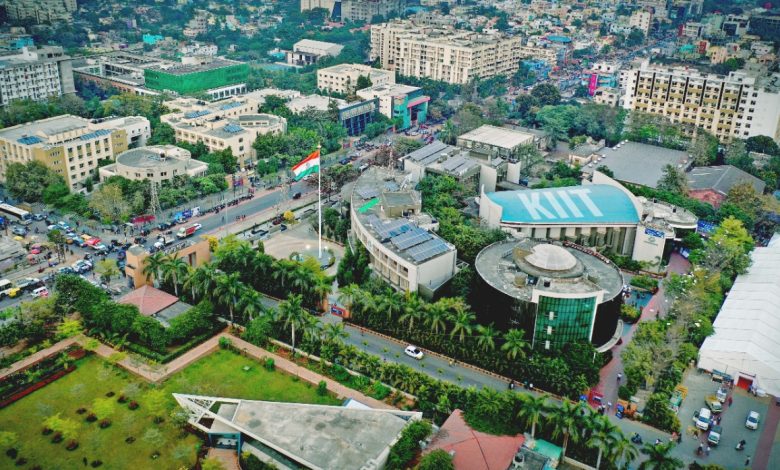 Koraput District, the Nature's paradise famed for its rolling mountains, undulating meadows, roaring and enchanting waterfalls and terraced valleys where hot summer never aspires to unbundle its fury, monsoon often becomes idle, endless marvels of winter landscape and green canvass on the mountain meadows with sparkling leaves in moonlit night are the unique beauties which never fades from memory who ever had an opportunity to witness the beauties of the district. In this picturesque district, was residing one tribal girl Reshma Kulisika of Khajuripada village under Dasamntapur Block with his father Chandal Kulisika and Mother Satma Kulisika and 5 other sisters and one brother.
Kandhtribals inhabiting the district thrive on agriculture and allied activities as their mainstay of livelihood. The parents toil hard as daily wage labourer for earthen work or as farm labourers to earn their livelihood. Although Chandal is illiterate, he cherished a desire to educate all his children in good schools but was deterred by economic adversities. "When he is unable to earn enough to make both ends meet, how can he realise his dream of providing good education to his siblings ", thought his father Handel.
While nourishing the hope for good education for children despite the stark poverty, Chandel was exploring all possible options and avenues of education for siblings. Ultimately fate smiled on him and he came across one gentleman who apprised him about the worldclass education facility at KISS, Bhubaneswar at absolutely free of cost. This sounded unbelievable to Chandel but hoping against hope he mustered courage and made up his mind to send his children to KISS, Bhubaneswar..
The dilapidated thatched house accommodates 7 tribal siblings and parents are subject to flash flooding during rainy season and manage the distress during summer. In this hopeless condition, the dream of educating the children appears to be farfetched. Chandel begged from door to door for financial help for reaching Bhubaneswar, but all his efforts yielded no result. Ultimately one of his relatives who happens to be distant brother of Reshma rendered financial support for admission of Reshma at KISS, Bhubaneswar.Finally Reshma stepped into KISS, Bhubaneswar in 2013 in Class one.The student centric pedagogy and ambience and holistic educational model was followed by Reshma and gradually she became oriented to campus regulations and practices.She excelled and secured first position in each class and also excelled in extracurricular activities .She also showed her craving for Tailoring, stitching and artistic flair where she showed outstanding performance.
Reshma owed to her mentors, teachers, trainers and all stakeholders for her all round personality development and excellence in academics. She attributes her allegiance and deep reverence to Hon'ble Founder Dr Achyuta Samanta for his blessings and support to indigenous children in general and herself in particular. She is deeply indebted to the Founder for student friendly ambience which significantly contributed her empowerment and realising her dreams. Reshma nurtures dream to become Doctor and plans to serve her own community in a dedicated manner.Her passion for art and craft where she also performed well would definitely give succour in shaping her own dreams in future.