Atmanirbhar Bharat is about manufacturing, creating job, not a slogan in isolation: S. Jaishankar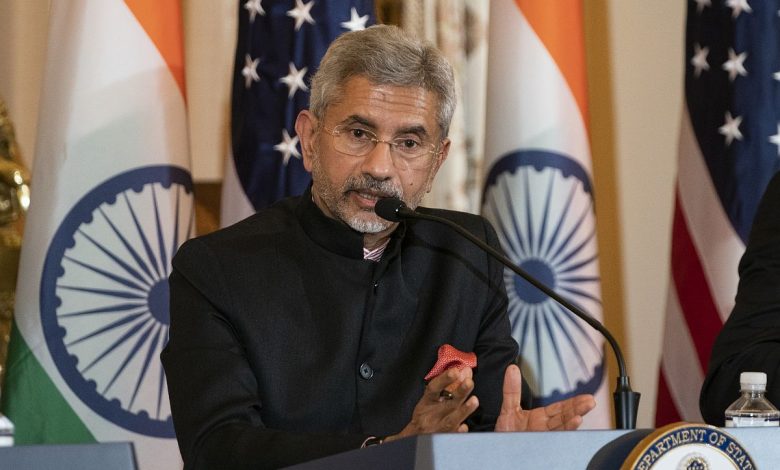 Dr Subrahmanyam Jaishankar, External Affairs Minister, Govt of India today reiterated that Atmanirbhar Bharat is all about manufacturing for the world, it is about creating jobs. "It is also about making ourselves a more capable player as compared to the rest of the world. India needs to have an employment-centred economy."
Addressing the industry during a Fireside chat with Mr Uday Shankar, Senior Vice President, FICCI during the launch of FICCI-SAM report  'India-Japan: Time to Seize New Opportunities', Dr Jaishankar said, "It is not a slogan in isolation. The Atmanirbhar Bharat program has been accompanied by initiatives making it easier to do business, making it more attractive for investments to come in. I would urge people to look at it very objectively."
He further said that it is very important to understand the concept of Atmanirbhar Bharat. The pioneer of Atmanirbharta or self-reliance is Japan.
Highlighting the impact of COVID-19 on the economy, Dr Jaishankar said that post-COVID, India will be a more worthwhile and ambitious place to do business. "Today, recovery and resilience are the two key words on which everybody in the world is focused," he added.
He also stated that COVID-19 has expanded our focus on the national security as well as in terms of economic security. "Expectation of an average Indian has increased from healthcare system in India," said Dr Jaishankar.
Emphasizing on the strong India-Japan economic relations, Dr Jaishankar said that strategic autonomy is a new horizon which is opening up as an area of cooperation between the two countries. "Japan is among the trusted partners for India and a great source of inspiration. As we both look at the world with radically different world order, we are the two countries whose shared values make us the natural partners," he said.
Elaborating on the future business opportunities, Dr Jaishankar said that government is likely to announce more measures which will help in attracting more investments. "We truly have a strategic relationship which has acquired many more facets. Defence and security relationship are new aspects, but it has progressed very well. Two new areas where we are expanding include economic relationship in Far East and Pacific," he added.
Dr Jaishankar also urged both Indian and Japanese companies to explore more opportunities. He also advised the Japanese companies to understand the vision of Atmanirbhar Bharat which is self-reliance. "Japanese investors can't wait for a perfect investment environment to come in," he said.
Mr Toshihide Ando, Charge De Affairs, Embassy of Japan said that there has never been a better time to seize the opportunities that exist between India and japan. It is important to create robust supply chains to meet the global demand. He further said that both the countries have a strong socio-economic relationship and together they can solve a lot of global challenges.
Dr Sangita Reddy, President, FICCI said that India and Japan share a great relationship which is based on mutual trust, shared values of democracy, respect for the rule of law combined with the convergence of political, economic and strategic interests.
"India's recent signing of the 'Acquisition and Cross Servicing Agreement' with Japan is a watershed moment in our relationship and will be instrumental to our shared vision of a free and open Indo Pacific region," added Dr Reddy.