AU Bank Delivers Impressive Overall Performance
PAT grows 32% YoY, Core PPOP grows 28% YoY, Deposits grow 48% YoY, CASA ratio improved further to 39%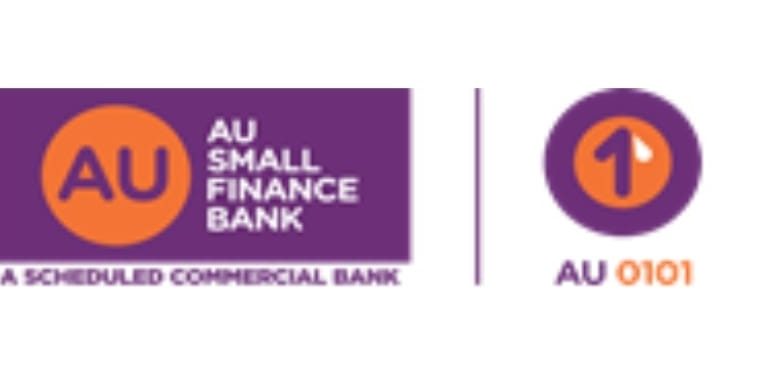 The Board of Directors of AU Small Finance Bank Limited at its meeting held today, approved the financial results for the quarter ended June 30, 2022.
Executive Summary
Deposits grew 48% YoY to ₹ 54,631 Crore from ₹ 37,014 Crore, with further improvement in CASA ratio to 39% compared to 26% a year ago. In Q1'FY23, fund-based disbursements were up 345% YoY at ₹ 8,445 Crore as compared to ₹ 1,897 Crore in the same quarter of the previous year which had a low base due to Covid 2.0. Non-fund disbursements for Q1'FY23 were up 5x at ₹ 481 Crore as compared to ₹ 79 Crore in the same quarter of the previous year because of Covid 2.0.
The Bank witnessed a growth of 37% YoY in its AUM to ₹50,161 Crore from ₹ 36,635 Crore. This was coupled with consistent collection efficiency of 105% for the quarter, resulting in sustained improvement in asset quality ratios. Bank maintains a strong position in Digital services with properties like AU 0101, Video Banking, Credit cards, UPI QR etc. all of which continue to see strong momentum.
Financial Highlights
Q1'FY23 highlights
Business
Bank's total balance sheet grow by 38% YoY to ₹ 71,041 Crore
Deposits grow by 48% YoY to ₹ 54,631 Cr; CASA at 39% as against 26% as on 30-Jun'21
Cost of Funds stable QoQ and declined by 57 bps YoY to 5.7%
Loan AUM grew by 37% YoY to ₹ 50,161 Cr; CD ratio at 89%
90% of loan book is retail in nature and 94% is Secured
Profitability
Total income stood at ₹ 1,979 Crore, up 26% YoY; NII at ₹ 976 Crore, up 35% YoY
Net profit stood at ₹ 268 Cr for Q1'FY23, up 32% YoY
ROA stood at 1.5% and ROE at 14.0% even as we invest significantly in people, digital, branding, products and distribution to build a future ready bank
Net Interest Margin (NIM) at 5.9%
Incremental spreads remained stable at 6.9% as the increase in disbursement yields offset the increase in incremental borrowing cost
Asset quality
Bank's Asset quality improved significantly on YoY basis with GNPA at 1.96% vs 4.31% as on 30-Jun'21
Net NPA stood at 0.56% of net advances as against 2.26% as on 30-Jun'21
Provision coverage ratio at 72% against 49% as on 30-Jun'21; Including technical write-offs, the PCR was at 74%
Collection efficiency averaged 105% for Q1'FY23
Apart from provision of ₹ 654 Crore against GNPA pool, Bank has, additionally, maintained following provision buffer
Provision against restructured book at ₹ 170 Crore (16% of restructured book)
Contingency provision of ₹ 144 Crore (0.30% of advances)
Floating provision of ₹ 41 Crore (0.08% of advances)
Standard provisions of ₹ 147 Crore (0.30% of advances)
Capital Adequacy
Bank remains well capitalized with Total CRAR at 19.4% against minimum requirement 15%; adding the interim profits, CRAR would be 20.0%
Tier-I capital ratio of 18.4% against minimum requirement 7.5%; adding the interim profits, Tier-I capital adequacy would be 19.1%
Digital and Payment business
The Bank's digital properties like AU 0101, Video Banking, Credit cards, UPI QR etc. continue to see strong momentum
During the quarter the Bank has issued 80k+ credit cards and installed 1.7 Lac+ QR codes
In all, we have 2.4 Lac+ credit cards outstanding of which over 42% of the customers are first time credit card users in more than 150+ districts of the country
1.5 Lac+ Savings Account opened digitally via Video Banking since launch earlier this year and total relationship value of these accounts now at ₹ 700+ Cr
Other key updates
The Bank has expanded its presence to 34 new touchpoints and its physical network is now spread across 953 touchpoints as on June 30, 2022 across 20 states and 2 UTs
CRISIL Ratings has upgraded the long-term rating of the Bank to 'CRISIL AA/Stable' from 'CRISIL AA-/Positive'. The rating on Short-term Instruments (Certificate of Deposits) of the Bank has been reaffirmed at CRISIL A1+
AU Bank received "Golden Peacock Award" for CSR
AU Bank won as 'Best Small Finance Bank' at the MSME Banking Excellence Awards 2021 by CIMSME
AU Bank was recognized at the Retail Banker International Asia Trailblazer Awards 2022 by:
Excellence in Employee Engagement
Best Fintech Partnership
AU Bank is rated as "Technology Innovator of the Year" at 3rd BFSI Technology Excellence Awards 2022.
PFRDA awarded AU bank with:
APY Annual Award
Recognized Game Changers
Leadership Capital Award 3.0
Badlaav Humse Hai – an integrated marketing communications campaign – to highlight the innovation-centricity of the Bank has gained viewership and is helping to establish the Brand identity of the Bank
Commenting on the performance, Mr. Sanjay Agarwal, MD & CEO, AU Small Finance Bank said, "I am very happy with the progress we have made as a Bank in the last 21 quarters despite working in an unusually challenging environment. Our business model is becoming increasingly sustainable with each passing quarter driven by our retail-focused branch banking franchise, well positioned asset verticals with consistently resilient asset quality, traction in our digital initiatives, and continued focus on high governance standards. I really want to thank our customers for servicing their obligations as their businesses normalized after the pandemic and wish them success in their endeavors.
Q1FY23 was one of the best Q1 for us in the last several years as we saw healthy performance across key parameters – improvement in CASA ratio and retail deposits mix, reduction in our GNPA ratio supported by collections remaining north of 100%, growth in each of the asset business, stable spreads and asset quality, and overall healthy profitability. We are expanding our distribution and continue to invest in digital initiatives, branding and distribution to capture the significant opportunities available to us and be future ready. We made our debut in north-east this quarter and have been getting good acceptance in the newer markets of South India and East India.
The macro-economic environment and geo-political challenges have kept inflation levels elevated and interest rates are hardening. While these impact costs, our endeavor remains on maintaining our return ratios. With good monsoon and expected support from festive season in second half of the year, we remain cautiously optimistic for the year as a whole".