AU Bank Delivers Strongest Quarterly Performance Since Onset Of Pandemic As Economy Opens Up
GNPA ratio declines by 115 bps QoQ, Deposit grows 45% YoY, Assets grows 21% YoY and Profit after Tax (PAT) for the quarter grows 42% YoY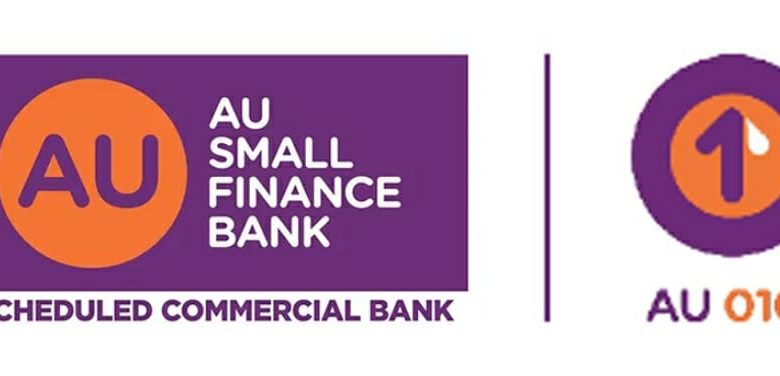 The Board of Directors of AU Small Finance Bank Limited at its meeting held today, approved the financial results for the quarter ended September 30, 2021
Key Highlights for Q2'FY22/H1'FY22:
Financial Performance
Net profit grows by 42% YoY (excluding gains in Q2'FY21 from stake sale in Aavas) to ₹279 Crore
For Q2'FY22 / H1'FY22, ROA stood at 2.1%/1.8% and ROE at 16.8%/14.8% even as we are investing significantly in products and people to build a future ready bank
Cost of funds declined by 89 bps YoY to 6.2%
Net Interest Margin (NIM) at 6% for H1'FY22 – an YoY expansion of 72bps
Deposits continue to scale with customer profile becoming more granular
Total deposits grew by 45% YoY to ₹39,034 Crore of which ₹26,123 Crore are term deposits
CASA ratio grows to 30.3% as on 30-Sep'21 versus 19.8% as on 30-Sep'20
Total Loan AUM rises 24% YoY to reach ₹38,011 Crore
Disbursements grew by 57% YOY to ₹5,135 Crore in Q2'FY22 as operating environment and economic activity improved significantly
Asset quality improved significantly with GNPA at 3.2% and Net NPA at 1.7%
Collection efficiency at 109% for the month of Sept'21 and for Q2'FY22
Bank has created additional contingency provision of ₹110 Crore, by utilizing the entire provision released due to GNPA reduction, towards further building up of buffer provisions to further strengthen the balance sheet
Bank has done ₹80 Crore of Covid related standard restructuring in Q2 and as on 30th September'21 Bank had total standard Restructured book of ₹1,302 Crore which is 3.6% of gross advances
The Bank now carries total contingency provision of ₹ 362 Crore. Excluding the contingency provision of ₹ 62 Crore against restructured assets, contingency provisions stood at ₹ 300 Crore which is 0.84% of Net Advances
Bank remains well capitalized with a strong Tier-I capital ratio of 20.5% and total CRAR of 22% (sufficiently above minimum requirement of 7.5% and 15% respectively)
Bank's average LCR was ~151% for Q2'FY22 (against regulatory requirement of 100%)
Digital Highlights
Since the launch of AU 0101 and brand campaign, we have seen strong traction in user registration, engagement and usage.
Video Banking experience has been quite encouraging in terms of enhancing reach, acquisition and engagement; 32% Savings Account opened digitally through AU 0101 in the month of Sep'21.
Becoming the first SFB in India to launch its own range of credit cards, AU Bank has issued 49,000+ credit cards till Q2'FY22. Of the total credit card issued, over 55% of customers are first time users in more than 150 districts of the country since launch.
UPI QR (over 2lac QR codes installed) helping in rapidly scaling up merchant acquisitions and stickiness, as well as opening up opportunities for analytics-based lending; First Bank to launch QR soundbox
Key business updates for the quarter:
Promising to bring about a radical shift in banking practices, AU Bank launched the 'BADLAAV HUMSE HAI' campaign that brings forth AU as a changemaker in the Indian banking sector. With this, the Bank continues to amplify its message of challenging the status quo and augment its reach across India's major cities and towns.
With its network spread across 811 touchpoints as on 30th September 2021, the Bank has expanded its presence to 53 new touchpoints in the form of Asset Centres, Bank Branches, Bank Outlet (BO) and Smart BC.
During the quarter, the Bank also signed a Memorandum of Understanding (MoU) with National Bank for Agriculture & Rural Development (NABARD) to boost rural developmental initiatives in the state of Rajasthan.
As per RBI circular on auditor rotation, the Bank has appointed two reputed audit firms, M/s Deloitte Haskins & Sell and M/s G.M. Kapadia & Co., for a period of 3 (three) years starting from FY22.
Commenting on the performance, Mr. Sanjay Agarwal, MD & CEO, AU Small Finance Bank said, "Q2FY22 was a remarkable quarter across most parameters with significant improvement visible in the operating environment, borrower connect and cashflows, and overall confidence in the system. These factors along with the secured nature of our loan book leading to significant asset quality improvement in the quarter, accompanied with improvement across all other key parameters. Overall, I feel proud of our Bank's performance not just in this quarter but throughout the last 6 quarters since the start of the pandemic wherein we have strengthened our management team and balance sheet, significantly improved granularity of our deposit base, delivered a resilient asset quality performance, ramped up our digital properties with the launch of our super app AU 0101, QR codes and credit card offerings, and launched our brand campaign. Our confidence in our borrower base, power of the banking platform, and our own business model of small-ticket secure lending has been reinforced and we believe we have emerged stronger and better from the recent episodes. Given our strong business model, increasing granularity of deposits, and growing reach, I feel we are well positioned to take advantage of the significant opportunities in the segments we are present in, and we remain optimistic with a cautious approach"