Bank Unions Write To FM For Sanction of Family Pension Without Ceiling And Enhanced Contribution To NPS By The Bank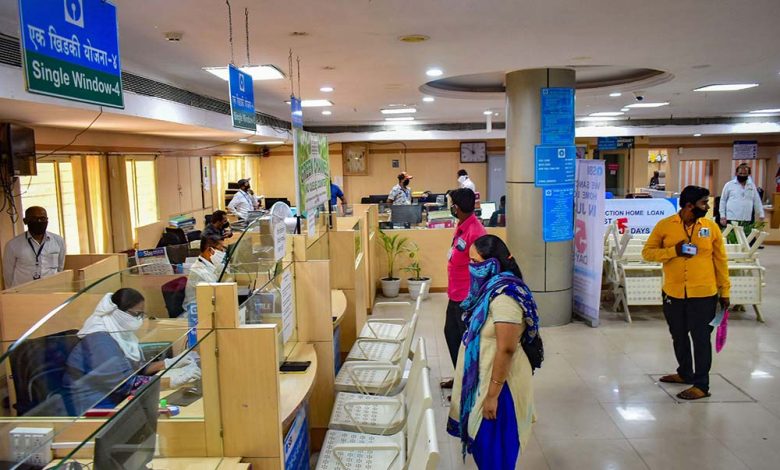 Four major bank unions. the All India Bank Officers' Confederation (AIBOC), All India Bank Officers' Association (AIBOA), Indian National Bank Officers' Congress (INBOC) and National Organization of Bank Officers  (NOBO) have written to Finance Minister Nirmala Sitharaman urding her for sanction of family pension without ceiling and enhanced contributioin to NPS by the bank. The letter written by the unions is given below for the benefit of the viewers of www.indianpsu.com –
Smt Nirmala Sitharaman ji
Hon'ble Minister of Finance and Corporate Affairs
Government of India
New Delhi
Respected Madam,
SANCTION OF FAMILY PENSION WITHOUT ANY CEILING &
ENHANCED CONTRIBUTION TO NPS BY THE BANK
We draw your kind attention to the above issues, which are pending for sanction at the Government level. The case in gist is presented hereunder for your kind perusal and necessary sanction.
A. ENHANCEMENT OF FAMILY PENSION:
There is a subsisting agreement dated 29th October 1993 at Industry level arrived at between Indian Banks' Association (IBA) and the negotiating unions for introduction of Pension with effect from 01.01.1986. The same was notified in the Gazette in September 1995 by Government of India. It is pertinent to mention here that there has not been any revision of family pension till date which is abysmally low ever since the agreement was signed.
2. In the recently concluded understandings by the four officers' and four workmen organisations with IBA on 11th November 2020, it has been agreed upon that family pension shall be payable at the uniform rate of 30% of the Pay of the deceased employee and there shall be no monetary ceiling on Family Pension. The same will be applicable to SBI also.
3. We understand that necessary recommendation in this regard from IBA was received by the respective department of the Government on 25.01.2021 and the same is under active consideration of the Government. The unstarred question raised by an elected representative in the Rajya Sabha and the reply thereof is also enclosed for your ready reference.
4. Madam, more than four months have since elapsed and the entire fraternity is anxiously awaiting the formal declaration and clearance of the enhanced family pension. We, therefore, urge upon your good office to accord sanction for the enhancement of family pension at the earliest. Your logical sanction will ameliorate the living standards of those families who solely live on paltry family pension.
B. NEW PENSION SCHEME – CONTRIBUTION BY THE EMPLOYER – ENHANCEMENT FROM 10% TO 14%
The New Pension Scheme was introduced in the Banking Industry with effect from 01.04.2010 and in SBI with effect from 01.08.2010. As per the scheme, the employer contributes @10% of Basic Pay + Dearness Allowance. Incidentally, for Central Government employees, the employer's contribution rate has been enhanced to 14% w.e.f 01.04.2019.
2. In the recently concluded industry level understandings with the IBA and the negotiating unions/associations, it was agreed upon that employers' contribution will be enhanced to 14% with effect from 11.11.2020 and the necessary approval of which is awaited from the Government. In view of the foregoing, we would request your good office to kindly accord sanction for both the aforesaid issues at the earliest.