Bharat Biotech Welcomes Gesture Of Prime Minister Narendra Modi In Taking First Dose Of Covid-19 Vaccine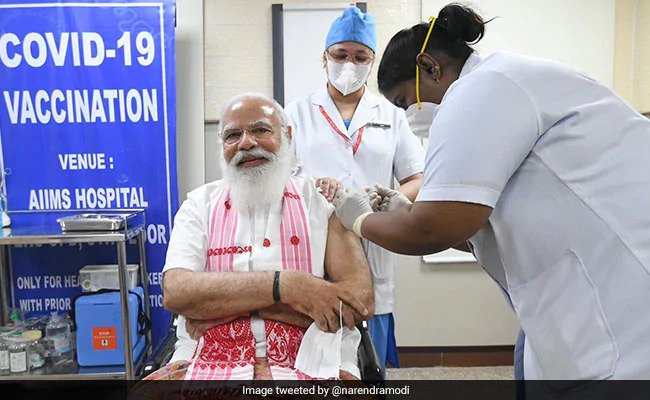 Bharat Biotech International Limited (BBIL), India's leading vaccines and bio-therapeutics manufacturer, has welcomed the gesture of Prime Minister Narendra Modi for taking the first dose of Covid-19 vaccine himself.
Said Dr. Krishna Ella, Chairman & Managing Director, Bharat Biotech International Limited: "We thank the Prime Minister .Narendra Modi for taking the first dose of COVID-19 vaccine himself and are deeply appreciative of the gesture. This has set a powerful example for all Indians to follow, which will go a long way in reducing vaccine hesitancy and building confidence in immunization against the ongoing pandemic. We express our sincere gratitude to the Hon'ble Prime Minister for reposing his trust in the indigenously developed COVID-19 vaccine, COVAXIN®. We urge all fellow citizens to not hesitate from taking part in the Covid-19 immunization program so that the country can bring an end to this public health crisis".
BBV152 (COVAXIN®) contains a whole virion inactivated SARS-CoV-2 vaccine, which is produced in Vero cells. The vaccine is stable at +2°C to +8°C (refrigerated) and is shipped in a ready-to-use liquid formulation that permits distribution using existing vaccine supply chain channels.