BHEL, Andrew Yule, MECON, Balmer Lawrie, Hindustan Copper Next In Line For Stake Sale : Are We Not Selling Family Silver?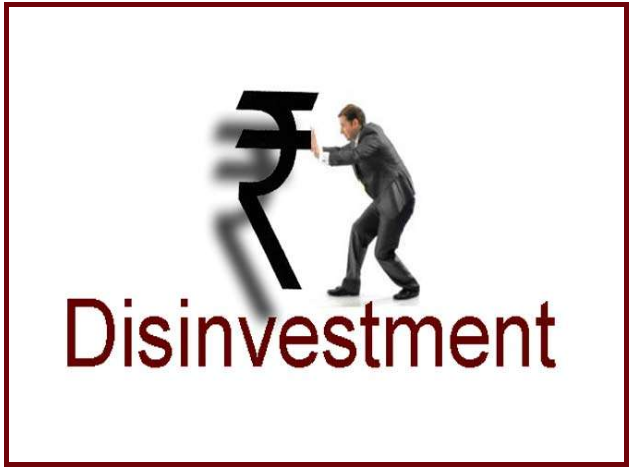 Strategic sale of Bharat Petroleum Corporation Limited (BPCL) and a few others is not the end of the road in this regard. Bharat Heavy Electricals Limited (BHEL), Andrew Yule, MECON, Balmer Lawrie, Hindustan Copper are next in the line for stake sale, highly placed sources told www,indianpsu.com
Rashtriya Ispat Nigam Limited (RINL) popularly known Vizag Steel Plant (VSP), the pride of Andhra Pradesh, has already stirred the hornet's nest, speaking politically.
Andhra Pradesh Chief Minister Jagan Mohan Reddy has written a letter to Prime Minister Narendera Modi urging him to stop the 100% strategic disinvestment of Rashtriya Ispat Nigam Limited (RINL) popularly known as Vizag Steel Plant (VSP) in Andhra Pradesh.
The letter, apart from other things, mentions that this Steel Plant stands as a testimony to the will of Telugu people and it is continued as an icon of Telugu achievement in our collective psyche till date. The Government of Andhra Pradesh is ready to work with the Ministry of Steel to protect the jewel of Andhra Pradesh. He has assured the PM that Andhra Pradesh Government will closely work with the Government of India and together revive the plant for unlocking greater value to the society and in particular to the people of Andhra Pradesh.
One MLA has tendered his resignation from the State Assembly, Member of Parliament from Vishakhapatman, M.V.V. Satyanarayana of the YSRCP has offered to resign over the privatisation of RINL and P.V. Madhav, MLC and A.P. Legislative Council BJP Floor Leader has made a fervent appeal to the Finance Minister, Nirmala Sitharaman, saying VSP/RINL has contributed about Rs. 43,099 crs to Central Govt and Rs. 8,565 Crs to State Govt exchequers till 2020, and with little support VSP/RINL and Steel giant as a whole shall be a Really Golden Goose for GoI. Senior intellectuals and Technocrats after detailed analysis are of the opinion that selling VSP/RINL at this stage is like proverbial saying "Killing the Golden Goose".
In Lok Sabha on Monday, to an unstarred question from BJP Member of Parliament, Rajesh Verma who asked whether the Government plans to disinvest in steel sector and if so, the details thereof, Minister for Steel, Dharmendra Pradhan replied that the Government has approved the disinvestment of Nagamar Steel Plant of NMDC Limited, three units of Steel Authority of India Limited, Rashtriya Ispat Nigam Limited and Ferro Scrap Nigam Limited.
Harish Kumar, President of Federation of BHEL Executive Association (FOBEA) told www.indianpsu.com "BHEL is.Government of India's leading organisation serving the strategic sectors like Power, Defence and Railways. It is responsible for installation of more than 50% of India's Power plant installations. Thus it is an organisation of strategic importance.Being a PSU, it places checks and balances to curb the power plant installation costs with 5 crore per MW. If BHEL gets privatised, the cost per MW will heftily increase. Further the private purchaser will mint money by selling the O&M spares of power plants eventually resulting in higher energy cost putting pressure on indian consumers. BHEL has immensely contributed toward ancillary developments for power plant component manufacturing and have developed thousands of vendors along it's journey.It has provided huge employment opportunities to engineering graduates and other technically qualified manpower".
BHEL has a developed land bank of 16000 plus acres, which is not factored in its net worth and which can be utilized by opening new development avenues and considering these factors, Federation of BHEL Executive Association (FOBEA) is of firm view to keep BHEL as a strategic company of GOI and should not be offered for disinvestment, said Harish Kumar.
BHEL is also predominantly present in India's Nuclear Sector, the essence to keep it in the strategic sector gets further emphasised, added Harish Kumar.
Senior financial journalist Alok Joshi, when asked by www.indianpsu.com about his views on the strategic stake sale of Public Sector Undertakings (PSUs) said " While I'm all for disinvestment. But the way the government is eyeing to disinvest even strategic sector companies is a high risk move. Besides, there has to be a clearly laid out plan on how and where the disinvestment proceeds are to be invested or deployed. This money needs to be used for creating now assets or fueling growth to a new level. If this money goes into servicing old debts or disbursing largesse then it is definitely 'selling family silver".
This is not the end of the road for disinvestment of the public sector undertakings. Minister for State for Defence, Sripad Nail in a written reply to a question in the Upper House on Monday said "Defence Public Sector Undertakings (DPSUs) set for disinvestment are BEML, Garden Reach Shipyards and Engineers Limited (GRSE) and Mishra Dhatu Nigam Limited (MIDHANI)". Sources within the government say that soon time will come when the government would be left with just two dozen PSUs and the rest are in line for strategic disinvestment.