BJP National President J.P. Nadda And Uttarakhand CM Dhami At Mass Dialogue Program In Rudrapur
J.P. Nadda said that Bangla society has always been at the forefront in every field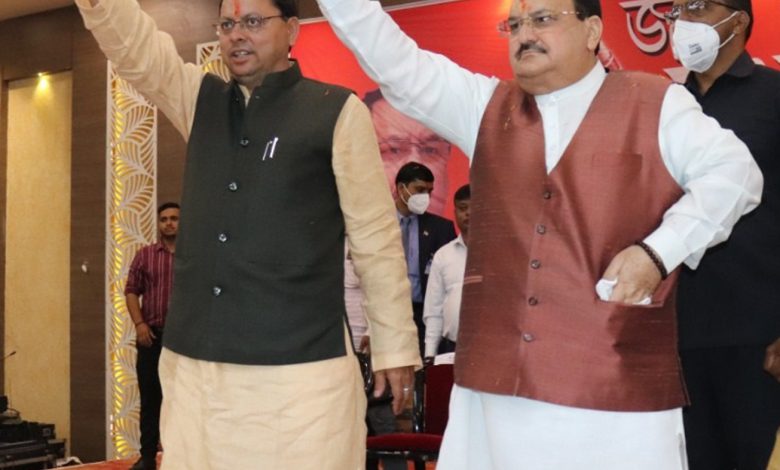 On this occasion, Chief Minister Shri Pushkar Singh Dhami said that the country is progressing rapidly under the leadership of Prime Minister Shri Narendra Modi. He said that the demand of removing the word East Pakistan from his caste certificate by the Bengali society has been arising for a long time, respecting the public sentiments, the word East Pakistan from caste certificate has been dropped. He said that people's representatives have been fighting for getting ownership rights to the allotted persons on Nazul land in the surrounding areas like Bhadaipura, Rampura, Shakti Farm, Dineshpur, Rudrapur Kichha etc.

For this also action will be taken to give ownership rights by bringing a proposal in the cabinet. Similarly, for the people who are living in the slums, they have now brought a security cover of three years. Self. During the prime ministership of Shri Atal Bihari Vajpayee, industries have been set up on 6000 acres in Udham Singh Nagar, we have decided that in the coming time, priority will be given to local people in all the jobs that will come out here. Green airport is being built here. Along with the air service to Calcutta, the railway corridor is also being connected here. For the treatment of the people of this area, the satellite center of AIIMS is going to be opened in Udham Singh Nagar. Now you will not have to go to Delhi, Rishikesh for treatment. He said that many schemes are being made for the upliftment, welfare and development of the poor, backward, exploited, deprived, downtrodden and laborers.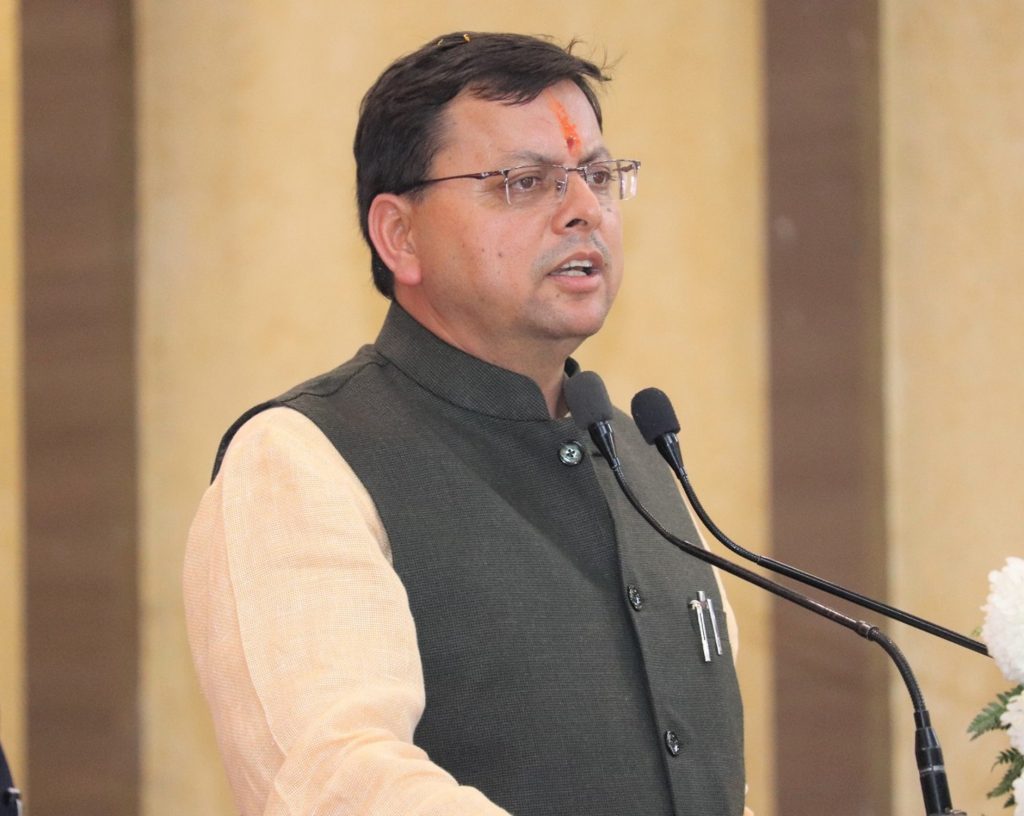 B J P. National President of Shri J.P. Giving information about the politics, literature, science, social reforms, political social activities of Bengal, Nadda said that Bangla society has always been at the forefront in every field. Recalling various personalities including the great son of the country, Subhash Chandra Bose, he said that Bengal has contributed a lot to the country and society.
Describing the Chief Minister Shri Pushkar Singh Dhami as a young and energetic Chief Minister, he said that Chief Minister Shri Dhami is working with the spirit of Sabka Saath, Sabka Vikas, Sabka Vishwas. Minister of State for Defense and Tourism Ajay Bhatt, State President Madan Kaushik, MP Lokesh Chatterjee also expressed their views in the program. In the program, Rajya Sabha MP and state in-charge Dushyant Kumar Gautam, Rajya Sabha MP and national spokesperson Anil Baluni, co-in-charge and MP Rekha Verma, MLA Rajkumar Thukral, Mayor Rampal Singh, Municipal President Dineshpur Seema Sarkar, senior leader Mandi Parishad Chairman KK Das, Vinay Ruhaila , District President BJP Shiv Arora, Uttam Dutta, Vijay Mandal, District President Shiv Arora, Dineshpur Chairman Seema Sarkar, Vikas, Rakesh along with Divisional Commissioner Sushil Kumar, DIG Nilesh Anand Bhare, In-charge District Magistrate Ashish Bhatgai, Senior Superintendent of Police Dalip Singh Kuwar, along with a large number of regional The public was present.