BPCL Government Stake Sale : Multiple Bids Received For The Oil Major Indian PSU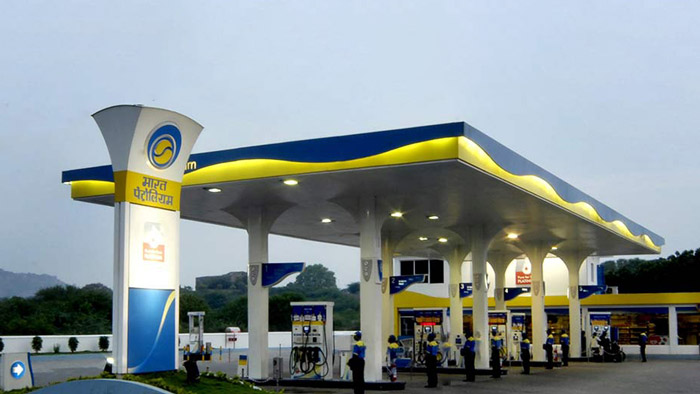 The government on Monday received 'multiple' bids for buying out its stake in India's second-biggest fuel retailer BPCL but billionaire Mukesh Ambani's Reliance Industries as well as supermajors Saudi Aramco, BP and Total did not make a bid. Tuhin Kanta Pandey, Secretary, Department of Investment and Public Asset Management (DIPAM), which is handling the sale, tweeted that the transaction advisors for the sale of government's 52.98 per cent stake in Bharat Petroleum Corp Ltd (BPCL) have reported receiving "multiple expressions of interest." "The transaction will move to the second stage after scrutiny by TA," he said.
"Strategic disinvestment of BPCL progresses: Now moves to the second stage after multiple expressions of interest have been received," Finance Minister Nirmala Sitharaman also tweeted.
Mukesh Ambani-led Reliance Industries Limited, which operates the world's largest single location oil refining complex at Jamnagar in Gujarat, however, strangely enough stayed away from the deal it is reported. The news of RIL showing keeen interest in this deal till yesterday, was based on two pieces of news which former were of BPCL chairman Sarthak Behuria and then former Indian Oil Corporation Limited (IOCL) chairman Sanjiv Singh being recently hired by Reliance.
Aji MG, General Secretary of Kochi Refinery Workers Association, when asked by www.indianpsu.com as to why majors including RIL have reportedly stayed away from this bid, said "because oil sector industry not only in India but the world is facing multiple level issues, companies are not ready for such huge investments. In the pandemic, crude prices have reduced, marketing percentage of diesel and petrol prices have not reached the pre-pandemic levels. Major companies are looking for new strategies in this changed scenario and this could be one reason why majors have stayed out of this bid"
Privatisation of BPCL is essential for meeting the record Rs 2.1 lakh crore target the finance minister has set from disinvestment proceeds in the budget for 2020-21. BPCL operates four refineries in Mumbai (Maharashtra), Kochi (Kerala), Bina (Madhya Pradesh), and Numaligarh (Assam) with a combined capacity of 38.3 million tonne per annum, which is 15.3 per cent of India's total refining capacity of 249.8 million tonne.
While the Numaligarh refinery will be carved out of BPCL and sold to a PSU, the new buyer of the company will get 35.3 million tonne of refining capacity – 12 million tonne Mumbai unit, 15.5 million tonne Kochi refinery and 7.8 million tonne Bina unit. It also owns 17,138 petrol pumps, 6,151 LPG distributor agencies and 61 out of 256 aviation fuel stations in the country.
The bidding for BPCL will be a two-stage affair, with qualified bidders in the first EoI phase being asked to make a financial bid in the second round. Public sector undertakings (PSUs) are not eligible to participate in the privatisation.