Business Conclave In Dehradun, Attended By Uttarakhand CM Dhami
CM described entrepreneurs investing in Devbhoomi Uttarakhand as charioteers of Uttarakhand's development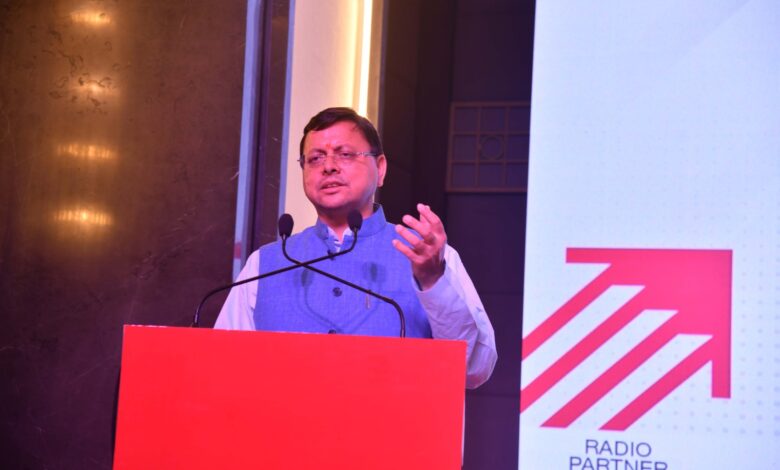 Chief Minister Shri Pushkar Singh Dhami participated in the BNI Doon E3 Expo (Business Conclave) program organized by BNI Dehradun at a private hotel on Rajpur Road, Dehradun on Saturday.
Welcoming all the entrepreneurs present at the Business Network International (BNI) Doon E-3 Expo, Chief Minister Shri Pushkar Singh Dhami said that the entrepreneurs investing in Devbhoomi Uttarakhand are the charioteers of Uttarakhand's development and the drivers of the state's progress. BNI Doon Expo is not just a showcase of products and services, but a testimony to the entrepreneurial spirit and innovative mindset that is flourishing in our state. Businesses of all types can showcase their capabilities, build meaningful relationships and explore new opportunities in the state of Uttarakhand.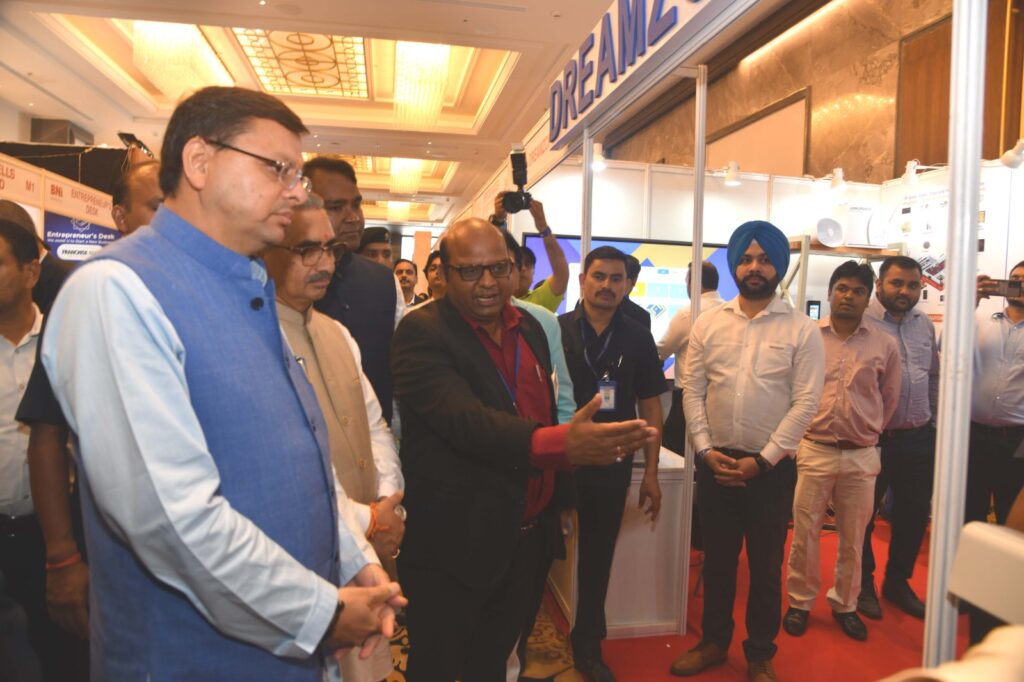 Chief Minister Shri Pushkar Singh Dhami said that a proper coordination between the government and the industry is very necessary to run the growth engine of the state. The achievements of each of our entrepreneurs are taking us towards self-reliance. He said that under the leadership of respected Prime Minister Shri Narendra Modi, the economy of our country has become the fifth largest economy in the world. Respected Narendra Modi ji has resolved to build a new India, which is now seen to be being fulfilled. Today the whole world is looking at India as an innovative economic ecosystem capable, creative, ready for change.
He said that Uttarakhand should also become a major partner in India's economic progress and our place among the leading states should be ensured. The government is working for this. The state government is continuously working to convert the shortcomings into opportunities. The state government is also striving to develop the state as one of the most preferred investment destinations. Better law and order, clean environment, rail, road and air transport facilities, cheap and uninterrupted power supply and water resources are available for investment in the state.
Chief Minister Shri Pushkar Singh Dhami said that work is being done in Uttarakhand in automobile, electric vehicle manufacturing, pharma, Ayush and welfare, biotechnology, IT, tourism, green energy and service sectors. As a result of our industry-friendly policies, today renowned companies of the country are contributing in the progress of the state. Mega Industrial and Investment Policy, M.S.M.E. Policy, Mega Textile Park Policy, Startup Policy, Tourism Policy, AYUSH Policy, Solar Energy Policy, Aroma Park Policy, Electric Vehicle Manufacturing Policy, Aerospace & Defense Policy, Information Technology Policy and Export Policy.
He added that strengthening our rural economy is also very important for the all-round development of the state. In this series, we have implemented the "One District-Two Products" scheme, the objective of which is to encourage local products, to make them the main means of livelihood. In this positive and transparent environment of Sankalp se Siddhi, opportunities are expanding for every investor in Uttarakhand.
During this, Mayor Sunil Uniyal Gama, Metropolitan President BJP Siddharth Aggarwal, Mr. Sunil, Mr. Rahul, Mr. Prakash, Ritu Maurya, Pragati and others were present in the program.