C. Srikumar Elected Deputy General Secretary Of WFTU
Srikumar, a known union leader is also the General Secretary of AIDEF
C. Srikumar, the General Secretary of AIDEF, is also one of the Senior Leader of AITUC a major Central Trade Union. He represented AITUC in the Centenary Celebrations of ILO and the 108th session of the International Labour Conference. He was in the Drafting Committee which formulated the ILO Convention on elimination of Violence and harassment in the world of Work.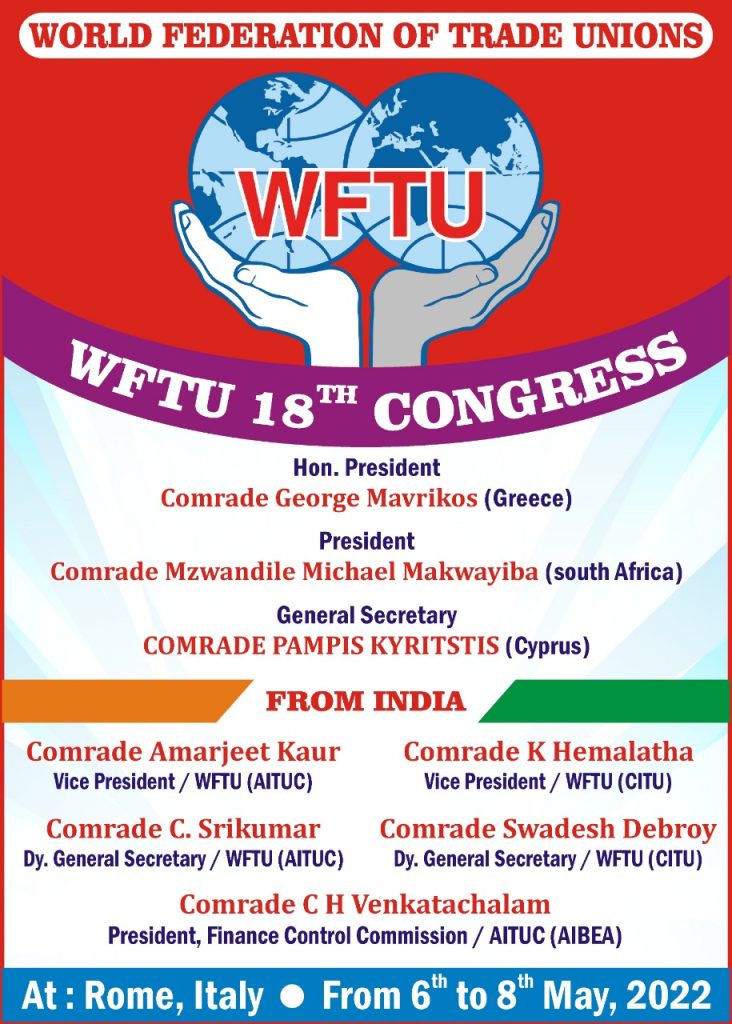 In 18th International Session of the World Federation of Trade Unions (WFTU) a left and progressive Class oriented Global Trade Unions held at Rome in Italy from the 6th to 8th of May 2022. C. Srikumar was elected as the Deputy General Secretary of WFTU.
He will be now looking after the Regional Office of the Asia Pacific Region of the WFTU.