Central Government Ready To Go Ahead With Strategic Disinvestment of RINL
Issues tender for Engagement of Asset Valuer of the PSU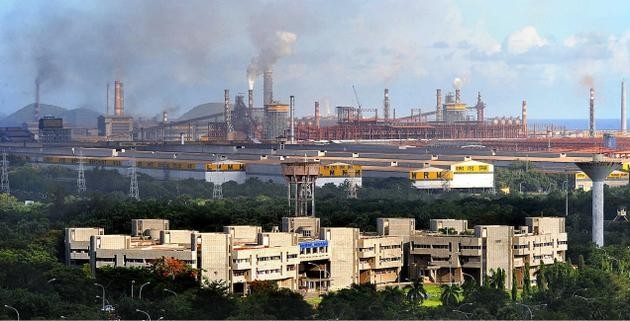 The central government is ready for the strategic disinvestment of Rashtriya Ispat Nigam Limited (RINL). Given below is the statement of Union Steel Minister Shri RCP Singh in Lok Sabha yesterday for the benefit of viewers of www.indianpsu.com –
The acquisition of land for Visakhapatnam Steel Plant was done by Govt. of Andhra Pradesh as per the Visakhapatnam Steel Project (Acquisition of Lands) Act,1972, which provided that the State Govt. of Andhra Pradesh may acquire any land in the Project area for Project purpose and for any purpose incidental to or connected with the Visakhapatnam Steel Project.
Accordingly, 11,794 acre of Private land was acquired by the State Government for the Steel Project in various stages in the name of Ministry of Steel, Govt. of India and remaining 9798 acre of State Government Land was also transferred for this Project totalling to 21592 acre. Subsequently, a Power of Attorney was executed by Ministry of Steel in favour of Rashtriya Ispat Nigam Ltd. (RINL/VSP) in the year 1983. Later, land to the extent of 2,588.90 acre was given to various agencies namely Railways, Govt. of Andhra Pradesh for Gangavaram Port Ltd. & NHAI. Presently, 19,703.1 acre of land is
under possession of RINL/VSP for the purposes of Steel Project. Steel Production has been going on since 1992 at RINL-VSP.
The Cabinet Committee on Economic Affairs (CCEA), in its meeting held on 27.01.2021, has accorded 'in-principle' approval for 100 % disinvestment of Government of India (GOI) shareholding in Rashtriya Ispat Nigam Limited (RINL) along with RINL's stake in its Subsidiaries/Joint Ventures through strategic disinvestment by way of privatisation. The 'Project purpose' under proposed disinvestment would not change and no decision yet on mode of transfer of land has been taken.
This Strategic disinvestment of Government of India's equity in RINL would lead to infusion of capital for optimum utilization, expansion of capacity, infusion of appropriate technology and better management practices with resultant higher production and productivity and expansion of direct and indirect employment opportunities. These measures will help realise true potential of RINL leading to much greater contribution to the economic growth of the nation thereby serving larger public purpose.
The details of the net profits made by Central Steel Public Enterprises namely Steel Authority of India Ltd. (SAIL) and Rashtriya Ispat Nigam Ltd. (RINL) during the last 10 year are at Annexure. Further, RINL has not increased its profits during the last ten years. RINL cumulative losses were Rs. 7122.25 Cr. Nevertheless, Ministry of Steel has endorsed
the requests of RINL to various State Governments viz. Odisha, Chhatisgarh and Andhra Pradesh by recommending reservation of iron ore deposit under Section 17A (2A) of Mines and Minerals (Development and Regulations) Act, 2015 to Ministry of Mines, Government of India. Ministry of Steel has also requested Government of Odisha for reservation of an iron ore block in favour of RINL. RINL has also been participating in allocation of Iron Ore Mines through e-auction route.