CEO Smart City, Dehradun, Briefs Minister on Work Progress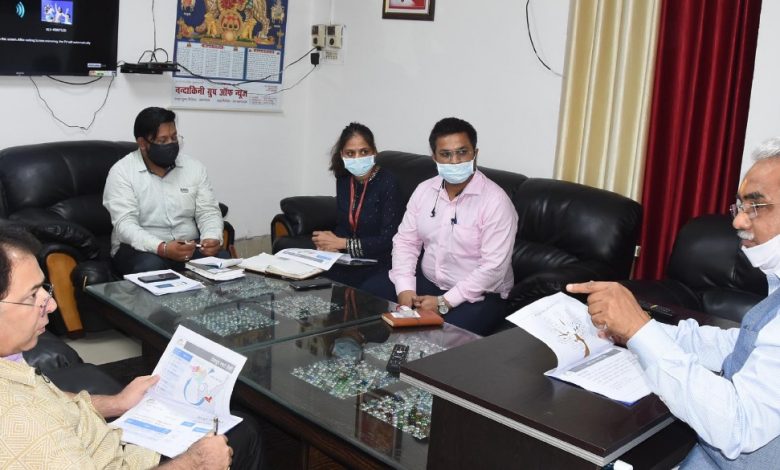 CEO Smart City, Dehradun, Shri Ranveer Singh Chauhan on Tuesday, briefed the Urban Development Minister of the State, Shri Madan Kaushik on the progress of the work on the Smart City Project in Dehradun. The Winter Capital of Uttaranchal, Dehradun is the only city of the state to have made it to the list of 99 smart cities of India.
Shri Chauhan briefed the minister about the progress made in the project so far and said that all tenders related to the Smart City Project have already been awarded. He said that work is on and will pick up at a faster pace. Incidentally, the work on this project was moving at a snail's pace when the government decided to give the charge of this ambitious and mammoth task to Shri Ranveer Chauhan very recently.
The Smart City is to be developed over 319 acres of tea estate land and will host the country's leading higher educational institutions. It will be transformed into a logistics and warehousing hub of the state.
It will be developed as an eco-friendly knowledge hub of the region, infusing technology for providing timely and accurate information to citizens and authorities for decision making and promoting tourism.
149 of the total 319 acres of land is to be used for education/vocational education purposes, the smart city will give a boost to the "knowledge capital" image of the city, with a robust information technology (IT) connectivity and digitisation further making life easier.
At least 10% of the Smart City's energy requirement will come from solar energy. Besides, eco-friendly measures like waste water recycling, storm water reuse and automated vacuum waste collection systems will make it greener than before.
Posted by Our Dehradun Correspondent