Clamour For Rourkela Airport Grows After SAIL Nod For 146 Acres Of Land To Airport Authority Of India
Ball is now lies in court of Central Government and Union Civil Aviation Minister to give a formal go ahead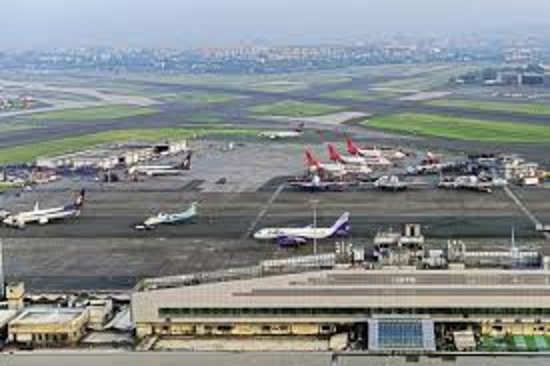 Courtesy Steel Authority of India Limited (SAIL), Rourkela, the heart of steel manufacturing in Odisha, could soon get an airport of its own. SAIL RSP has given its formal nod to Airport Authorithy of India (AAI) to construct an airport by giving it 146 acres land.
Member of Parliament from Sundergarh in Odisha, Jual Oram, has also written to Union Mnister for Civil Aviation, Jyotirditya Scindia, requesting him to facilitate the construction of a full-fledged airport at Rourkela.
Bimal Kumar Bisi, the convenor of Rourkela Airport Action Committee, has written a letter to Union Minister for Civil Aviation, Jyotiraditya Scindia saying making Rourkela Airport operational has been a long demand of Rourkela people which is yet to be fulfilled.
The content of the letter is given below for the benefit of the viewers of www.indianpsu.com –
This airstrip which was constructed by Tata Group in the 1950s served the purpose for the company's executives to visit the dolomite mines of Sundargarh District. Steel Authority of India Limited took the charge of the Airport in 1994.Since then a number of times Air Service has been tried to be reintroduced in the City but hasn't fetched much success. Operators like Sky Aviation, Air Odisha temporarily did operate flights to Rourkela but withdrew soon due to company's operational issues.
Presently Rourkela Airport has a runway length of 6066 ft ( 1820 mtr) which is enough to cater 70 seated aircrafts like ATR 72-600 and De Havilland 8-400 aircrafts. However the license provided to Rourkela Airport is 2B which is limited to handle 19 seated aircrafts only. It should be noted that airports having runway lengths lesser than Rourkela like Bilaspur (5035 ft) are already handling ATR 72 efficiently.
List of Airport/Airstrips which have almost the same or less runway length as that of Rourkela
Bilaspur 5035 ft
Jagdalpur 5600 ft
Shillong 6000 ft
Puducherry 5800 ft
Mysuru 5609 ft
Dibrugarh 6004 ft
Diu 5922 ft
Kandla 4997 ft
Rajkot 6047 ft
Porbandar 4500 ft
The runway of these airports is expected to be extended up to 9000 ft to 10000 ft keeping the future in mind. RSP has requested vide letter No.PL-11014(11)/14/2020-PLAN-ARCH/159 , dated – 18/03/2021 to the Chairman AAI for handing over 146 acres of land. But till date AAI as not shown any interest for taking over the above land. Which is sufficient to fulfill the cateria for 4C License.
Almost all airports of the country are undergoing expansion or are being relocated to new locations so as to cater the future needs. Henceforth all runways are upgraded to cater big aircrafts like Boeing and Airbus which need 4C License.
However the official expansion of runway of Rourkela Airport is just 190 meters i.e. only to cater 70 seated aircrafts like ATR 72 which needs a 3C License. It should be noted that Airbus Planes like A320 A320 Neo and A321 Neo need a minimum runway lengths of 6825 respectively. A330 needs 9090 ft of runway while Boeing 737-800 needs 7598 ft and 737-900ER needs 9800 ft of runway which are operated with 4C License When most of the runways are being extended up to 10000 ft or more the extension of runway at Rourkela Airport is being deliberately limited to 6273 ft which will anyhow not allow bigger aircrafts like Boeing and Airbus to operate from here. Further it also came to the notice that 1349 ft of the existing runway would be discarded and the reason is unknown.
The total expansion henceforth would have been 7622 ft however is being limited to 6273 ft which is really a matter of concern. SAIL has allocated sufficient land about 146 acres for Airport Expansion and with little more expansion the length of the runway can be extended up to 8000 ft for smooth operation of Big body aircraft We hope the Airport work would end soon and the airport will be operational as soon as possible which has been heavily delayed since 2017

Importance of Rourkela :-
Rourkela is known as the "Industrial Capital of Odisha" due to a large number of industries present in and around the City. It houses the 1st Public Sector Steel Plant i.e. the SAIL run Rourkela Steel Plant and nearby large industries like L&T, Liberty, JSW cement plant, Dalmia cement plant, and many big sponge iron plants
Rourkela is the 3rd largest City of Odisha both Area wise and population wise home to about 11 lakh people. If Urban Agglomeration is to be considered then after Bhubaneswar-Cuttack region Greater Rourkela is the 2nd largest Urban Agglomeration of Odisha. Rourkela is among the 100 Smart Cities of India
Rourkela is also an important Educational Hub of the Country housing the National Institute of Technology (NIT) and Biju Patnaik University of Technology (BPUT). A number of Professional Engineering Manangement and Medical Colleges are present in and around the City
Sundargarh District is also known as Mecca of Hockey which has produced eminent Hockey Players who have brought laurels to the Country by winning Cups and Medals in various events. Alongwith Bhubaneswar, Rourkela will host Mens Hockey World Cup in 2023
Rourkela is the boarder of states Chhattisgarh and Jharkhand
Rourkela as under Sundargarh district and boarder of Keojhar district, both districts are full of mines and minerals. Both districts are the India's largest deposit of Iron Ore, Manganese Ore etc.
The smart city Rourkela and its surroundings has got enough potential to grow. If Rourkela Airport got 4C License then it will be commercially viable. Since then SAIL Administration has taken charge of the Airport and it is used to cater private flights only. Flights were allotted under the Flagship Scheme UDAN however did not take off due to various issues.
The history of Rourkela is intertwined with India's first public sector steel plant. The Steel Authority of India (SAIL) set up the plant in the 1960's with the help of German conglomerate Krupp and Demag. Since then the city has kept with modernization and grown to become Odisha's one of the most well planned and picturesque city. The steel city of Odisha is a planned city of Odisha to its North. The name Rour-kela originates from the local language of Sadri which means "Your Village".