Close On Heels Of Repeal Of Controversial Farm Laws, AIDEF Demands Withdrawal Of Corporatization Of Ordnance Factories
Not only corporatization of OFB, the draconian EDSA 2021 should also be withdrawn, opines C. Srikumar, General Secretary Of AIDEF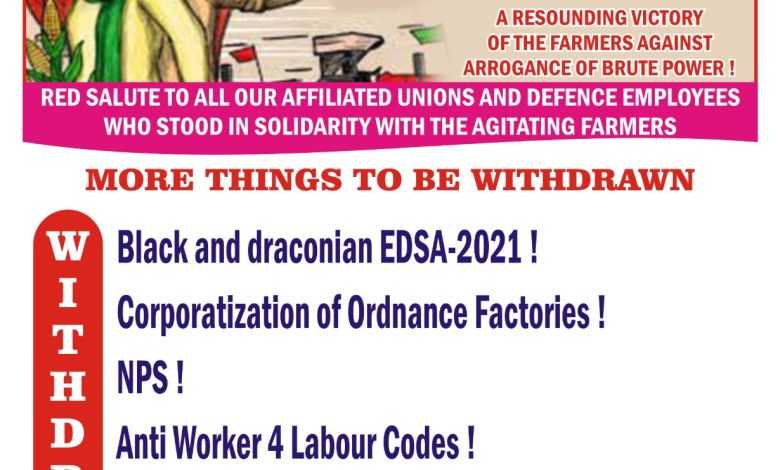 C Srikumar, General Secretary AIDEF says having withdrawn the three controversial farm laws, the Central Government should also repeal thecCorporatisation of Ordnance Factories and EDSA-2021 should also be withdrawn.
After the PMs Announcement for repeal of the controversial 3 Farm Laws, now 76000 employees of Ordnance Factories are demanding withdrawal of Corporatization of Ordnance Factories and EDSA 21.
A circular issued by AIDEF today in this regard is published here for the benefit of the viewers of www.indianpsu.com –
Congratulations to the brave farmers !
 Modi Government withdraws the anti farmer and controversial 3 Farm Laws !
 Are resounding victory of the Farmers against arrogance of brute power !
 Red salute to all our affiliated Unions and Defence employees who stood in solidarity with the agitating Farmers
More things to be withdrawn
 Withdraw black and draconian EDSA-2021 !
 Withdraw Corporatization of Ordnance Factories !
 Withdraw NPS !
 Withdraw anti Worker 4 Labour Codes !
 Withdraw Privatization and Monetization of National Assets !
 Withdraw the closure of Defence Units !
The Prime Minister announced repeal of the three controversial and anti-Farmer Farm Laws. It is a great victory of the unity and struggle of the Farmers who faced all types of harassments, humiliations and torture in the hands of the Government. No democratically elected Government can behave with such type of arrogance by whimsically using it brutal power. The Farmers will never forget the humiliation and tribulation faced by them. They were branded as Khalistanis, anti national, terrorists and what not. The Prime Minister has called them 'Aandolan Jeevi'. In a democracy winning majority and governing with that majority is not the only important thing. The majority Government should listen to especially the people who are going to be affected due to its policy decision.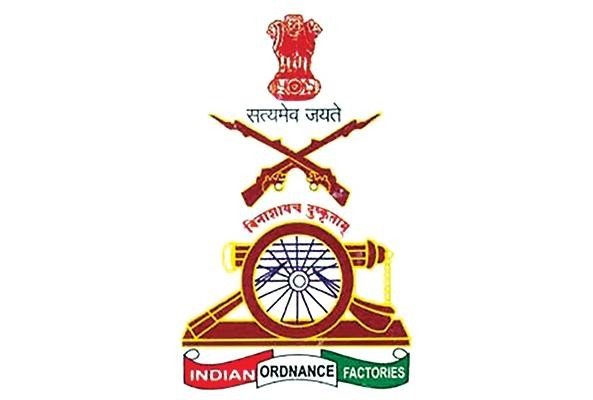 Its effort should be to bring on consensus and to take the affected people into confidence. However, the same is not happening for the last more than 7 years. Either it is the Corporatization of Ordnance Factories, Passing of 4 Labour Codes, Privatization of PSUs or Monetization of National Assets etc. The omnipotent (unlimited power) of the Government is now cracked. People expect that this should now lead to change in the approach and
attitude of the present Government. AIDEF pay its respectful homage to more than 700 Kisan Martyrs of this great historical struggle. AIDEF urges upon the Prime Minister to withdraw the draconian EDSA-2021, Corporatization of Ordnance Factories, NPS, 4 anti-Worker Labour Codes and the decision to close various Defence Units. Let our struggle to save the Defence Industry and its employees continues with full vigor.