CMD Bhola Singh Carries Out Inspection Of NCL Coal Mines
Shri Singh assumed the charge as CMD NCL from 1st January 2022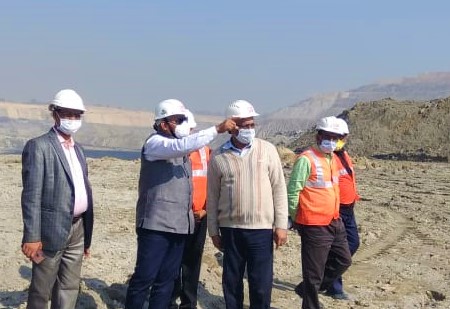 The newly appointed CMD of Northern Coalfields Limited (NCL), Shri Bhola Singh, inspected 4 mega mines of NCL in the last few days. Taking the stock from the ground, CMD is continuously inspecting the coal mines of NCL. CMD visited NCL's mega-project Nigahi and Jayant on Wednesday, Amlohri on Tuesday while Dudhichua on Sunday
During the inspection he watched mine geography, working and progressing pattern, production, dispatch, and mine infrastructure, mega machines and passed necessary directions to project authorities. He also inspected the canteen, rest shelter, and other employees' welfare amenities.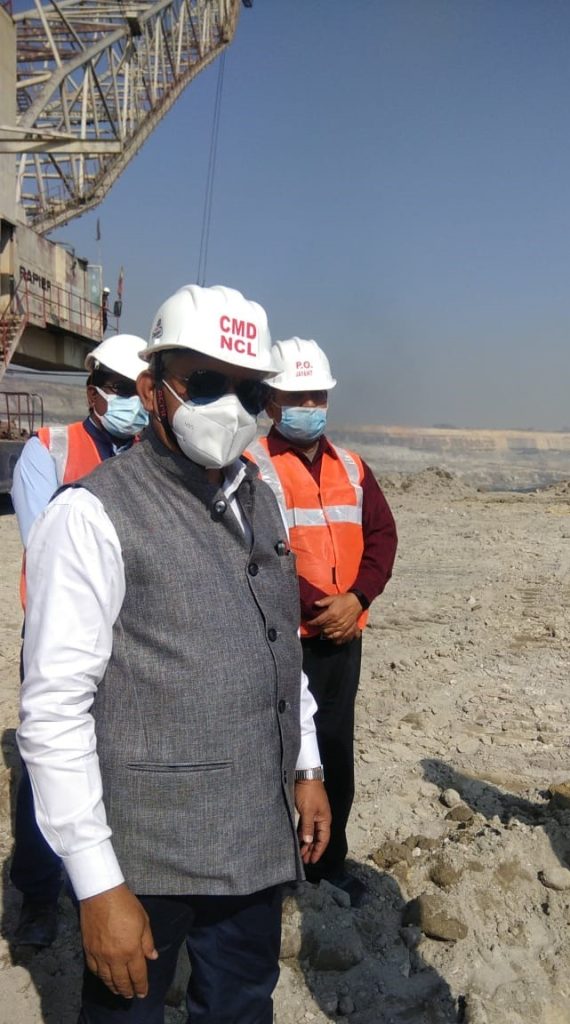 In the Jayant project, he went to the coal face, inspected the mine from the viewpoint, and went to 'Ganga Dragline'. He also interacted with the employees & urged them to follow covid & mine safety protocol. During the visit, he especially emphasized on environmental protection and passed on necessary directives to concerned officers for this.
On Wednesday, he also inspected the Nigahi project. and went to oversee the newly constructed Jayant-Nigahi coal Transportation Road. Prior to this, he paid a visit to Amlori, another mega project of NCL. Shri Bhola Singh also went to Central Workshop (CWS), The backbone of NCL on Tuesday.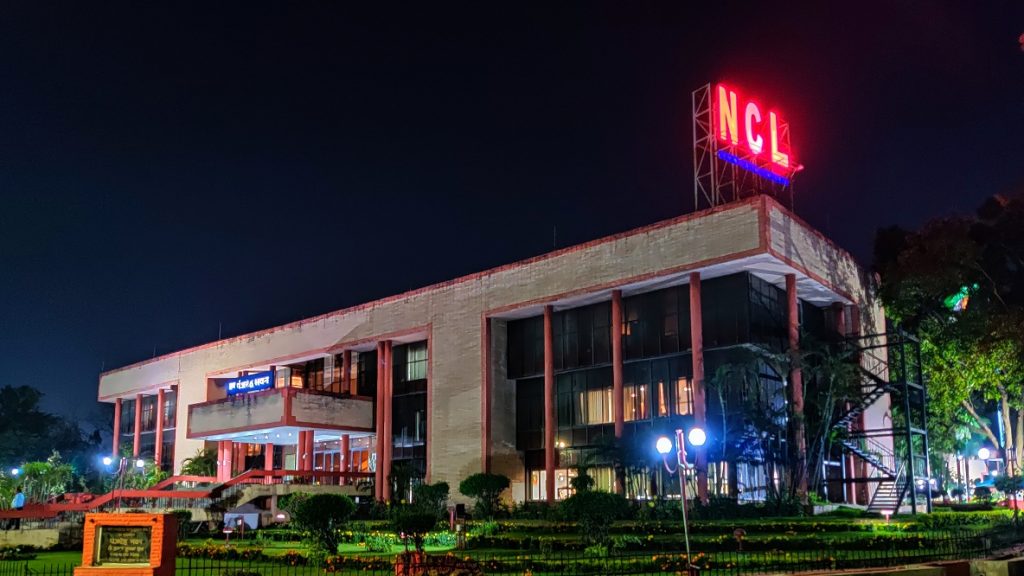 Notably, Shri Bhola Singh assumed the charge as CMD NCL from 1st January 2022. NCL is targeting 119 Million Tonnes of Coal Production and 126.5 MT Coal Dispatch in the current fiscal. NCL operates with 10 open cast coal mines out of which 5 are mega mines namely Amlohri, Nigahi, Jayant, Dudhichua, and Khadia having an annual production of more than 10 Million Tonnes Per Annum.