CMD, RINL Inaugurates Expanded Facilities At The Homi Bhabha Cancer Hospital & Research Centre, Visakhapatnam
Dr. R. A. Badwe, Director, Tata Memorial Centre, Mumbai, was also present on the occasion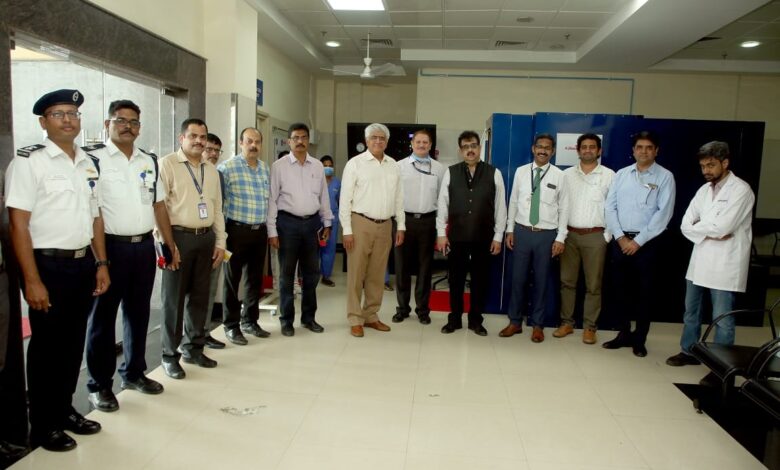 At a program held at The Homi Bhabha Cancer Hospital & Research Centre, Visakhapatnam Shri Atul Bhatt, CMD RINL inaugurated the private day care services, private wards, Isotope therapy wards, St. Jude's paediatric support unit, and cafeteria block in the presence of Dr. R. A. Badwe, Director, Tata Memorial Centre, Mumbai and Dr. Umesh Mahantshetty Director, HBCH & RC Vizag.
Speaking on the occasion Shri Atul Bhatt, CMD, RINL appreciated the new facilities and the commitment of HBCH&RC Vizag and Tata Memorial Centre Mumbai to the service of cancer patients in the country. Dr. Badwe talked about the vision of Tata Memorial Centre to develop centres across the country to provide uniform guideline based comprehensive cancer services to the cancer patients in their own state, minimizing the time and money spent in travel to referral institutes.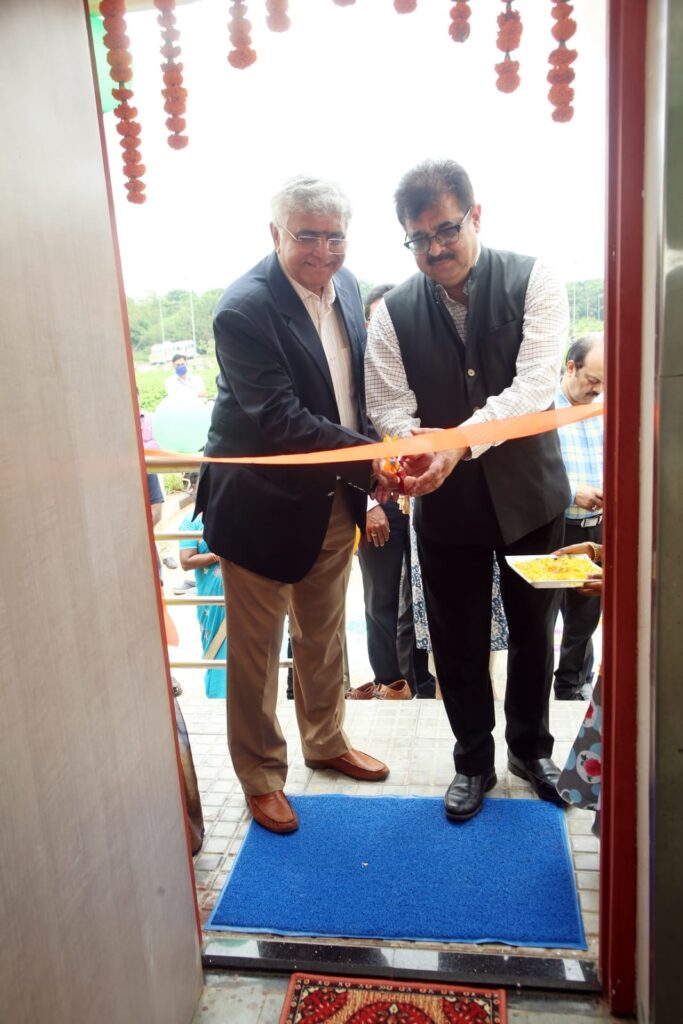 The newly inaugurated services will help expand the gamut of services provided by HBCH&RC Vizag to nuclear medicine diagnostic and treatment services like the Radio Nuclide Therapy (a method of treating special cancers cases) with FDA approved Peptide Receptor Radionuclide Therapy (PRRT), 131 Radioactive iodine whole body scan (131RAI WBS) and 177Lu based RP (Prostate specific membrane antigen-PSMA). A dedicated cafeteria block was also inaugurated to provide hygienic personalized therapeutic diet for cancer patients. With the inauguration of the private wards, expansion of general wards, and specialized Isotope Therapy ward, the in-patient capacity has been expanded to 130 beds to cater to the growing demand for services. In addition, for the convenience of patients, the Common Cancer Screening Clinic will be established in the centre of the city at City Cancer Clinic, Golden Jubilee Hospital.
St. Jude India Child Care Centres (St. Judes) provides a 'home away from home' for children undergoing cancer treatment. These children, accompanied by their parents, come from small villages and distant towns where medical treatment for cancer is not available. St. Judes provides free-of-cost accommodation and holistic care to these children to improve their chances of surviving cancer and leading a full, healthy, happy life. St. Judes currently has 41 Centres with 516 family units in 11 cities: Mumbai, Kolkata, Hyderabad, Jaipur, Chennai, Vellore, Guwahati, Delhi, Varanasi, Muzaffarpur, and now in Visakhapatnam.
The St. Judes centre can accommodate 12 families who are under treatment at the Homi Bhabha Cancer Hospital and Research Centre. Most of these families hail from the rural areas of Andhra Pradesh, Telangana, Odisha and Tamil Nadu.
A ray of hope for paediatric cancer patients in Visakhapatnam
Like all St. Judes centres, the newly-opened facility follows the holistic model of care where every family gets free-of-cost accommodation which includes a well-equipped room for each family. The shared kitchen facility is equipped with vessels and kitchen gadgets where parents cook meals according to their child's nutritional requirements and taste preferences. St Judes provides the families with essential ingredients and healthy rations that is restocked every week. Additionally, there are common bathrooms with clean and hygienic toilets and bathing areas. The centres are governed by strict protocols for hygiene as the children are often immune-compromised and susceptible to secondary infections. The facility also offers free transport between the centres and the treating hospitals. Besides the physical aspects of care, St Judes offer much-needed counselling services for the children and their parents to help them deal with the emotional and psychological effects of cancer treatment.
"Childhood cancer has a high cure rate provided patients get access to early diagnosis and timely treatment along with a hygienic place to stay and holistic care. While hospitals provide them with medical care, children who come to stay at St. Judes during their cancer treatment find a 'home away from home' at these centres. St. Judes aims to close the gap between what the hospital provides and other kinds of support that children need to fight cancer better. Our latest centre in Visakhapatnam fulfils this demand, and increases our overall capacity to 41 Centres that now take care of 516 children across India," said Ms. Manisha Parthasarathy, Chairperson, St. Judes India.
Director, HBCH & RC Vizag, Dr. Umesh Mahantshetty said that, "multi-modality state-of-the-art comprehensive cancer services in one campus can be offered to all cancer patients irrespective of their socio- economic status at HBHCRC".