Coal Executives To Stage Demonstration At CIL And Singreni Colliery Headquarters On October 30
Day-long dharna for immediate resolution of pay conflict created after implementation of National Coal Wage Agreement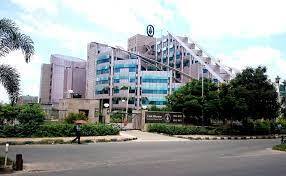 All India Association of Coal Executives (AIACE) has decided to stage a day long demonstration before Coal India office, Kolkata and Singreni Colliery office, Hyderabad. Shri P. K. Singh Rathor, Convenor, AIACE in a press release told that they have decided to stage a demonstration on 30/10/2023 for immediate resolution of pay conflict created after implementation of National Coal Wage Agreement (NCWA-XI).
He told that after implementation of NCWA XI wef from June 23, the salary of many executives has become lesser than that of wage board employees. This has created a huge resentment among working executives. He said that Department of Public Enterprises has clarified that the worker's wage should not be more than that of executives. Various guidelines in this regard have been compiled by DPE in the name GUIDELINES FOR ADMINISTRATIVE MINISTRIES/DEPARTMENTS AND CENTRAL PUBLIC SECTOR ENTERPRISES which can be accessed at https://dpe.gov.in/sites/default/files/DPE_Guidelines_2019.pdf
This pay-conflict can be eliminated by providing PERSONAL PAY(PP) to executives, for which a deadline of 30th September 2023 was served by AIACE for starting the needful process. The association AIACE has demanded personal pay to executives so that their salary should be more than that of workers.
Shri Rathor further told that executives are very much agitated over the issue and may resort to any action as decided in future if the issue is not resolved in time. If management fails to initiate action in this respect, the executives will resort to demonstration on 30th October 2023.