Coal India Limited Buys Chinese Dumper Tyres Worth Crores To Lie In Dump
Coal India Limited and Indian agent of Chinese company fail to reply to queries of www.indianpsu.com
Coal India Limited (CIL) vide Supply Order No. CIL/C2D/OTR Tyres/Globall306/2018-19/94, purchased 167 Tyre Size 40.00 R57. 2 Star. E4,HA368 Rock Duty Tubeless Radial OTR Tyre of I I l0 TKPH with 'O' Ring. LUAN Brand from – Fujian Haian Rubber Company Limited through its Indian Agent, M/s Waidhan Tyres Private Limited, Udyog Deep industrial Area Waidhan , P.O. Waidhan , District Singrauli, Madhya Pradesh for a hefty price of US Dollars Twenty Seven Lakhs Fifty Five Thousand Six Hundred Sixty Four (FOB China) / US dollar Twenty Eight Lakhs Sixty Five Thousand Five Hundred Sixty Four only (CFR. Kolkata).
The clause of the contract read "Warranty in respect of substandard materials, poor workmanship and faulty design should be valid for 5000 hours of operation or a period of l8 months from the date of receipt & acceptance at consignee store whichever is earlier for 40.00 R57 2 Star sizes of OTR tyres.
The dumper tyres were purchased for dumpers deployed by South Eastern Coalfields Limited (SECL), a Bilaspur (Chhattisgarh) based subsidiary of Coal India Limited. Instead of lasting at least 5,000 hours, as per the laid down condition in the contract, the tyres were rendered useless even before 2,000 hours of usage and now lie as garbage in the dump yards of SECL.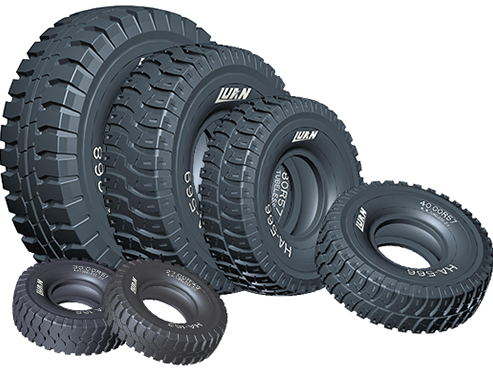 Repeated emails to Mr. Pramod Agarwal – CMD of Coal India Limited, General Manager Material Management of Coal India Limited and Mr. Bharat Himmatramka, Marketing Director, Waidhan Engineering & Industries Private Limited, the Indian agent of the Chinese tyre manufacturer – Fujian Haian Rubber Company Limited, did not elicit any response.
The only pertinent question here is what was the urge for Coal India Limited to purchase tyres from our unfriendly neighbour China, which is known for its inferior products and leaving out scores of Indian tyre manufacturers and following the principles of Make In India, as said by our Prime Minister Shri Narendra Modi.
To be continued ……..