Coal Production During March, 2023 Goes Up By 12% To 107.84 Million Tonne
Coal Dispatch Increases by 7.49% to 83.18 MT, Coal Based Power Generation Achieves 5.70% Increase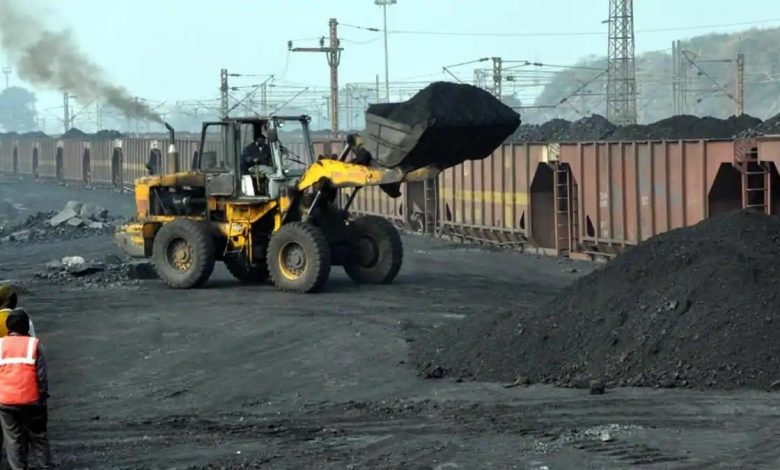 During the month of March, 2023 India's coal production increased by 12.03% to 107.84 MT from 96.26 MT as compared to Mar'22. As per the provisional statistics of the Ministry of Coal, during Mar'23, Coal India Ltd (CIL), Singareni Collieries Company Limited (SCCL) and captive mines/others registered a growth of 4.06%, 8.53% and 81.35% respectively.
Of the top 37 coal producing mines in the country, 29 mines produced more than 100% and another six mines' production stood between 80 and 100 per cent.
At the same time, coal despatch increased by 7.49% to 83.18 MT from 77.38 MT during Mar'23 as compared to Mar'22. During Mar'23, CIL, SCCL and Captives/Others registered a growth of 3.40%, 12.61% & 31.15% by despatching 64.15 MT, 6.70 MT & 12.32 MT respectively.
The Power utilities despatch has increased by 4.36% to 68.36 MT during Mar'23 as compared to 65.51 MT in Mar'22.
Coal based power generation has registered a growth of 5.70% in Mar'23 as compared to Mar'22 and overall power generation in Mar'23 has been 4.59% higher than the power generated in Mar'22. Further, total power generation has increased in Mar'23 to 139718 MU from 128026 MU in Feb'23, registering a growth of 9.13%.