Council Of Indian Employers Deliberates On Strengthening Role Of Employer Associations
Strategic role of CIE in various interactions & meetings organized by the Government of India were also discussed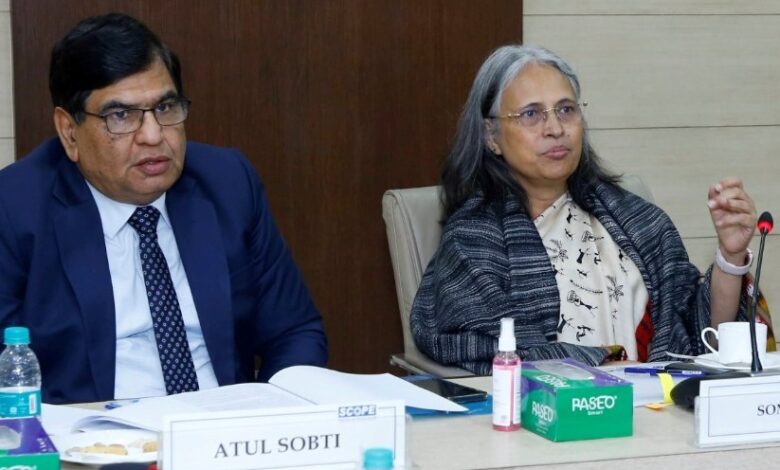 The Council of Indian Employers (CIE) comprising of All India Organization of Employers (AIOE), Standing Conference of Public Enterprises (SCOPE) and Employers Federation of India (EFI) convened its meeting at SCOPE Convention Centre, New Delhi.
The meeting was chaired by Ms. Soma Mondal, Chairperson, SCOPE & Chairperson, CIE and participated by Mr. Alok B. Sriram, President, AIOE; Mr. Atul Sobti, Director General, SCOPE; Mr. Jasbir Singh, Vice President, AIOE; Mr. Arvind Francis, Secretary (Coordination), CIE and Mr. Sougata Roy Choudhary representing EFI along with senior officials from CIE constituents.

The meeting deliberated on strengthening the role of CIE in view of the emerging role of India in the global economies with a specific focus on the desired role of Indian employers in tripartite forums.
The meeting also discussed the strategic role of CIE in various interactions & meetings organized by the Government of India and Statutory Bodies from time to time and on international tripartite forums of International Labour Organization (ILO), Geneva, and International Organisation of Employers (IOE).