CPI MP Urges PM Modi To Roll Back EDSA 2021 & Reconsider Government Approach On Corporatization Of OFB
OFB employees and unions have been on warpath with government since this decision was announced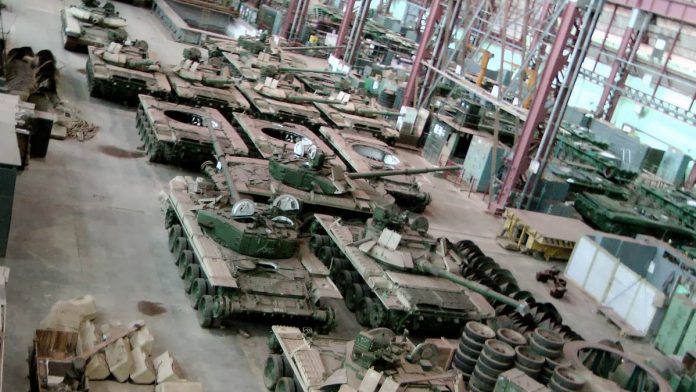 Binoy Viswam, Member of Parliament (Rajya Sabha), has written to Prime Minister Narendra Modi urging him to roll back the decision of corporatization of Ordnance Factory Board and repeal EDSA 2021. He has written that this has affected the rights of thousands of workers employed in the defence ordinance factories. The text of the letter is given below for the benefit of the viewers of www.indianpsu.com –
To
Shri Narendra Modi
Prime Minister
Government of India,
New Delhi.
Date: 02.07.2021
Respected Shri Narendra Modi ji,
I write this letter to draw your attention to a matter of public importance that has affected the rights of thousands of workers employed in the defence ordinance factories.
Since the Government's decision to corporatize the Ordinance Factory Board which comprises of 41 ordinance factories that produce the majority of India's defence equipment, the employees of these public undertakings have been urging the Central Government to engage in dialogue about the proposed changes and consider their views. In light of their years' of experience of working in this industry, these workers have certain concerns, issues and views regarding their own employment as well as the strategic importance of retaining this sector under the Government. However, despite requests of the employees representatives as well as Members of Parliament raising these concerns, the Government has only offered verbal assurances which have failed to materialise into any effective dialogue between stakeholders.
The latest development in the Government's anti-worker policies has been the promulgation of the Essential Defence Services Ordinance 2021 which curtails essential labour rights of these employees, by banning any forms of strike and laying down severe punishments for violation of the provisions of the Ordinance. Further, the Ordinance gives wide ranging and arbitrary powers to the Central Government to intervene in industrial relations. Instead of dealing with the current dispute in accordance with the provisions of law, the Government used an emergency provision of law making to supress the rights of the workers and disenfranchise them by passing the EDSO 2021.
The Government's position on public sector undertakings, through its steady corporatization and privatization has been made abundantly clear by the various decision it has passed over the last 7 years. It is deeply worrying, additionally, that in pursuing its agenda the Government has deliberately resorted to means that supress democracy and its exercise by the people of India. These tactics not only violate constitutional principles and legal guarantees but also indicates a certain disregard for their own people, in whose best interests, the Government claims to operate. It is inexplicable as to why the Government has consistently disenfranchised these workers.
I, therefore, implore on you to roll back the EDSA 2021 and reconsider the Government's approach on this issue .The Government must abide by the provisions of law as they exist and desist from engaging in undemocratic means to achieve their objectives.
Yours sincerely
Binoy Viswam
Leader of CPI Parliamentary Party & Secretary, National Council