Delhi Jal Board Vice Chairperson Raghav Chadha Reviews Water Production Water Supply Across Delhi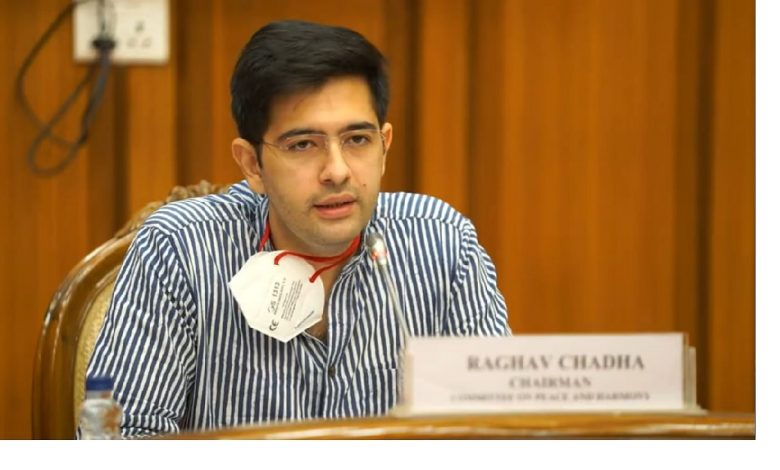 Raghav Chadha, Vice Chairperson, Delhi Jal Board Thursday convened an online meeting of senior officials of the Delhi Jal Board, along with Member (Water) and Chief Engineers wherein he focused on the following:
A) Equitable distribution and rationalisation of available water within Delhi, either by pipe or tanker
B) Maintain status quo vis-à-vis uninterrupted water supply to medical establishments, primarily,COVID hospitals
C) TPDDL to take measures for reducing frequent power failures at Palla region, which is affecting water production.
The Vice Chairperson tweeted: 'Chaired a meeting of @DelhiJalBoard officials, took stock of water production & supply, in view of rising mercury, raging pandemic & reduced supply by Haryana. Instructions given to maintain status quo vis-à-vis uninterrupted supply to hospitals, along with citywide rationalization.'
Acknowledging and appreciating the immense hard work of each Delhi Jal Board official, the Vice Chairperson said, "All of you are the frontline warriors of Delhi Jal Board. Not just the Arvind Kejriwal government, but all of Delhi is extremely proud of you. Nobody can forget your invaluable contribution towards fulfilling the needs of every Delhiite, towards assuring they get unhindered supply of water, particularly in one of the most difficult times in history. Every officer of DJB answered their call of duty. In so answering, some officers came under the grip of COVID-19, some recovered, and some unfortunately, passed away. In spite of the difficult circumstances, everyone at DJB went ahead with their work. He further emphasised on the need to observe COVID-appropriate behaviour by each and every DJB official.
He further assured the DJB family of full support in their time of need. Calling them frontline warriors, the Vice Chairman said, "Water is life, and every member of Delhi Jal Board ensured that this form of life reaches every home of Delhi, even at the height of the COVID-19 pandemic.The contribution of the front line workers
especially in such tough times cannot go unacknowledged and also emphasised on the need to observe COVID-appropriate behaviour by each and every DJB official, such as the proper wearing of masks, the importance of maintaining hand and face hygiene, and the critical need to maintain appropriate distance from one another and most importantly get themselves vaccinated"
DJB has installed about 115 tube wells and 05 Ranney wells in Palla and other suitable locations for water augmentation. The water production from here is about 30 MGD and is likely to be increased further. Chadha said, "While DJB has been taking regular steps to augment water supply within Delhi, it has been observed that due to frequent power failures that last anywhere between 2-10 hours on a daily basis, there has been a loss of a few MGDs in water production in May, and similarly losses have been observed in the preceding months."
The Vice Chairperson spoke to CEO of TPDDL and asked him to take necessary measures for reducing power failures, particularly at a time when is Delhi facing acute shortage of water due to reduced supply from Haryana.
Chadha said, "It is a fact that due to severe shortage of raw water supply from Haryana, there is an overall reduction of 60-65 MGD in the water production of Delhi Jal Board, which is adversely affecting the potable water supply in many parts of Delhi, especially the tail-end of the command areas."
The Vice Chairperson went on to explain the severity of the situation due to the prevailing COVID-19 pandemic and the already existing peak water demand during the summer months. He further instructed DJB officials to make all necessary efforts and efficiently manage the available water produced and ensure minimum inconvenience to the public through judicious rationalization across networks and enhanced tanker supply to the affected areas.
In addition, he laid special emphasis to the water requirements of healthcare establishments including COVID facilities especially in these tough times of COVID pandemic crisis so as to facilitate their optimum functioning. He said, "Delhi Jal Board is working on war-footing to ensure adequate water supply to all hospitals and health facilities, including COVID hospitals, either through the piped network, or through additional tanker trips."