Delhi Public School Wins Inter-School Sports Quiz Conducted By RINL
National Sports Day celebrated at Rashtriya Ispat Nigam Limited
As part of National Sports Day, an Inter School Sports Quiz was organised today to celebrate National Sports Day which is the Birth Anniversary of India's Hockey Legend, Major Dhyan Chand. The event was held in Multipurpose Hall of Ukku Club, Visakhapatnam Steel Plant. Shri G. Gandhi Chief General Manager (HR) inaugurated the event in the presence and offered floral tributes to the Hockey legend Major Dhyan Chand.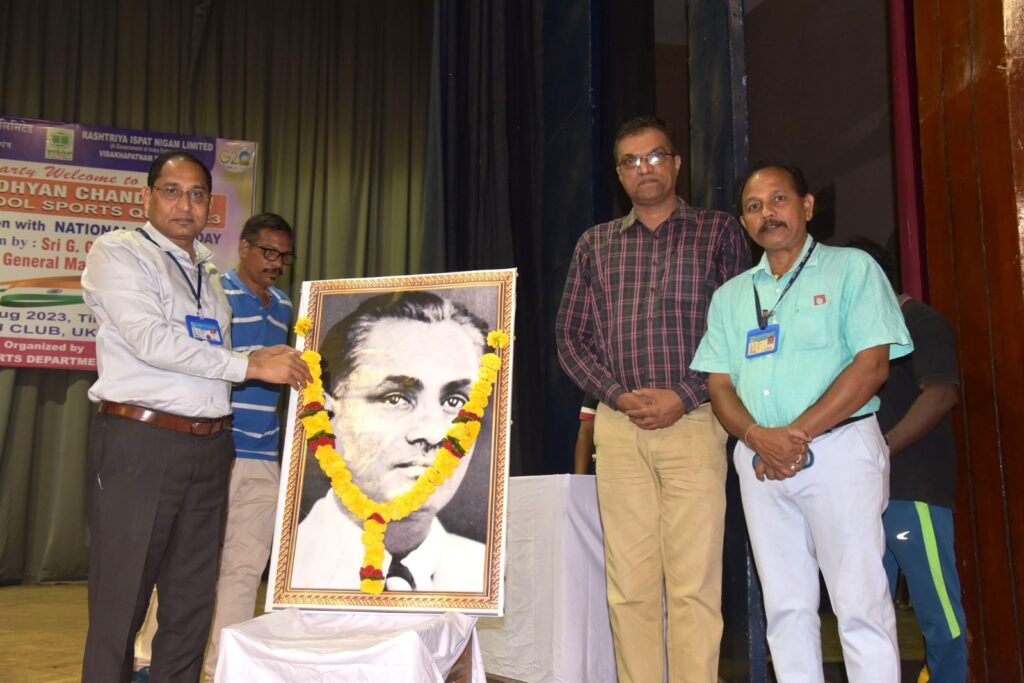 Shri J. Rahul DGM (HRD) who was the Quiz Master, conducted the Sports quiz in an interesting manner comprising of both Text and Visual Rounds.
Speaking on the occasion, Shri G. Gandhi elaborated upon the importance of sports and games and called upon the students to take active part in sports and games also in addition to the academics to stay strong mentally and physically. He appreciated the efforts of Sports Department for conducting a number of sports competitions for all sections of society thus ensuring good physical fitness to all concerned.
Delhi Public School represented by master Soham Swarup Behera and master K Surya Siddharth emerged Winners of the Inter-School Sports Quiz.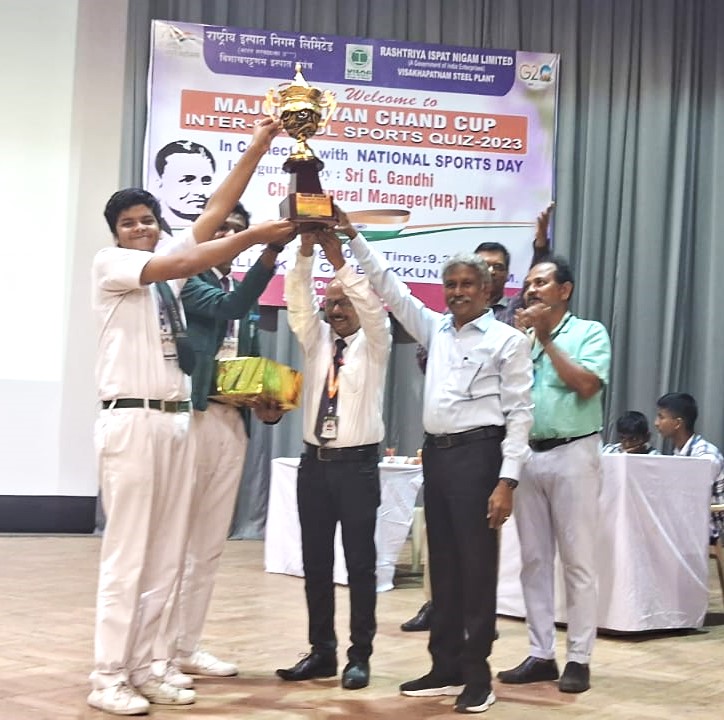 Siva Sivani Public school represented by master R Shubhankar Dixit and master Tejas Hegde by were Runners-Up.
DAV Centenary public school represented by Miss LB amulya and Miss B Sneha finished in 3rd Place.
Over 200 students from ten schools from ukkunagaram and pedagantyada actively participated in the competition. Shri TKSR Tagore, GM(HRD) RINL was the Chief Guest at the valedictory function and distributed prizes to the Winners in various competitions and congratulated all the students for their active participation.
Two funny games, viz., Plank challenge for boys and lemon and spoon for girls were also organised on the occasion and prizes were given to the winners and runners-up.
PET masters of various schools, officials of Town administration department, HRD department and a large number of sports lovers attended the program.
The entire Sports Dept. collective led by Shri Amiya Kumar Ghadai, Sr. Manager (Sports) coordinated and conducted various competitions on the occasion of National Sports day at RINL.