Does Government Want Its Employees To Live In Old Age Homes After Retirement, Asks C. Srikumar General Secretary, AIDEF
Old Pension Scheme is our right and we will not surrender this right, pledge Central Government Employees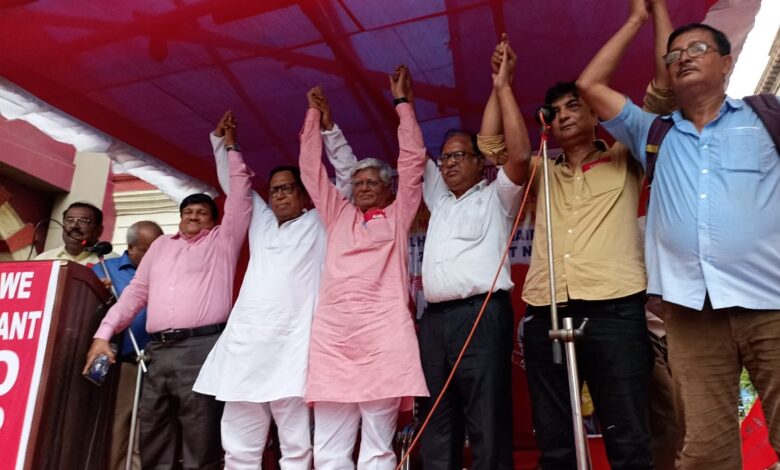 Nationwide protests are in full swing in all States by Central and State Government Employees on a single point demand to Scrap No Guarantee NPS and restore OPS. Today, a massive rally was held at Kolkata in front of Eastern Railway Headquarters in which more than 15 thousand Central Government Employees including from Railways, Defence, Postal, Income Tax, Accounts & Audit etc participated and pledged for achieving the right of Defined and Guaranteed Old Pension Scheme.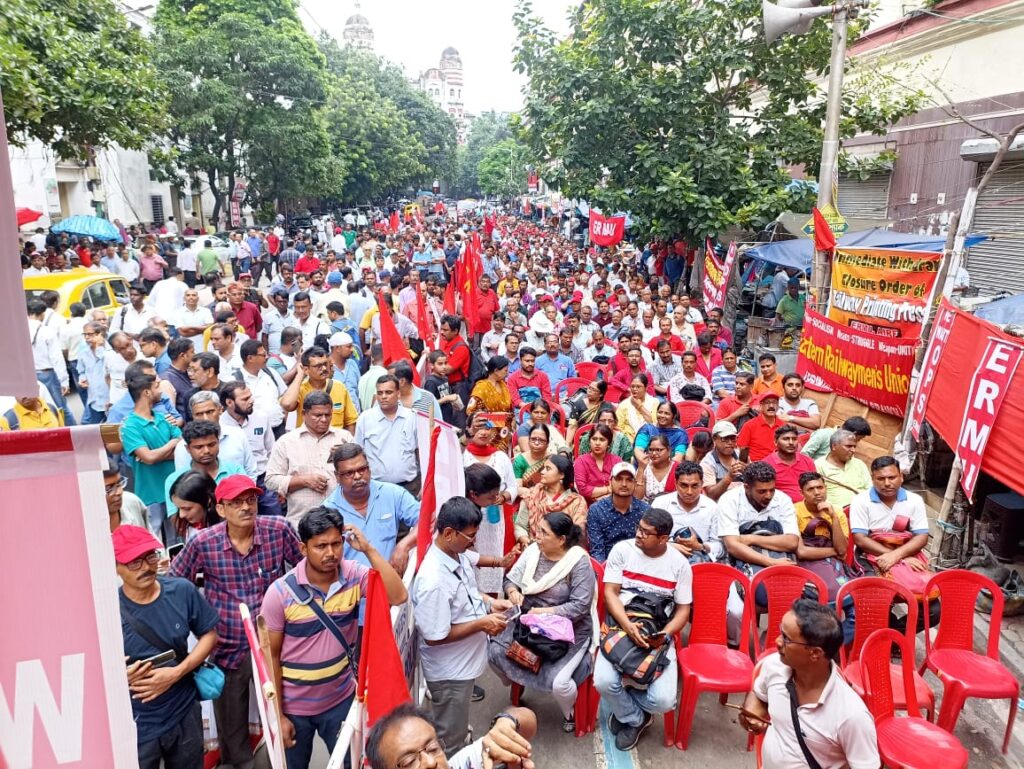 The rally was addressed by Shiva Gopal Mishra, Convener, S.N. Pathak, President AIDEF, C. Srikumar, General Secretary AIDEF and S.B. Yadav, Secretary General Confederation. All the Speakers urged upon the Modi Government to immediately Scrap NPS and to restore the guaranteed Old Pension Scheme. They declared that they are going to mobilize lakh of State and Central Government Employees at Ramlila Maidan New Delhi on the 10th of August 2023 against NPS.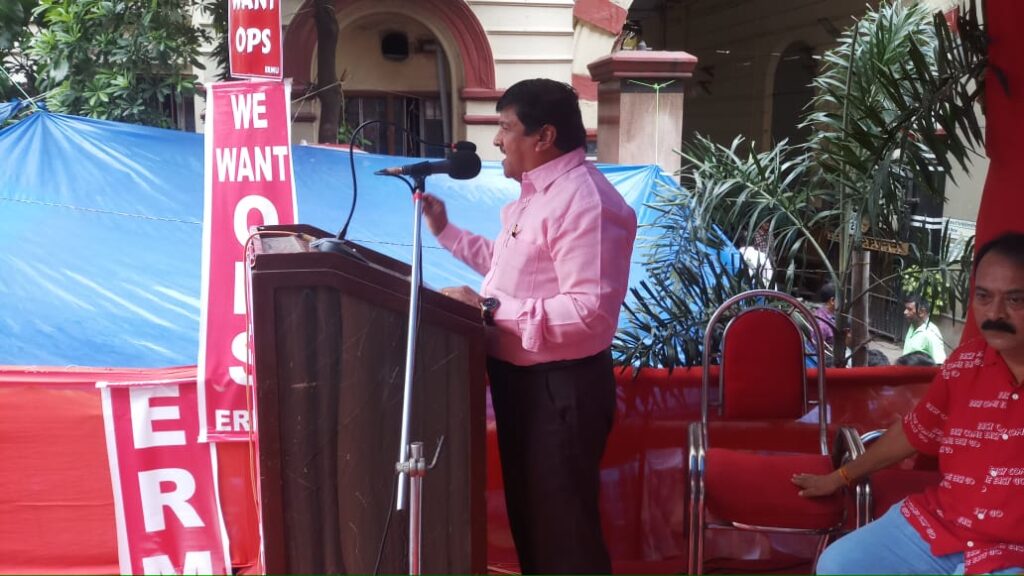 After the rally www.indianpsu.com interacted with C. Srikumar to find out what's going to be their next course of action. He stated that they are not going to leave this major issue and they will intensify their struggle The government employees who are always in the forefront during peace time, Wartime, Natural Calamities, Covid-19 pandemic for the service of the Nation and the people why you should they surrender their old age Security, why should not they have a decent and dignified retired life, how they can be left like orphans after retirement?
It's the responsibility of the government to take care of its own employees during their old age. Government cannot close their eyes on the sufferings of the NPS Employees . Does the government wants its Employees to be in the old age home after retirement ? People get government job after so many selection procedures and they don't deserve such an inhuman treatment after retirement. Therefore, our struggle till NPS is withdrawn and OPS is restored, will continue. This issue will have a very serious impact in the forthcoming Parliament Elections . Therefore, the Government should listen to the voice of its employees and their families to restore old pension scheme to avoid any confrontation with the employees, concluded C. Srikumar.