EduOdyssey: Chandrayaan-3 And Beyond, Interaction With ISRO Scientist – Dr. Mamta Chauhan, Geosciences Department, IIRS, ISRO
An Exclusive Event For Schools in Ludhiana
To explore and celebrate the wonders of this mission, SPACE India is thrilled to announce the upcoming event "EduOdyssey: Chandrayaan-3 and Beyond". This captivating event will be held at Kundan Vidya Mandir Sr. Sec. School, Ludhiana, Punjab and will offer a unique opportunity to students and educators from over 100+ schools to immerse themselves in the fascinating world of space science. With an expected attendance of 1000+ students, coordinators, and principals, the event promises to be a remarkable gathering of young minds eager to learn and explore. Students will get first-hand insights about ISRO's ambitious endeavors in space exploration followed with in-depth details about Chandrayaan- 3 mission and its scientific experiments on Moon, Aditya-L1 mission details (studying the Sun) and Gaganyaan, first human spaceflight mission of India.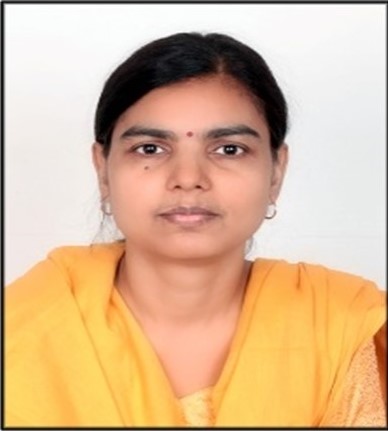 During "EduOdyssey: Chandrayaan-3 and Beyond," participants will have the privilege to engage in a one-on-one interaction with the esteemed spokesperson of ISRO, Dr. Mamta Chauhan, Scientist/Engineer – SD, Geosciences Department, IIRS, ISRO- Dehradun. Her insights and expertise will undoubtedly inspire and enlighten the young attendees. The event will take place on October 6, 2023, commencing at 8:30 AM and concluding at 12:30 PM. The esteemed chief guest at the event will also talk about career opportunities in the field of Space Science that can inspire students to follow and make the nation proud in future. The event will conclude with an Astronomy exhibition that will be showcased to further popularize and mainstream Astronomy and Space Science education amongst students.
SPACE India, a pioneering organization thriving in creating the best Astronomy and Space Science Education ecosystem, has been at the forefront of transforming the education industry with hands-on learning and EduTour experiences. Since 2001, SPACE has inspired more than 1.5 million students and empowered over 1,000 schools across India, fostering scientific temperament and nurturing curiosity in the field of Science, Technology, Engineering and Space Exploration.
Avani Patwa, CEO at SPACE Technology & Education Pvt. Ltd. (SPACE India) said, "We are delighted to have Dr. Mamta Chauhan grace this event. Her remarkable achievements and dedication to the field of space science resonates with our mission of providing an innovative and holistic learning environment. We believe that Dr. Chauhan's association with us will inspire learners to unlock their true potential and pursue excellence in all aspects of their lives."
SPACE India's dedication to empowering students to acquire competency in Science, Technology, Engineering and Space Exploration is evident in its commitment to innovative learning solutions. Through SPACE's initiatives, the aim is to prepare the next generation of trailblazers, shaping a brighter future for India and the world.