Eleven Political Parties Pledge Support December 8 Bharat Bandh Called By Farmers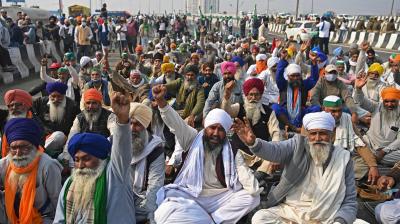 Eleven poitical parties including the Indian National Congress, DMK, NCP, RJD, PAGD, Samajwadi Party, CPI(M), CPI, CPI(ML), AIFB and RSP have pledged support to the Bharat Bandh call given by farmers on December 8. Below is the joint letter of these parties for the benefit of viewers of www.indianpsu.com
We the undersigned leaders of political parties extend our solidarity with the ongoing massive struggle by the Indian farmers organised by various kisan organisations from across the country and extend our support to their call for a Bharat bandh on December 8 demanding the withdrawal of these retrograde Agri-laws and the Electricity Amendment Bill.
These new Agri-Laws passed in the Parliament in a brazen anti-democratic manner preventing a structured discussion and voting, threaten India's food security, destroy Indian agriculture and our farmers, lay the basis for the abolishment of the Minimum Support Price (MSP) and mortgage Indian agriculture and our markets to the caprices of multi-national agri-business corporates and domestic corporates.
The central government must adhere to the democratic processes and norms and meet the legitimate demands of our Kisans-Annadatas.
Sd/-
Sonia Gandhi, President, INC;
M K Stalin, President, DMK;
Sharad Pawar, President, NCP;
Tejaswi Yadav, Leader, RJD;
Farooq Abdullah, Chairman, PAGD;
Akhilesh Yadav, President, SP;
Sitaram Yechury, Gen. Secretary, CPI(M);
D Raja, Gen. Secretary, CPI;
Dipankar Bhattacharya, Gen. Secretary, CPI(ML);
Debabarata Biswas, Gen. Secretary, AIFB
Manoj Bhattacharya, Gen. Secretary, RSP.