Eminent Speakers Address Senior Officials Of RINL At Capacity Building Programs Organised At RINL As Prelude To Vigilance Awareness Week – 2023
2 more sessions were conducted today by the Vigilance department of RINL at Management Develop Program center of RINL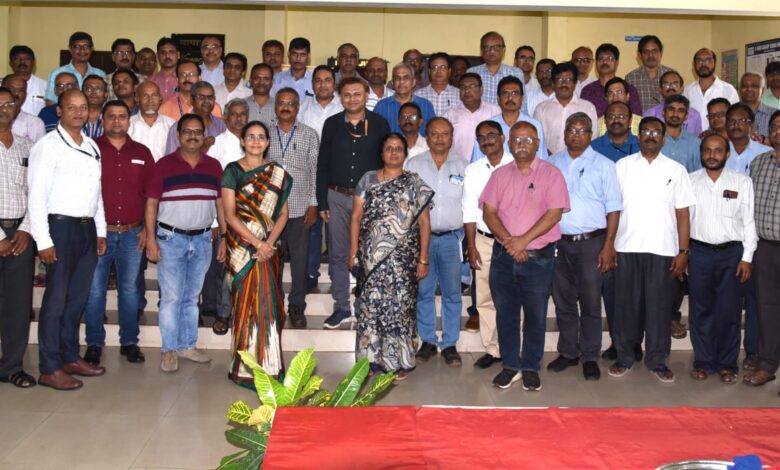 As part of a 3-month Campaign and as a precursor to Vigilance Awareness Week – 2023, RINL is continuing the campaign to conduct Training of Trainer sessions on Capacity building programs( (enhancing skill & infrastructure).
As part of the above campaign, 2 more sessions were conducted today by the Vigilance department of RINL at Management Develop Program center of RINL.
The 1st session was on "Public Procurement" and the second session was on "Cyber Hygiene and Security" as per the guidelines of CVC. The session was conducted on "Training of Trainers" concept.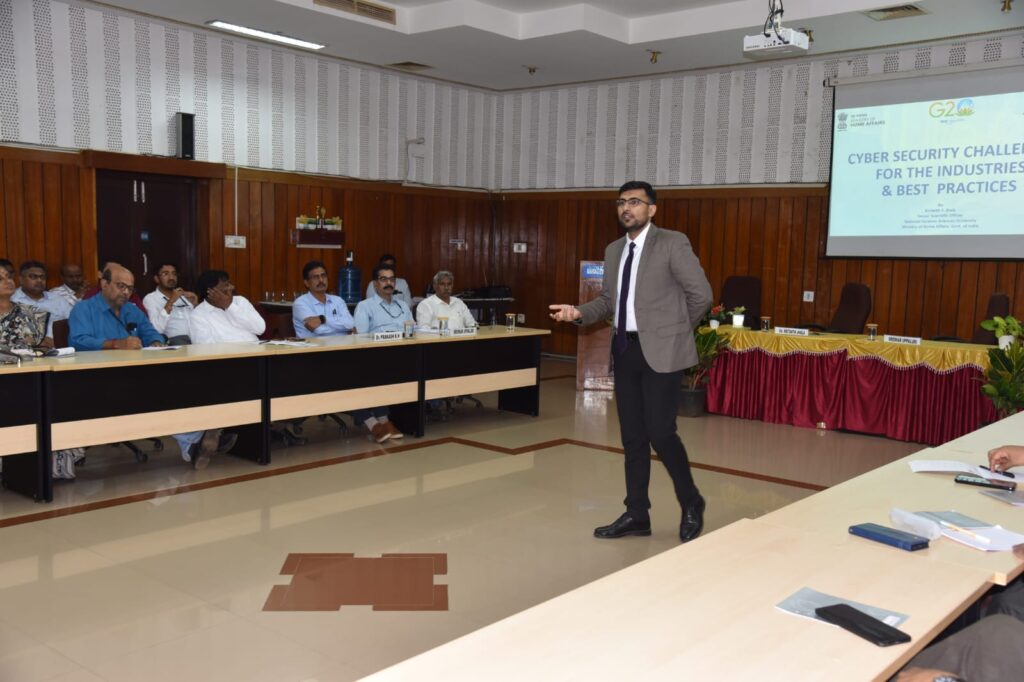 Shri Srinivas Malladi, IRSE, Director Railways, was the master trainer on the topic, "Public Procurement". Shri Srinivas Malladi sensitized the participants on the subject which included, Contract handling, Tender finalization, Various acts and articles binding the contracts, framing the Eligibility criteria, Tender committee formation and responsibilities, Do's and Don'ts in the execution of the contracts.
Speaking on the occasion, Shri NV Swamy, CGM (Works) I/c, RINL and Shri U Sridhar CGM (Maintenance & Mills) said that the session was highly interactive and called upon the executives of RINL to make use of the knowledge gained through the session.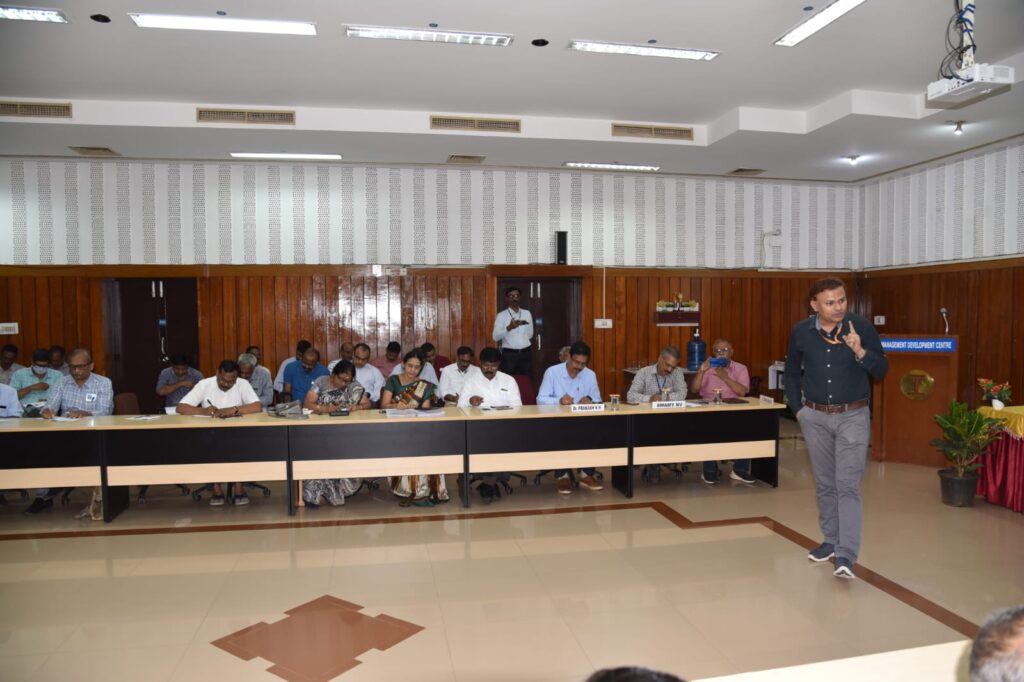 Shri Kritarth Jhala, Senior Scientific Officer, National Forensic Sciences University, Gandhinagar was master trainer on the topic, "Cyber Hygiene and Security". Shri Kritarth Jhala spoke at length about key elements of cyber hygiene security. Shri Kritarth Jhala deliberated on the advancement, sophistication and complexity of the cyber threats and ways of safeguarding the information which may affect the organizational functioning.
Shri KH Prakash, CGM (Medical), Shri SK Srivastava, CGM (Projects & Construction), senior officials of Vigilance, HRD and other departments of RINL participated in the session. Both the sessions were highly informative and well appreciated by the participants.