Five-Day Training Workshop On Making Bangles From Lac At MTPS
65 women from nearby villages to get training by experts near Kanti Pump House
Muzaffarpur Thermal Power Station formally started a five-day training workshop on making bangles from lac today to promote self-reliant livelihood opportunities. Under Corporate Social Responsibility, 65 women from Demha, Birpur and Sen Panchayat villages will be given continuous training for five days by experts near Kanti Pump House.
Shri Sanjeev Kumar, CGM, Farakka NTPC, Shri K. M. K. Prusty, Head of Project, NTPC Muzaffarpur, Mrs. Maya Singh, President, Udita Ladies Club and Mrs. Sushma Prusty, President Sanghamitra Mahila Mandal inaugurated the workshop. Inaugurating the workshop, Mr. Sanjeev Kumar, CGM Farakka said, "Entrepreneurship is being promoted by training women from rural areas for skill and entrepreneurship development which is indeed commendable.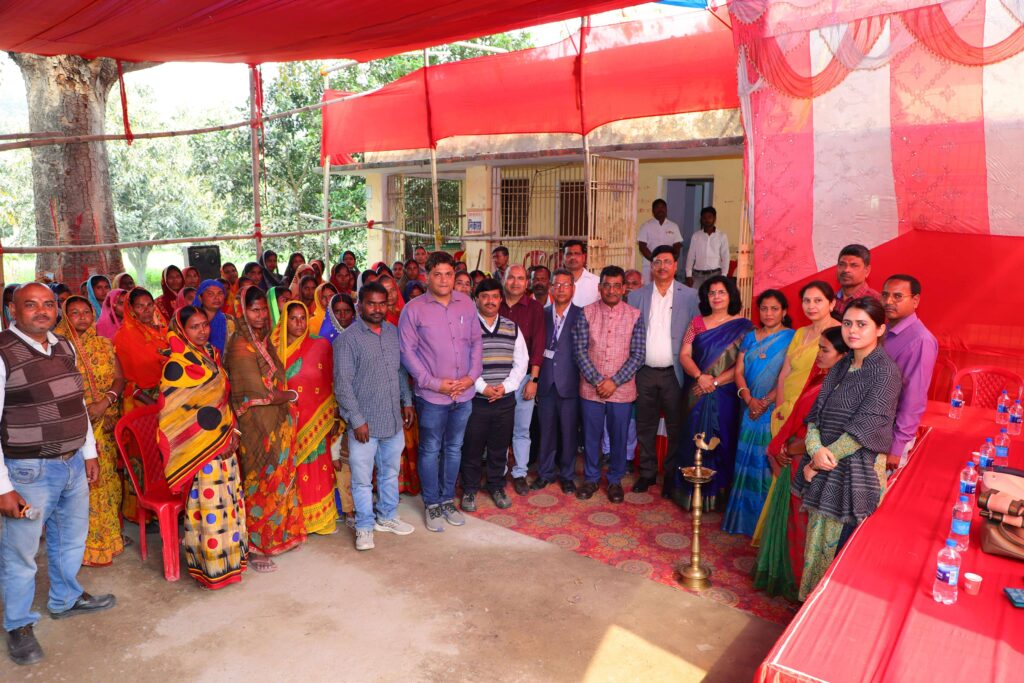 Speaking on the occasion, Shri K. M.K. Prusty, HOP, NTPC Kanti, emphasized on the importance of women and their role in the society, he said that by empowering women we can empower the whole society, that is why their empowerment is necessary. Sh. Sanjit Kumar, DGM (HR), Shri Praveen Chowdhary, DGM (HR) were also present in the programme.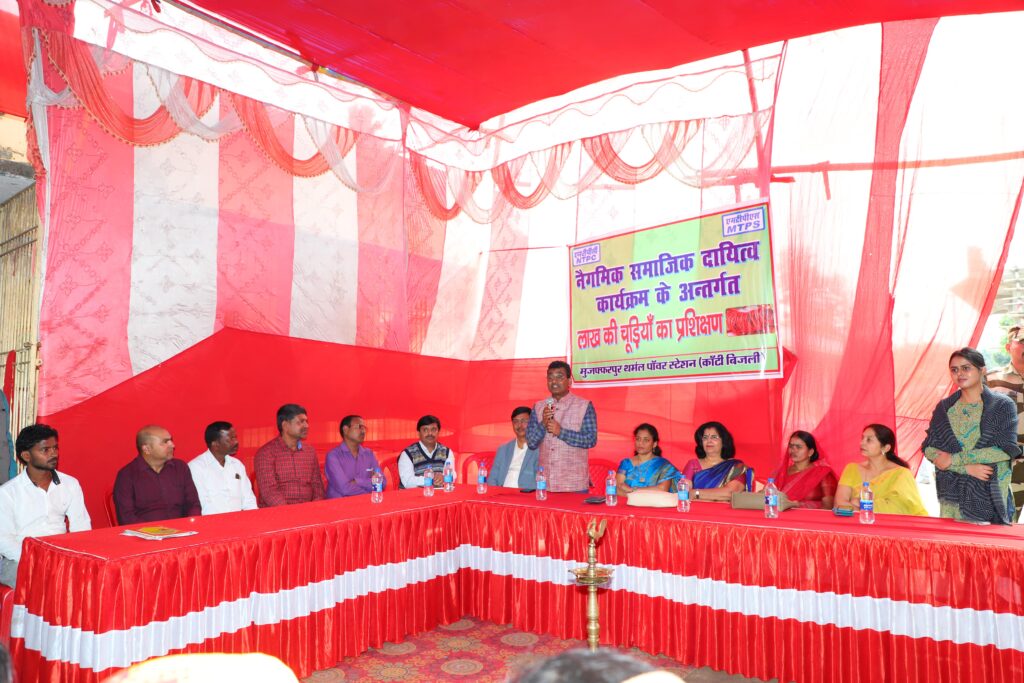 Mr. Nishant Kamal, Sr. Manager (CSR/LA/R&R) and Ms. Nishtha Singh, CSR Executive present on the occasion said that making bangles is not very difficult thing and most of the lac bangles come from Muzaffarpur in Bihar. There is a good market for these bangles, and it is our endeavour to provide new employment opportunities to the domestic women by training them.