For Indian Oil, 99 Is Not Enough – Comes Out With XP100 – India's First 100 Octane Petrol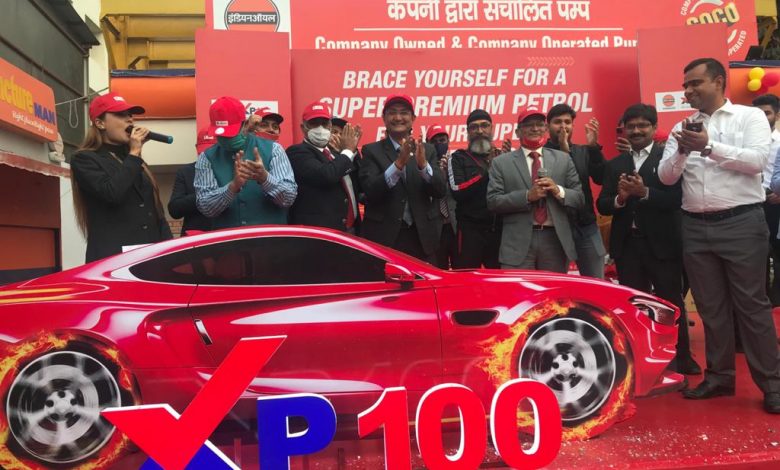 Indian Oil Corporation Limited (IOCL) has launched its world-class premium grade petrol (100 octane) XP100 in Lucknow. Dr. Uttiya Bhattacharyya, Executive Director and State Head, IndianOil, Uttar Pradesh State Office-1 launched this premium grade petrol from the company operated Petrol Pump (COCO-Gomtinagar).
Talking about this transformative step taken in the Indian market, Dr. Bhattacharya said, "With the launch of this premium grade in Lucknow, Indian Oil has reiterated the clarion call of Hon'ble PM of India of 'Atmanirbhar Bharat' and has joined the select group of countries around the world where 100 or more octane number petrol is available".
"XP100 is an ultra-modern, ultra-premium product designed to thrill your senses. It would be costing Rs. 160 per litre in Lucknow. It is the finest grade of petrol to give your vehicle higher power & performance and give you a delightful drive. The XP100 will prove to be a transformative step in the country's petroleum fuel retail market", he said.
Indian Oil is the first company in India to launch the premium world-class petrol that enhances the performance of high-end luxury cars and bikes. It is also noteworthy that XP100 premium grade petrol has been produced at IndianOil's Mathura Refinery using the indigenous 'OCTAMAX' technology developed by IndianOil R&D.
Currently, the normal petrol marketed in India has 91 Octane. IndianOil's premium grade petrol with 100 Octane is designed to rev up the engine, give faster acceleration, significantly boost engine performance, give better drivability, enhanced fuel economy and engine life. It exceeds IS-2796 specifications and is also an environment-friendly fuel with much reduced tailpipe emissions. Worldwide, 100 Octane petrol has a niche market for high-end vehicles that demand high performance and is available only in few countries such as Germany, USA to name a few.
Subrat Kar, Chief General Manager (Retail Sales), UPSO-1 Manish Agrawal, CDRSM, Lucknow DO, Upansh Kumar, SM (Retail Sales), Lucknow DO were also present on the occasion.