FuelBuddy Expands Footprint With Its Launch In Lucknow
Being the first company to start fuel delivery services in India, FuelBuddy is presently the leader in technology and market share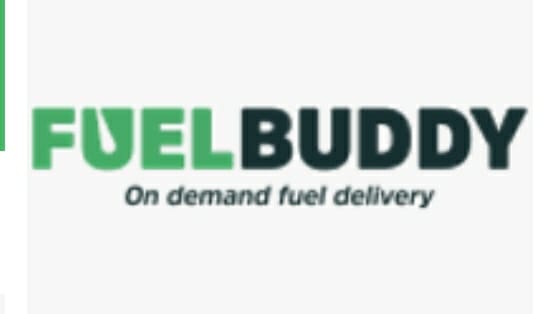 SK Narvar promoted, FuelBuddy, a pioneer in the fuel delivery industry in India announced the launch of its operations in Lucknow. The launch is in line with the company's growth strategy to expand operations in the country. With this launch, the renowned City of Nawabs – Lucknow will now be able to avail 24X7 fuel delivery services through an on-demand app based on a pre-set delivery timing.
FuelBuddy, will now cater to diverse sectors in the city, including infrastructure development (both under construction and occupied projects), hospitality & healthcare, corporate offices & IT parks, Manufacturing & Industries, educational institutions, shopping malls, Warehouses, Agriculture, home generators and mining machinery.
Being the first company to start fuel delivery services in India, FuelBuddy is presently the leader in technology and market share. The company has been rapidly expanding with extensive presence across 28 cities in India including Delhi-NCR, Bangalore, Hyderabad, Pune.
Mr. Gautam Malhotra, Managing Director, FuelBuddy said, "With the launch of Lucknow operations, FuelBuddy has successfully added another geography to extend its offerings to the customers. Rapid infrastructure growth, good governance, improved standard of living, and huge investments has strengthened Lucknow's position as a promising city of North India. Hence, our initiative to launch operations here will go a long way in creating new business avenues and job opportunities for the young entrepreneurs of the region. The launch in Lucknow is in line with our commitment to redefine the fuel segment with cutting-edge technology & superior customer service across India.
Recently, Fuelbuddy had also acquired Bengaluru-based, on-demand fuel delivery startup MyPetrolPump, a venture owned by ANB Fuels Pvt. Ltd. which provided access to newer regions, customers, and management bandwidth, making it the largest and the most diversified doorstep fuel delivery platform in the country.
FuelBuddy works closely with the three large oil marketing companies (OMCs), namely, Indian Oil Corporation Ltd, Bharat Petroleum Corporation Ltd, and Hindustan Petroleum Corporation Ltd for procurement of fuel and providing it to the end-customer at their doorstep.