Hard Work Is Key To Success : Mohan Shukla, Managing Director of White Dolphin Media Addresses Management Students
Mr. Shukla was addressing students of 18th batch of MBA Programme (2021-23) of ITS, Ghaziabad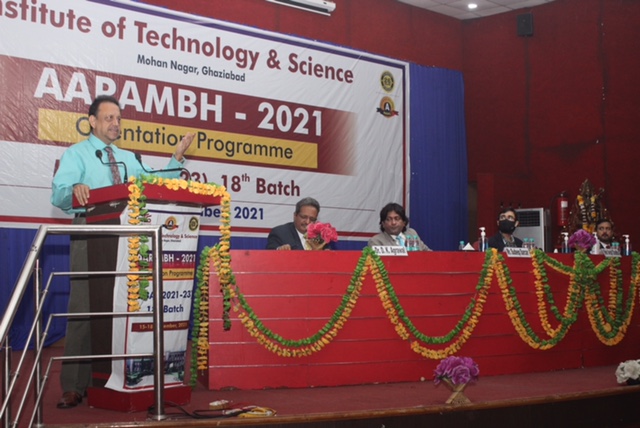 The Orientation Program "Aarambh-2021" at I.T.S – Mohan Nagar, Ghaziabad commenced with the inaugural ceremony to welcome the students of 18th batch of MBA Programme (2021-23) on 16th November 2021.
The ceremony was inaugurated with ceremonial lamp lighting by the Vice Chairman, I.T.S – The Education Group, Shri Arpit Chadha, Chief Guest Mr. Mohan Shukla, Corporate Advisor- Government & Regulatory Affairs and Managing Director, White Dolphin Media; Guest of Honour Mr. Sudeep Sarcar, CEO, India Exposition Mart Ltd. Director, Prof. (Dr.) D.K Agrawal and Chairperson MBA Program, Dr. Surendra Tiwari.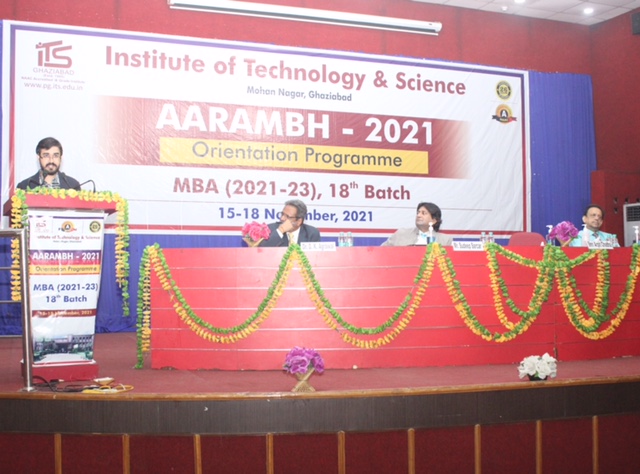 Dr. D. K Agrawal presented the welcome address and an overview of I.T.S- The Education Group. Shri Arpit Chadha, Vice Chairman of I.T.S -The Education Group addressed the students and inspired them to work hard through his words of wisdom. He emphasised that success cannot be achieved overnight, students have to be persistent and dedicated in their efforts.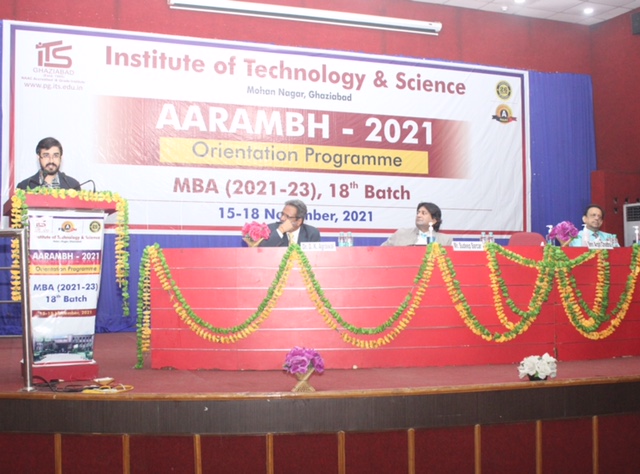 The Chief Guest of the session Mr. Mohan Shukla highlighted that hard work is a key to success. He emphasised that continued desire to improve and risk-taking ability only can help the aspirants to excel in their professional life. He explained that corporate expectations require students to develop skills like leadership, domain knowledge, teamwork, and right attitude.
The Guest of Honour, Mr. Sudeep Sarcar explained and motivated the newcomers to explore their potential to perform better. He emphasised on the relevance of commitment to learning, sharpening corporate skills, and strong interpersonal skills for continued success in their professional endeavours. Dr. Surendra Tiwari presented the brief of Orientation Programme and the sessions to be organised in the days to come. The session concluded with a vote of thanks to all present on the occasion.