Honeywell Establishes Artificial Intelligence (AI) Research Centre At IIT Hyderabad
AI lab inaugurated by Dharmendra Pradhan, Union Minister for Education, Skill Development and Entrepreneurship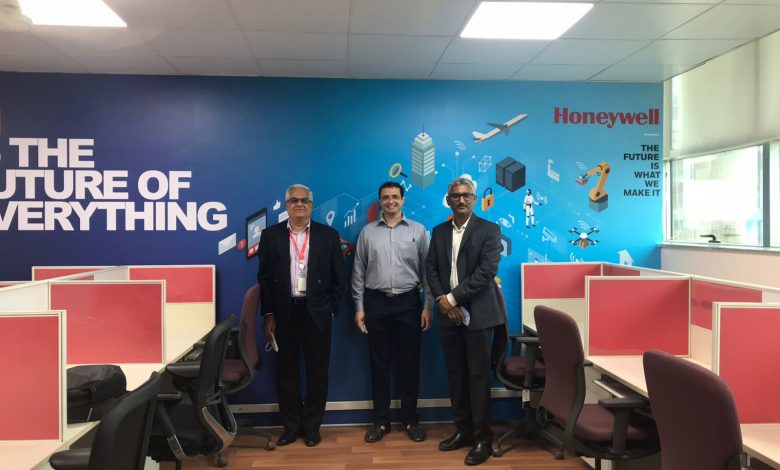 Honeywell Technology Solutions (HTS), the engineering and technology development arm of the Fortune 100 software industrial leader, and the Indian Institute of Technology (IIT), Hyderabad, have entered into an agreement to establish an Artificial Intelligence (AI) lab and jointly research AI and related emerging technologies. The fully equipped lab will be managed, maintained and upgraded by IIT Hyderabad.
The lab was inaugurated today by Shri Dharmendra Pradhan, Minister for Education, Skill Development and Entrepreneurship, Government of India. "IITH is the first institute in the country to offer full-fledged BTech in AI in line with the recommendation of NEP 2020," said Shri Dharmendra Pradhan. "I am confident with the recommendation of NEP 2020 such collaboration would become more common and further strengthen to achieve the goal of internalization at home."
HTS and IIT Hyderabad will together research technologies that solve problems of the future, with AI is as the major focus area. Additionally, the two organizations formed a mutual association to provide industry-specific domain training, remote project mentoring, engineering certificate course, training workshops and hackathons for students of IIT Hyderabad and select employees of HTS.
The association will provide industry collaboration for IIT Hyderabad, an academic environment for Honeywell employees to conduct research, and enable students to upgrade their skills and improve their employment opportunities.
"Honeywell works with many top researchers globally, and we are pleased to extend that work with some of the greatest minds of the country at IIT Hyderabad," said Samuel Pratap, President, HTS. "The creation of this lab will blend experiences between fundamental research and applied research. Our vast pool of talented industrial application engineers will support this endeavour with their knowledge and experience in AI and emerging technologies to help solve real-world problems," he added.
Professor B.S. Murty, Director, IIT Hyderabad, said, "It is indeed a momentous occasion to witness this development which will definitely lead to myriad technological developments and opportunities to serve the nation and society at large. The young and vibrant minds at IITH are all geared up to make the institute feature among Top 500 global institute soon."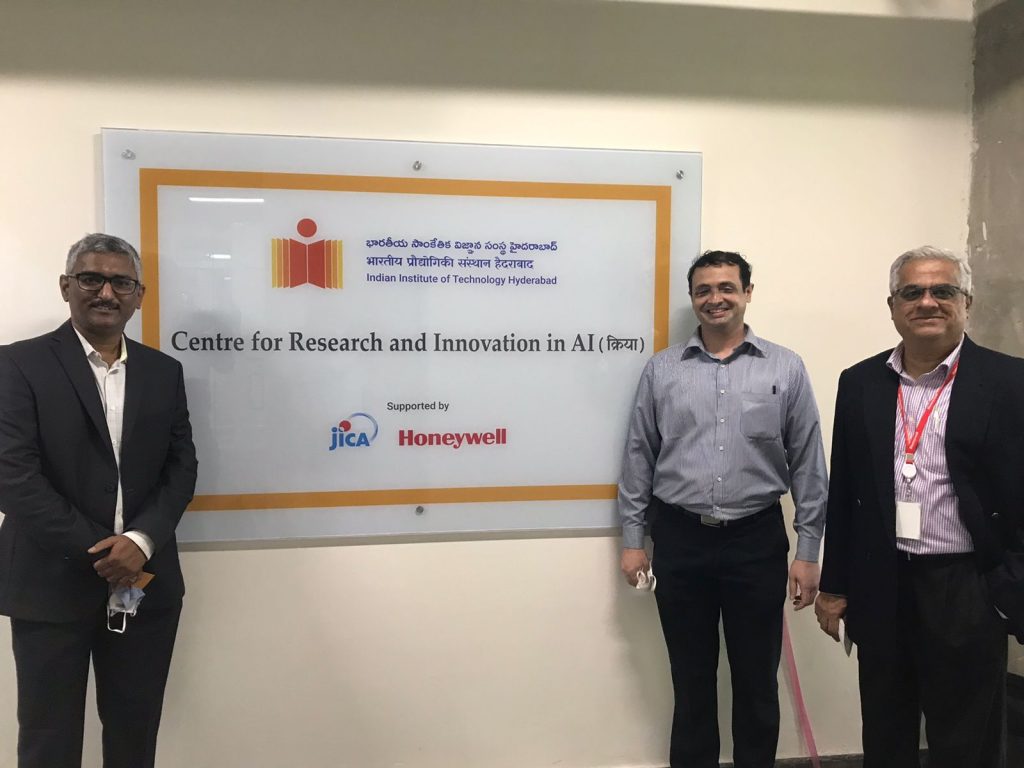 The two organizations will also develop courses pertaining to emerging technologies Honeywell uses in its portfolio to enable IIT Hyderabad students to gain industry exposure. The core content and other details on these courses will be mutually reviewed and regularly updated based on the requirements from IIT Hyderabad and the facilitators available from Honeywell.
Honeywell has been collaborating with IIT Hyderabad since the latter's inception through hackathons, knowledge exchange sessions, and tech talks. The company had earlier funded a Materials Research Lab at IIT Hyderabad, while also enrolling a few employee-engineers for PhD courses at the institute.